Sully District Council of Citizens Associations
P.O. Box 230042
Sully Station, VA 20120-0042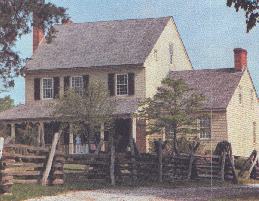 21 December 2016 Sully District Council Board and Joint Sully District Land Use and Transportation Meeting Minutes
by Jim Neighbors, Secretary
ATTENDANCE:

Presenters/Guests:
Tom Wilson - Sully District School Board member
Jeanette Hough - At Large School Board member

CALL TO ORDER:

The meeting was called to order by Council President Mark McConn at 7:00 PM.

PREVIOUS MEETING MINUTES:

The minutes for the November 2016 Sully District Council are available online.

MEETING ANNOUNCEMENTS:

Refer to the December agenda for meeting announcements.
Follow us at @SullyDistrict!
For transportation and related issues, follow the Sully District Transportation Advisory Commissioner at @SullyTAC
Both school board members discussed FCPS Superintendent selection process in 2017; the new superintendent needs to develop a better budget process instead of the consistent back-and-forth with the Board of Supervisors annually. Some of the discussion focused on academic programs and the school board members stated that the board heavily depends on the staff expertise for new programs and books. They do not have time to review every program and book and make a professional judgment. Another issue was a new high school in Western Fairfax County in the future. Mr. Wilson stated the current demographics do not support a new costly high school.
Upcoming items

New superintendent
New auditor
New budget
Revised CIP -- possible school boundary changes

New superintendent

Dr. Garza left for a position with Battelle corporation for a job that had national impact w/o being in the trenches.
Use the superintendent qualification list for the last search -- tweak it if necessary rather starting from scratch -- don't reinvent the wheel
Looking for someone with long term vision and financial health of system
Are our teacher's benefits too rich or too little?
Is there a tie to the community?
We hire such excellent folks they tend to leave early -- possibly add a retention bonus
Initial contact is a 4-year term
Candidate should be familiar with performance audits
Candidate should have a long-term budget picture rather than fighting yearly budget battles
Current deputy superintendent who's interim superintended has indicated he doesn't want the superintendent's job for family reasons

Population growth:

Changing demographics -- more students with English as a non-primary tongue
More students with higher needs - Fairfax has more higher-need students than Arlington has students

CIP

New high school in Western Fairfax -- unfunded (ten-year horizon) Westfield HS lost population
Cohorts for grades 9,10 & 11 are the largest -- lower grade cohorts are smaller

Budget

70% from real estate taxes
20% from state sources
10% from miscellaneous sources (federal, etc.)

Technology

Westfield and Chantilly HS pyramid students are issued laptops. School board is evaluating result -- risk of falling in love with technology. Most parents Tom interviewed thought the experience was positive.
Why not eliminate school snow days -- log on from home -- do all student households have access to high-speed access? Will those hours meet state requirements for school hours?
Are our state colleges happy with Fairfax County students?

Teachers

Golden handcuffs - once they're in the system it's hard for them to leave
We are hiring quality teachers (signing bonuses)

Curriculum

Based on state's standards of learning -- handwriting no longer required
We have invited both FCDOT and VDOT
Jeff Parnes - Sully District Transportation Advisory Commissioner
The SDCCA Land Use and Transportation Committee meets jointly with the WFCCA Land Use Committee. The next joint meeting is scheduled for 3 January 2017 at the Sully Government Facility:
Proponent: Meghan Van Dam, AICP, Chief, Policy and Plan Development Branch, Planning Division, Department of Planning and Zoning
Action: SP 2016-SU-090
Location: Countywide
An evaluation of Fairfax Forward to look at how successful the process has been as a replacement to the Area Plans Review process
As you may recall, our comprehensive planning process Fairfax Forward has been undergoing an evaluation to look at how successful the process has been as a replacement to the Area Plans Review process. Two of the main concerns have been the amount of public engagement in the process and the amount of general understanding of the process. Staff has been working with the Planning Commission to draft proposed modifications to the process which bring back elements of the old APR process – namely, bring back a citizen nomination process for site-specific proposals. We would like to discuss these changes with the Sully community.
Proponent: Tim Sergeant, Dominion Virginia Power
Action: FERC Request to re-wheel compressor
Location: Pleasant Valley Compression Station
Impact of the Dominion Cove Point LNG, LP Eastern Market Access Project on Sully neighborhoods
Respectively submitted by
Jim Neighbors
Secretary
Sully District Council
---
Sully District Council Home Page
Sully District Council Minutes
Land Use & Transportation Committee Minutes
Data Area Transportation Association information
---
©SDC;
http://www.SullyDistrict.org webmaster2017 @ SullyDistrict.org

modified by Jeffrey M. Parnes