Sully District Council of Citizens Associations
P.O. Box 230042
Sully Station, VA 20120-0042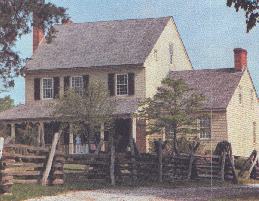 Agenda
for 23 March 2022 Sully District Council Meeting
by Jeff Parnes
Stop! Is your Organization/Association a member of the Sully District Council of Citizens Associations?
If Not, Why Not? The dues are only $10 a year
In numbers there is strength
Your membership helps pay for our WebEx license and the maintenance of website
We want and need your membership
The Sully District Council of Citizen Associations will meet meet in person at 7:00 p.m. on 23 March 2022 at the Sully Government Facility front Meeting Room, 4900 Stonecroft Boulevard, Chantilly, VA, 20151. 7:00 p.m. on 23 March 2022.


Time to renew your association's membership in the Sully District Council. Our membership application can now be submitted on line! Please complete it, and then print a copy to enclose with your check.
Sully District Council is Social!

This month's Council meeting is scheduled for 7:00, Wednesday, 23 March 2022.

Speakers:

Kimberly Panzer, Senior Budget Analyst, Department of Management and Budget, Fairfax County
Joe LaHait, Debt Manager, Department of Management and Budget, Fairfax County

Joe and Kimberly are looking forward to presenting the FY 23 Advertised budget to the Sully District Council of Citizens Associations. They plan on attending in person.
Here is the link to the County's FY 2023 Advertised Budget Plan

Fairfax County Public School FY2023 Budget

Unfortunately, both the school's Budget Director and the Assistant Superintendent for Financial Services are presenting at a different budget town halls and won't be able to join us tonight.
Here is the link to the school's FY 2023 Advertised Budget Plan

Request to join others in Prince William County by signing a letter on data center development east of the Bull Run Battlefield in Prince William County

Prince William County is considering a plan amendment to replan 2,133 acres of agricultural land (between Manassas National Battlefield Park and Conway Robinson State Forest) to create an industrial corridor. The vote projected for late May 2022.
Data centers will comprise 27.6 million square feet, equivalent to 20 Potomac Mills malls, the largest and most impactful land use change in Prince William County in almost 30 years.
Opponents of the The proposed siting of the Prince William Digital Gateway feel it is inappropriate for an industrial development of its size.
For future information on this topic see this white paper on the Prince William Digital Gateway
At last month's JSDLU&T meeting we approved the following resolution. The resolution was sent to state and federal officers/office holders using this letter of transmission developed by Lewis Grimm.
The HO Roundtable of Prince William County has asked that consider endorsing their letter to Senators and Warner and Kaine



The Joint Sully Land Use and Transportation Committee (JSDLU&TC) met on Monday, 21 March 2022. . Consult the meeting agenda to see the meeting announcements.

Korean Central Presbyterian Church has submitted an application to amend its current Special Exception approval (SEA 2005-SU-007)
See their presentation
They have been asked to return in May after discussions with the county staff to update their status.
Galley Park at Westfields proposes to build a residential community to frame a key entrance to Westfields
See their presentation
The Joint Committee indicated they had no objection to the proposal.



The tentative Sully District Council of Citizens Associations schedule for 2022 (subject to change) (agendas may not be available until the week/day of the meeting):
Upcoming Signs Outreach

The county is planning to conduct upcoming outreach and education effort dealing with the Zoning Ordinance regulations on signs in Fairfax County. presentation would be part education on the current regulations (such as how we regulate common sign types, how the Department of Code Compliance's enforcement occurs, and information about signs in the right-of-way), and the second part would be solicitation of feedback on the upcoming Signs Part II Zoning Ordinance Amendment. We'd like to hear from the community about what topics we should consider amending (what's working? What isn't working?)
Here are linkz to the posted PowerPoint, as well as the Signs ZOA Part II website
Introduction to Sign Regulations (Casey Judge, Principal Planner, and the Department of Code Compliance Staff) - Topics will include an overview of the current sign regulations, information on enforcement of sign complaints and the signs in the right-of-way program, and the upcoming Zoning Ordinance Amendment to sign regulations. Amendment considerations may include expansion of the ability to request a Comprehensive Sign Plan (CSP) application in commercial areas (currently this request is limited to Planned Districts); revised regulations related to subdivision signs, signs on property actively marketed for sale, lease, or rent, and signs on property undergoing active construction, alteration, or renovation; clarification of sign regulations for mixed-use development and multifamily buildings; and more.
Casey has been invited to the May joint committee meeting.
Items of General Interest:
Consider learning about the new county PLUS SYSTEM —lots of information
For more information on the PLUS project and additional resources, visit the PLUS Support Center.
For technical questions or need assistance using the PLUS system, contact the Help Desk:

Hours of Operation: Mon. - Fri., 8 a.m. - 4 p.m.
Email: PLUSSupport@FairfaxCounty.gov
Phone: 703-324-2222, TTY 711
PLUS - PLUS – Accela Citizen Access

Reports:

Admin ALU & HBB Applications Accepted Weekly
Applications Accepted Weekly
Currently In-Process BOS and PC Cases
Currently In-Process BZA Zoning Cases
Currently in-Process Urban Center Zoning Cases
Zoning Application Board (BOS) Package
Scheduled Meetings/Events:
Fairfax County Department of Transportation (FCDOT) continually evaluates bus service on Fairfax Connector and is conducting a second round of outreach on the ten-year Transit Strategic Plan (TSP). We want to hear from Fairfax County residents at two upcoming, online community input meetings and through an online survey. The TSP is a county-wide review of bus service and a plan for future service. FCDOT encourages residents to engage and share their ideas and concerns for the future of the Fairfax Connector bus system.

The TSP incorporates outreach results from short-term, sub-area studies that are being conducted in:

Huntington (part of the Richmond Highway BRT project)

To enhance outreach to all communities in Fairfax County, FCDOT produced a brochure that was translated into ten languages and mailed to every resident in Fairfax County in March 2022, directing people to the online survey.

Upcoming Online Community Input Meetings and Survey Information

Public Meeting #1 -
Monday, March 28, 2022, 7-9 p.m.
Meeting Link
To join by phone dial 571-429-5982 and enter access code: 758376280#
Public Meeting #2 -
Thursday, March 31, 2022, 7-9 p.m.
Meeting Link
To join by phone dial 571-429-5982 and enter access code: 567787236#

Public comments will be accepted until April 15, 2022.

Mail your written comments: TSP c/o FCDOT Planning, 4050 Legato Road #400 Fairfax, VA 22033-2895
Call 703-339-7200, TTY 703-339-1608

Route 50 STARS Safety and Operational Improvements Study - Chantilly - Second Virtual Public Information Meeting on 30 March

The Virginia Department of Transportation (VDOT) is holding the second virtual public information meeting webpage for the Route 50 STARS Safety and Operational Improvements Study - Chantilly. The meeting will be held Wednesday, March 30 at 7 p.m. (in case an alternate date is needed, the meeting will be held Monday, April 11 at the same time), register here. Please note: Google Chrome, Firefox, Safari or Microsoft Edge is recommended for this platform.
See their webpage for more information

Fairfax Federation Seeks Nominations for Fairfax County 2021 Citizen of the Year

The Fairfax County Federation of Citizens Associations is soliciting nominations for its 2021 Fairfax County Citizen of the Year. Each year, a selection committee of county-wide organizations meets to review nominations for the Federation's "Citizen of the Year" and merit awards. The winners are honored at our annual banquet, planned for October 2022
Both the Citizen of the Year Award and the Citation of Merit recognize and honor those citizens whose voluntary contributions of time and talent resulted in major accomplishments that have enhanced the quality of life for citizens of Fairfax County.
Eligibility:

Nominees must be current residents of Fairfax County.
Elected officials and full-time county or commonwealth employees are ineligible for consideration if their contributions are related to their full-time positions.
The Citizen of the Year is recognized for voluntary acts that are not related to employment.

Criteria:

Contributions and accomplishments must have countywide rather than local significance.
The nominee's achievements can be either:

General, such as multi-year community service with one or more organizations or activities with cumulative impact over the years of current importance or with positive implications for the future, or
Specific, including intense efforts as the major promoter of a single program or project completed in a finite period of time.

Persons whose contributions of time and talent resulted in major accomplishments that have enhanced the quality of life for citizens of Fairfax County, who do not meet the published eligibility standards for the Citizen of the Year consideration, may still be honored by the Federation. Please submit information about these nominees on the nomination form, indicating that this is an alternative nomination.
Nominations will be accepted from 15 January — 31 March 2022. The nomination form is available online from the Federation's website, http://www.fcfca.org/coy1.htm.
The Federation, established in 1940, is the countywide voice for homeowner, civic, and community associations. An all-volunteer organization, the Federation works on issues that impact Fairfax County residents, including education, transportation, environment, human services, land use, county budget, and county, state and federal legislation.
For more information please contact Bill Barfield, Awards Committee Chair.
As circumstances permit, next month's meetings will start at 7 PM. We are considering holding in-person meetings starting in March.