Sully District Council of Citizens Associations
P.O. Box 230042
Sully Station, VA 20120-0042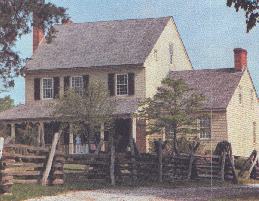 Agenda
for 22 June 2022 Sully District Council Meeting
by Jeff Parnes
Stop! Is your Organization/Association a member of the Sully District Council of Citizens Associations?
If Not, Why Not? The dues are only $10 a year
In numbers there is strength
Your membership helps pay for our WebEx license and the maintenance of website
We want and need your membership
The Sully District Council of Citizen Associations will meet meet in person at 7:00 p.m. on 22 June 2022 at the Sully Government Facility front Meeting Room, 4900 Stonecroft Boulevard, Chantilly, VA, 20151. We will also have a WebEx link so you will be able to join us virtually
Meeting Information:
The Sully District Council requires each participant in our online meetings to identify themselves. If your screen name does not provide enough information to identify yourself, or you are a call-in participant, you will be asked to to identify yourself. If after repeated requests, you choose not to do so, you will be disconnected from the meeting.
Meeting link: https://webmaster2020.my.webex.com/webmaster2020.my/j.php?MTID=m5d7f328d4011419b6851efcdf8173456
Meeting number: 798 657 178
Password: pKKWb3X3QZ2
Join by phone: +1-408-418-9388 (Access code: 798 657 178)
Time to renew your association's membership in the Sully District Council. Our membership application can now be submitted on line! Please complete it, and then print a copy to enclose with your check.
Sully District Council is Social!

This month's Council meeting is scheduled for 7:00, Wednesday, 22 June 2022 .

The Joint Sully Land Use and Transportation Committee (JSDLU&TC) met on 20 June 2022. Here are the meeting notes.
The tentative Sully District Council of Citizens Associations schedule for 2022 (subject to change) (agendas may not be available until the week/day of the meeting):

26 January: Fairfax County's Comprehensive Plan Amendment 2020-CW-3CP Airport Noise Policy
23 February: Stella Pekarsky, Chair and Sully District School Board Member
23 March: FY 2023 budgets for FCPS and Fairfax County
27 April: I-66 Outside the Beltway
25 May: General Assembly Report by Delegates and Senators representing Sully in Richmond
22 June: State of Sully from Supervisor Smith
27 July and 24 August — No Summer meetings currently scheduled
28 September: Possible Congressional Candidates night with the LWV,VA
26 October: Open
16 November: Open
21 December: Open

Jeff Parnes will present the Joint Sully District Land Use and Transportation Committee position on the county's proposed plan amendment on Airport Noise contours at the Board of Supervisor's public hearing on 28 June See his testimony to the planning commission made in May
Scheduled Meetings/Events:
Annual Fairfax Federation Picnic on 23 June 2022 from 6:30 PM until last light!

If you know someone who has demonstrated outstanding conservation-based actions in preserving, protecting or planting trees, they may be eligible for an award from the Tree Commission. The nomination period for the commission's annual Friends of Trees opened on Friday, June 10, 2022 and continues through Sunday, July 31. A Friends of Trees award recognizes efforts made for exceptional, outstanding, and innovative conservation-based tree actions in Fairfax County that do one or more of the following criteria:

Protect and preserve existing trees and associated habitats.
Increase Fairfax County's tree canopy and its related habitats.
Educate and inspire people to plant more trees and properly maintain them, and convey an understanding of both the value and benefits of trees.
Developers who go 'above and beyond' Fairfax County requirements to preserve and protect trees and associated habitats.

Learn more about the Award and submit a nomination

As circumstances permit, next month's Joint Sully District Land Use and Transportation Committee meeting will start at 7 PM in the Sully Government Facility.
The next Sully District Council meeting will be held on Wednesday, 28 September 2022. There are usually no SDCCA meetings in July and August
Topic: Tentative - Congressional Candidates Meet and Greet held jointly with the League of Woman Voters - Fairfax Area
Next month's Joint Sully Land Use and Transportation Committee is scheduled for Monday, 18 July 2022.