Sully District Council of Citizens Associations
P.O. Box 230042
Sully Station, VA 20120-0042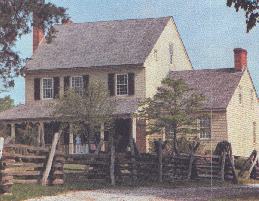 Agenda
for 28 September 2022 Sully District Council Meeting
by Jeff Parnes
Stop! Is your Organization/Association a member of the Sully District Council of Citizens Associations?
If Not, Why Not? The dues are only $10 a year
In numbers there is strength
Your membership helps pay for our WebEx license and the maintenance of website
We want and need your membership
The Sully District Council of Citizen Associations will meet meet in person at 7:00 p.m. on 28 September 2022 at the Sully Government Facility front Meeting Room, 4900 Stonecroft Boulevard, Chantilly, VA, 20151. We will also have a WebEx link so you will be able to join us virtually
Meeting Information:
The Sully District Council requires each participant in our online meetings to identify themselves. If your screen name does not provide enough information to identify yourself, or you are a call-in participant, you will be asked to to identify yourself. If after repeated requests, you choose not to do so, you will be disconnected from the meeting.
Meeting link: https://webmaster2020.my.webex.com/webmaster2020.my/j.php?MTID=m5d7f328d4011419b6851efcdf8173456
Meeting number: 798 657 178
Password: pKKWb3X3QZ2
Join by phone: +1-408-418-9388 (Access code: 798 657 178)
Time to renew your association's membership in the Sully District Council. Our membership application can now be submitted on line! Please complete it, and then print a copy to enclose with your check.
Sully District Council is Social!

The Sully District Council of Citizens AssociationsMembership meeting is scheduled for 28 September 2022
Topic: Tour of the new Sully Community Center

This meeting will take place at the Sully Community Center, 13800 Wall Road, Oak Hill, VA 20171, and not be available via WebEx
The Joint Sully Land Use and Transportation Committee (JSDLU&TC) met on 19 September 2022.
7:00 — Site-Specific Plan Amendment (SSPA) process
Presented by Graham Owen, a planner with the Fairfax County Department of Planning and Development. SSPA is land use planning process through which anyone in the community may submit proposals (called "nominations") to amend the Comprehensive Plan for individual sites. SSPA will kick off in October, and as this will be a countywide cycle, most of Sully District will be eligible.
He briefed on the process and how residents can participate.
See his presentation
The tentative Sully District Council of Citizens Associations schedule for 2022 (subject to change) (agendas may not be available until the week/day of the meeting):

26 January: Fairfax County's Comprehensive Plan Amendment 2020-CW-3CP Airport Noise Policy
23 February: Stella Pekarsky, Chair and Sully District School Board Member
23 March: FY 2023 budgets for FCPS and Fairfax County
27 April: I-66 Outside the Beltway
25 May: General Assembly Report by Delegates and Senators representing Sully in Richmond
22 June: State of Sully from Supervisor Smith
27 July and 24 August — No Summer meetings currently scheduled
28 September: Sully Community Center Tour
26 October: Luck Stone quarry
16 November: Fire Department
21 December: Federation

Site-specific Comprehensive Plan Form and Guide Published Online

Nominations for site-specific Comprehensive Plan amendments will be accepted beginning next Monday, October 3, 2022! The Site-Specific Plan Amendment (SSPA) nomination form can be accessed now for demonstration and education purposes in advance of the nomination period at the following website: 2022 - 2023 Site-Specific Plan Amendment (SSPA) Nomination (arcgis.com)
Detailed instructions on how to prepare and submit a nomination are provided in the 2022-2023 SSPA Nominator Guide, which includes an overview of the process and timeline, how to research Comprehensive Plan information, the nomination submission requirements, and review criteria. The Guide can be accessed here: Guide to the 2022 - 2023 Fairfax County Site-Specific Plan Amendment Process
Additional information on the 2022-2023 Countywide SSPA process can be found on the SSPA website, including:
Questions regarding the SSPA process can be directed to Graham Owen at 703-324-2771 or graham.owen@fairfaxcounty.gov.
Items of General Interest:
Consider learning about the new county PLUS SYSTEM —lots of information
For more information on the PLUS project and additional resources, visit the PLUS Support Center.
For technical questions or need assistance using the PLUS system, contact the Help Desk:

Hours of Operation: Mon. - Fri., 8 a.m. - 4 p.m.
Email: PLUSSupport@FairfaxCounty.gov
Phone: 703-324-2222, TTY 711
PLUS - PLUS – Accela Citizen Access

Reports:

Admin ALU & HBB Applications Accepted Weekly
Applications Accepted Weekly
Currently In-Process BOS and PC Cases
Currently In-Process BZA Zoning Cases
Currently in-Process Urban Center Zoning Cases
Zoning Application Board (BOS) Package

Members of the Fairfax County Board of Supervisors, County staff and local community members gathered Saturday, Sept. 17 to celebrate the opening of the new Sully Community Center (13800 Wall Rd.). See photos from the event
Attendees enjoyed tours of the new facility as well as family-friendly activities, food, performances and more.
The facility is open Monday through Saturday from 9 a.m. to 9 p.m. and provides a broad array of services, programs and activities for individuals of all ages and abilities. Offerings include afterschool programs, facility rentals, fitness classes, gym sports, meeting spaces, Park Authority specialty camps, partnership garden plots, School Age Child Care (SACC), camps for youth, therapeutic recreation services, and technology and computer instruction. To learn more about the Sully Community Center and view an activity calendar, please visit the facility website.
Scheduled Meetings/Events:
Major arterial roads such as Routes 1, 7, 50, 123 and others can be dangerous for pedestrians and bicyclists. How can we make these roads safer? That's the theme of this virtual panel discussion on September 29 at 7 p.m.
Join Andy Clarke of Toole Design Group, Franconia District Supervisor Rodney Lusk, Stewart Schwartz of the Coalition for Smarter Growth, and Bill Cuttler of Virginia Department of Transportation as they discuss long and short term methods that can be used to tame our big roads. They will discuss some techniques that have been shown to work, and address how to overcome institutional barriers to making these changes. Bethany Usher of Fairfax Alliance for Better Bicycling (FABB) will moderate. There will be time for questions.
As circumstances permit, next month's Joint Sully District Land Use and Transportation Committee meeting will start at 7 PM in the Sully Government Facility.
The next Sully District Council meeting will be held on Wednesday, 26 October 2022.
Topic: Tentative - Luck Stone quarry
Next month's Joint Sully Land Use and Transportation Committee is scheduled for Monday, 17 October 2022.

7:00 — Affordable Housing Preservation by the Affordable Housing Development Division, Fairfax County Housing and Community Development
7:45 — Special exception amendment to expand the existing Costco gas station at the Chantilly Crossing Shopping Center