Sully District Council of Citizens Associations
P.O. Box 230042
Sully Station, VA 20120-0042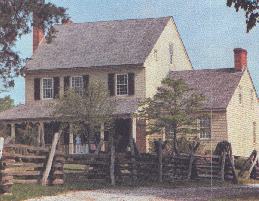 Agenda for 26 February 2020 Sully District Council Meeting
by Jeff Parnes
The Sully District Council of Citizen Associations will meet at 7:00 p.m. on 26 February 2020 in the Sully District Governmental Center Front Meeting Room, 4900 Stonecroft Boulevard, Chantilly, VA, 20151. The meeting will be canceled if Fairfax County Schools or after school activities are canceled due to adverse weather the day of the meeting.

Time to renew your association's membership in the Sully District Council. Our membership application can now be submitted on line! Please complete it, and then print a copy to enclose with your check.

Has yours made plans to join us for 2020?

Sully District Council Tweets!

Follow us at @SullyDistrict!
For transportation and related issues, follow the Sully District Transportation Advisory Commissioner at @SullyTAC
Fairfax County Unmanned Aircraft Systems Program


Speaker:

Roy Shrout, CEM, Deputy Coordinator, Fairfax County Office of Emergency Management
The Joint Sully Land Use and Transportation Committee was held on Monday, 10 February 2020, the 2nd Monday of the month in lieu of the third due to the observation of the President's Day Holiday and was held at the Fair Oaks Police Station, 12300 Lee Jackson Memorial Highway, Fairfax, VA 22033.
Proponent: David Gill, Wire Gill LLP
Proposal: This case is a single issue PCA to modify 1 proffer for an already approved new vehicle storage site off of Old Lee Road. The proffer is to remove the requirement the storage yard use pervious paving as that does not work for vehicle storage. Instead the applicant is expanding their underground SWM facility so the result is improved stormwater management over their existing approval.
Location: 14800 Old Lee Road. The original approval was 2016-SU-015.

Exempt: Is
Read Statement: Not Applicable

Because single issue PCAs are expedited, our PC is Feb 26th but my hope is it is not a controversial application. .
The Joint Commmittee had no objections to this proposal
7:35 — Airport noise contours.
The discussions regarding Dulles Airport noise contours was well-documented by Bonnie Hobbs, a reporter for the Centerwiew, and can be found in its 19 February edition on pages 3, 6 and 7.
This statement was distributed to county staff, supervisors and planning commissioners:

On 10 February 2020, the Joint Sully District Land Use and Transportation Committee (JSDLU&TC) heard several presentations. This summarizes the position taken on the Retreat at Westfields (RZ 2019-SU-009).
At the last JSDLU&TC meeting in January 2020At this month's meeting, the JSDLU&TC as an entity unanimously recommended that, if, despite its previous recommendation that the rezoning not go forward, it does go forward, that two illustrations, one showing the updated contour map as of 2019 and the other showing Elm Street's proximity to the runways and the flight paths of arriving planes, be included in the developer's latest proffer as documented in the 28 January 2020 letter to the Planning Commission from Emma Estes, DPDZED, subject RX/FDP 2019-SU-009, so prospective homebuyers would have this information. The indicated illustrations are included in this document below.
In addition the JSDLU&TC supports MWAA's request that the Fairfax County Department of Planning and Development notify them in cases where homes, schools, childcare or eldercare uses are proposed in contours of 60 decibels and above or within a specified distance of the end of a runway.

As reported by Bonnie Hobbs, on Feb. 12, the Planning Commission approved Elm Street's application.
Route 50 STARS Safety and Operational Improvements Study — Chantilly public information meeting will be held on 30 Jan 2020

The public information meeting will be held Thursday, Jan. 30 from 6:30 p.m to 8:30 p.m. at Brookfield Elementary School, 4200 Lees Corner Road, Chantilly, VA 20151. A presentation will begin at 7 p.m. If cancelled due to inclement weather, the meeting will be held Thursday, March 12.
This STARS (Strategically Targeted Affordable Roadway Solutions) study is assessing potential safety and operational improvements for nearly two miles of Route 50 (Lee Jackson Memorial Highway) between Route 28 (Sully Road) and Stringfellow Road (Route 645).
Currently, this segment of Route 50 experiences congestion in the morning and evening peak periods and a high number of crashes. Route 50 averages 71,000 vehicles a day within the study limits.
Potential short-term improvement options include:

Adding reflective traffic signal backplates
Upgrading pedestrian ramps to Americans with Disabilities Act (ADA) standards
Replacing and adding pavement and crosswalk markings
Providing additional signage
Continuing the traffic signal timing optimization program
Adding pedestrian signals in the median (two-stage crossing)
Converting bus stops to bus shelters
Adding a Galesbury Lane and Lees Corner Road sidewalk connection

Potential mid-term improvement options include:

Reconfiguring and modifying intersections
Access management strategies for properties along the corridor

Schedule

Public Information Meeting — Jan. 30, 2020
Public Information Meeting Comment Deadline — Feb. 10, 2020
Study Completion — Summer 2020

For more information about the study see http://www.virginiadot.org/projects/northernvirginia/rt50chantillystudy.asp

Old Lee & Braddock Rds Safety and Operational Improvements Study public information meeting was held on 13 Feb 2020

Comment on Braddock Road and Old Lee Road Safety and Operational Improvements Study: The study is assessing potential improvements at two locations along Braddock Road in Chantilly.
Concepts being studied include:

Enhancements at the Braddock Road and Old Lee Road intersection, including turn lanes and potential innovative intersection improvements.
Realignment of the S-curve on Braddock Road between Pleasant Valley and Old Lee roads.

Send comments to VDOT by Friday, March 6, 2020. Email them to meetingcomments @ VDOT.virginia.gov. Please reference "Braddock Road and Old Lee Road Safety and Operational Improvements Study" in the subject line, or mail comments to Mr. Andrew Beacher, P.E., Virginia Department of Transportation, 4975 Alliance Drive, Fairfax, VA 22030.
For more information about the study, click here.
Ex At-large Planning Commissioner Jim Hart reports on new cases filed:

SP for commercial recreation, on Lee Rd, Pickleballerz NCR LLC http://ldsnet.fairfaxcounty.gov/ldsnet/ZAPSMain.aspx?cde=SP&seq=4273694.

No BZA date scheduled, no staff coordinator yet

Shari Akin 703 712 5483 at McGuire Woods is representing Haft Equities, they want an SE to have a drive in bank in Sully Plaza on a vacant pad site that used to be a drive in bank. The plan discourages those uses but the site was already approved many years ago. It was a bank for a long time but has been closed up for a few years. Kelly Atkinson will be staff coordinator.
Bob Brant at Walsh Colucci is representing Matan Glorus Road LLC to rezone from I-3 to I-4 one of the industrial parcels, 5.18 acres, in the area north of 50 off Stonecroft Blvd south of the airport, for an industrial building. It is in the ANIOD and in the 70+ even under the old map I think, but an industrial use. Kelly Atkinson will be staff coordinator on that one too.
Current events at the Steven F. Udvar-Hazy Center
The Fairfax County Federation of Citizens Associations requests the pleasure of your company at the Sevenieth Annual Awards Banquet honoring 2019 Fairfax County Citizen of the Year

Friday, the first of May at the Springfield Golf & Country Club, Springfield, Virginia, Cash bar Cocktails 5:30, Program 6:30 p.m.
More details or to RSVP

Fairfax County Department of Transportation (FCDOT) held a community input meeting on Fairfax Connector proposed service changes that aim to enhance service for customers. The meeting was held Tuesday, Feb. 18 at Eagle View Elementary School. The proposed changes include additional trips on Rt. 699 and the establishment of new service, Rt. 697 from Stringfellow Park and Ride to downtown D.C. For more info go to: https://www.fairfaxcounty.gov/connector/news/c04_20
Next month's meetings will start at 7 PM in the Sully District Governmental Center Front Meeting Room, 4900 Stonecroft Boulevard, Chantilly, VA, 20151, unless otherwise indicated.


For the next Sully District Council meeting we will co-sponsor with Sully Supervisor Kathy Smith and Sully School Board Member Stella Pekarsky a Fairfax County and Public School FY 21 Budget town hall meeting on Wednesday, 4 March 2020.

Next month's Joint Sully Land Use and Transportation Committee is scheduled for Monday, 16 March 2020.
Proponent: Sara Morgan , Senior Planner, Zoning Administration Division, Fairfax County Department of Planning & Development
Proposal: Sara is the staff person in charge of the proposed Zoning Ordinance amendment related to agritourism and would like to present the information to our Committee. See will also pass along additional information that was presented to the Board of Supervisors at their February Land Use Policy Committee.
Location: Countywide

Exempt: IsNot
Read Statement: Not Applicable

Sara provided this handout
Proponent: Susan Yantis, Hunton Andrews Kurth LLP
Proposal: Toll VA VII, L.P. (the "Applicant") requests approval of a Comprehensive Sign Plan Amendment ("CSPA") 2006-SU-025-02 on approximately 7.96 acres identified as Fairfax County Tax Map Parcel 44-1-((20))-A for the residential community in Land Bay D of Commonwealth Centre. In order to establish a distinct identify for the residential neighborhood, the Applicant is proposing two (2) monument signs along Newbrook Road at the main entrance into the community. Temporary pole flags are proposed to be located along a portion of Newbrook Drive to guide potential purchasers to the sales center and model homes.
Location: The Property is located on the east side of Newbrook Drive, approximately 400 feet from its eastern intersection with Westfields Boulevard

Exempt: Is
Read Statement: Not Applicable

Toll Brothers is working on a Comprehensive Sign Plan Amendment (CSPA) for the residential community in Land Bay D of Commonwealth Centre. The CSPA is to permit two monument signs along Newbrook Drive at the main entrance into the residential community. The proposed monument signs are single-sided, and supported by a stone wall base that is consistent with the existing stone walls at the major intersections located at the intersections of Westfields Boulevard and Newbrook Drive in Land Bay B and throughout Westfields Corporate Center. In addition, temporary pole flags are proposed along Newbrook Drive during the marketing/sales of the residential development.
Proponent: David S. Houston, Bean Kinney & Korman, PC
Proposal: Rezoning and Special Exception application to rezone 12.06 acres from I-3 Industrial to C-8 Commercial to allow the development of up to three buildings on the Property (95,000 SF) for use as vehicle sales, rental and ancillary service establishments. The subject property abuts the existing Dulles Auto Park and has specific Comp Plan language to be used for the intended uses. (RZ 2019-SU-021 and SE 2019-SU-022)
Location: South side of Lee Jackson Memorial Highway approximately 1,200 feet west of its intersection with Stonecroft Boulevard (TM 033-2-((01))-0006 (part))

Exempt: Is
Read Statement: Not Applicable

The subject property is known as the Germain Property and has frontage on Route 50 just west of the existing Dulles Auto Park (my other pending case). Attached is the Initial Distribution by the Department of Planning and Development which includes the location map, application forms, Statement of Justification and Generalized Development Plan/Special Exception Plat.
Essentially, this application is to rezone 12 acres to allow up to three auto dealerships. The Comprehensive Plan has specific guidance for this property that recommends the proposed uses as a natural extension of the existing Auto Park.
Respectfully submitted,
Jeffrey M. Parnes
First Vice President
Sully District Council
---
Sully District Council Home Page
Sully District Council Minutes
Land Use & Transportation Committee Minutes
Data Area Transportation Association information
---
(C)SDC
http://www.SullyDistrict.org webmaster2019 @ sullydistrict.org

modified by Jeffrey M. Parnes