Sully District Council of Citizens Associations
P.O. Box 230042
Sully Station, VA 20120-0042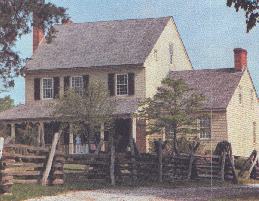 Agenda
for 5 October 2020 Sully District Council Meeting
by Jeff Parnes
The Sully District Council of Citizen Associations will meet virtually at 7:00 p.m. on 5 October 2020. Note that is the first Monday of October rather than our usual fourth Wednesday.

Time to renew your association's membership in the Sully District Council. Our membership application can now be submitted on line! Please complete it, and then print a copy to enclose with your check.

Has yours made plans to join us for 2020?
This month's Council meeting is scheduled for 7:00, Wednesday, 5 October 2020.
Topic: — The Sully District Council of Citizens Associations is cosponsoring with the League of Woman Voters, Fairfax Area, a Tenth District Virginia US House of Representatives Virtual Candidate Forum. There will be no Eleventh District forum.
Please visit the League's web page where you can also register and pose questions at https://www.lwv-fairfax.org/2020-candidate-forums.
The Joint Sully Land Use and Transportation Committee (JSDLU&TC) will meet on Monday, 19 October 2020.
7:00 — Recently authorized Comprehensive Plan Amendment concerning the Workforce Dwelling Unit (WDU) Policy, as well as changes to the Housing and Land Use Elements
In September the JSDLU&TC authorized resolutions/letters on:
Early voting began Friday, September 18, at the Fairfax County Government Center from 8:00 a.m. to 4:30 p.m. Monday through Friday. Voting will also be available on Saturdays from 9:00 a.m. to 5:00 p.m. on September 19, October 17, October 24, and October 31, 2020. An additional 13 early voting locations (satellite locations) will open on October 14, 2020. Currently, the voting hours at these locations will be from 1:00 to 7:00 p.m., Mondays through Fridays, and 9:00 a.m. to 5:00 p.m. on Saturdays. The last day to vote early is Saturday, October 31, 2020 at 5:00 p.m.
Any registered Fairfax County voter can vote early, and can cast their ballot at any early voting site.
A new state law has taken effect stating that you may now use a copy of your current utility bill, bank statement, government check, paycheck, or other government document with the voter's name and address as ID. A photo ID, like a driver's license, is no longer required.
Photo IDs remain an acceptable form of identification — and you can even use an expired Virginia driver's license no matter how long ago it expired.
For more information, click here or contact the Fairfax County Office of Elections at 703-222-0776, TTY 711.

Fairfax County 2020 Bond Referendums — There are four bond referendums on the general election ballot, and voters may vote yes or no on each of these referendums:

Libraries - $90 million.
Parks - $112 million.
Transportation - $160 million
Community and Health and Human Services - $79 million.
For more information see the county's website.
As circumstances permit, next month's meetings will start at 7 PM either virtually or in the Sully District Governmental Center Front Meeting Room, 4900 Stonecroft Boulevard, Chantilly, VA, 20151, unless otherwise indicated.
The next Sully District Council meeting will be held on Monday, 18 November 2020. Note that is the third Wednesday of November rather than our usual fourth Wednesday.
Next month's Joint Sully Land Use and Transportation Committee is scheduled for Monday, 16 November 2020.
None at this time.
Respectfully submitted,
Jeffrey M. Parnes
First Vice President
Sully District Council
---
Sully District Council Home Page
Sully District Council Minutes
Land Use & Transportation Committee Minutes
Data Area Transportation Association information
---
©SDCCA
http://www.SullyDistrict.org webmaster2020 @ sullydistrict.org

modified by Jeffrey M. Parnes