Sully District Council of Citizens Associations
P.O. Box 230042
Sully Station, VA 20120-0042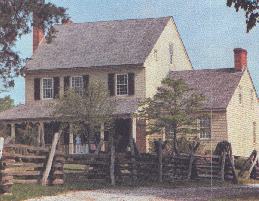 Agenda
for 27 April 2022 Sully District Council Meeting
by Jeff Parnes
Stop! Is your Organization/Association a member of the Sully District Council of Citizens Associations?
If Not, Why Not? The dues are only $10 a year
In numbers there is strength
Your membership helps pay for our WebEx license and the maintenance of website
We want and need your membership
The Sully District Council of Citizen Associations will meet meet in person at 7:00 p.m. on 27 April 2022 at the Sully Government Facility front Meeting Room, 4900 Stonecroft Boulevard, Chantilly, VA, 20151. 7:00 p.m. on 27 April 2022.


Time to renew your association's membership in the Sully District Council. Our membership application can now be submitted on line! Please complete it, and then print a copy to enclose with your check.
Sully District Council is Social!

This month's Council meeting is scheduled for 7:00, Wednesday, 27 April 2022.

The Transform 66 Outside the Beltway Project will transform Northern Virginia's Interstate 66 into a multimodal corridor that moves more people, provides reliable trips and offers new travel options. The project is a public-private partnership between the Virginia Department of Transportation (VDOT), the Department of Rail and Public Transportation (DRPT), and private partner, I-66 Express Mobility Partners, delivering $3.7 billion of transportation improvements in the I-66 corridor.
Representing VDOT

Susan Shaw, VDOT Megaprojects Director
Michelle Holland, VDOT Megaprojects Communications Manager
Nancy Smith, FAM Public Relations Manager
Justin McNaull, VDOT GEC (ATCS)
ATCS is helping support VDOT on this 22.5-mile widening and managed lane project on I-66 in Northern Virginia. Their responsibilities include project management and delivery services, technical noise analysis lead and support role, and operational assistance. More specifically, they are providing noise analysis guidance and support, technical management, review services, and project delivery assistance to ensure the Final Design noise analysis complies with VDOT's latest Highway Traffic Noise Impact Analysis Guidance Manual. They have performed a series of technical reviews in support of the Final Design noise analysis to ensure compliance. In addition, they evaluated noise abatement recommendations proposed by the contractor to ensure acoustical benefits were maximized and performed a series of reviews on all project-specific TNM noise models to ensure each meet current standards and best modeling practices.=

Representing FCDOT

Martha Elena Coello, Division Chief, Special Projects, Fairfax County Department of Transportation
FCDOT covers transit and trails, aside from supporting VDOT on the overall project.





The tentative Sully District Council of Citizens Associations schedule for 2022 (subject to change) (agendas may not be available until the week/day of the meeting):
We have asked to provide feedback on the Redistricting Advisory Committee recommendations that the Lee and Sully Districts be renamed
Items of General Interest:
Consider learning about the new county PLUS SYSTEM —lots of information
For more information on the PLUS project and additional resources, visit the PLUS Support Center.
For technical questions or need assistance using the PLUS system, contact the Help Desk:

Hours of Operation: Mon. - Fri., 8 a.m. - 4 p.m.
Email: PLUSSupport@FairfaxCounty.gov
Phone: 703-324-2222, TTY 711
PLUS - PLUS – Accela Citizen Access

Reports:

Admin ALU & HBB Applications Accepted Weekly
Applications Accepted Weekly
Currently In-Process BOS and PC Cases
Currently In-Process BZA Zoning Cases
Currently in-Process Urban Center Zoning Cases
Zoning Application Board (BOS) Package

It was hosted by Virginia Tech with guests from the industry from Germany. They have many data centers and apparently a much more sophisticated power grid in Germany but Virginia Tech is also rethinking the delivery, looking at potential smaller facilities that serve areas directly adjacent to them. It brings to mind the many empty malls and the potential for putting them there to power and heat both the mall and the surrounding communities they serve. The point of this was to rethink them because what is currently being done is using valuable land and water and that is just unsustainable. But there is still a growing demand for technology so rethinking these may lead to better outcomes. One thing was notable, Germany demands much more from the operators and the US can learn from that example. This was also sent this over to the Land Use staff because we need to ask for more and they need to understand what is being done better in other places.
Scheduled Meetings/Events:
Citizens Town Hall, sponsored by the Coalition to Protect Prince William County: Learn about the World's Largest Data Center corridor and other development threats to the environment, historic sites and residential property values

Thursday, April 28
7pm (doors open at 6:30)
Battlefield High School, 15000 Graduation Dr, Haymarket VA
Speakers, displays & information!
Visit https://protectpwc.org for details

This is great opportunity to learn about plans the Prince William County Government is considering that will change the character, quality of life, cultural & historic value of the area you call Home, in both the County and surrounding jurisdictions! All of this has an impact on your property value.
We look forward to seeing you Thursday evening. No pre-registration or cost to attend. Join us for an informative event!
Jeff Parnes, Sully District Council of Citizens Associations president, will represent the Council at the event

The county's Site-Specific Plan Amendment process evaluation (the SSPA Retrospective) continues with the publication of a paper outlining recommended changes to the SSPA process. The recommendations contain a series of proposed changes to reduce the overall timeline of the process, improve community engagement, and achieve a better balance of resources for long range planning efforts. Members of the public are invited to learn more about the recommendations by attending one of the upcoming Virtual Open House meetings on the topic, which are scheduled for the following dates:

Saturday, May 7, 2022 from 9am – 10am
Wednesday, May 11, 2022 from noon – 1pm
Wednesday, May 11, 2022 from 7pm – 8pm
Thursday, May 12, 2022 from 9am – 10am
For meeting links and details, and to learn more about the SSPA retrospective, please visit https://www.fairfaxcounty.gov/planning-development/plan-amendments/sspa.

Following the open house meetings, the Planning Commission's Land Use Process Review Committee will discuss the proposed recommendations on May 19, 2022, and the Board of Supervisors Land Use Policy Committee will consider the changes at their meeting on June 14, 2022. Board action on the recommended changes is anticipated to occur on June 28, 2022.
Questions and comments on the recommendations and the SSPA Retrospective can be directed to Graham Owen, 703-324-2771 or graham.owen@fairfaxcounty.gov.

The Fairfax County Department of Transportation (FCDOT) will hold a virtual stakeholder meeting for the Route 28 Widening project on Wednesday, May 11, 2022, from 12 p.m. to 1:30 p.m., to update the community on the status of the project, upcoming construction activities, and to discuss the project land acquisition schedule and process. Staff from FCDOT and Shirley Contracting Company will be available to answer questions.

Join online: Meeting link (click at time of meeting)
Join by phone: 1-571-429-5982; Access Code: 901 419 848#
For those who wish to participate but cannot attend, the meeting will be recorded and posted on the project webpage after May 11. Comments will be accepted through May 25 via the online form. Please check back soon for the Right-of-Way plan set, which will be posted as soon as it is available.