Sully District Council of Citizens Associations
P.O. Box 230042
Sully Station, VA 20120-0042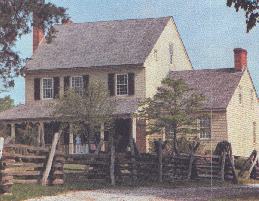 Agenda
for 28 July 2021 Sully District Council Meeting
by Jeff Parnes
Stop! Is your Organization/Association a member of the Sully District Council of Citizens Associations?
If Not, Why Not? The dues are only $10 a year
In numbers there is strength
Your membership helps pay for our WebEx license and the maintenance of website
We want and need your membership
The Sully District Council of Citizen Associations will meet virtually at 7:00 p.m. on 28 July 2021.


Meeting Information:
The Sully District Council requires each participant in our online meetings to identify themselves. If your screen name does not provide enough information to identify yourself, or you are a call-in participant, you will be asked to identify yourself. If after repeated requests, you choose not to do so, you will be disconnected from the meeting.
Please login ten minutes before the start of the meeting

Time to renew your association's membership in the Sully District Council. Our membership application can now be submitted on line! Please complete it, and then print a copy to enclose with your check.
Sully District Council is Social!

This month's Council meeting is scheduled for 7:00, Wednesday, 30 June 2021.

Topic: County Libraries:

Speakers:

Liz Walker, Sully Trustee to Library Board
Christine Jones, Deputy Library Director
Helen Ignatenko, Centreville Librarian
Ingrid Bowers, Chantilly Librarian

The presentation slides are available in pdf and powerpoint

Following the July Sully District Council meeting the SDC board will meet to determine the remainder of membership meeting topics for 2021 and early 2022



The Joint Sully Land Use and Transportation Committee (JSDLU&TC) met on Monday, 26 July 2021. For more information see the meeting notes and/or watch a video of the meeting (from our website or the SDCCA YouTube Channel)

Committee Determination: There were no objections to the proposal

7:45 — Storm Water and Utility Undergrounding

Committee members interested in discussing this topic further should reach out to Katherine Ward at the Mount Vernon Council of Citizens' Associations.