Sully District Council of Citizens Associations
P.O. Box 230042
Sully Station, VA 20120-0042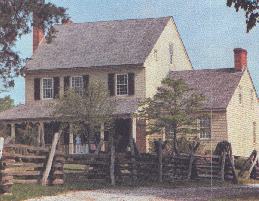 Agenda
for 27 September 2023 Sully District Council Meeting
by Jeff Parnes
Stop! Is your Organization/Association a member of the Sully District Council of Citizens Associations?
If Not, Why Not? The dues are only $10 a year
In numbers there is strength
Your membership helps pay for our WebEx license and the maintenance of website
We want and need your membership
The Sully District Council of Citizen Associations will meet meet in person at 7:00 p.m. on 27 September 2023 at the Sully Government Facility front Meeting Room, 4900 Stonecroft Boulevard, Chantilly, VA, 20151. We will also have a WebEx link so you will be able to join us virtually
Meeting Information:
The Sully District Council requires each participant in our online meetings to identify themselves. If your screen name does not provide enough information to identify yourself, or you are a call-in participant, you will be asked to to identify yourself. If after repeated requests, you choose not to do so, you will be disconnected from the meeting.
Meeting link: https://webmaster2020.my.webex.com/webmaster2020.my/j.php?MTID=m5d7f328d4011419b6851efcdf8173456
Meeting number: 798 657 178
Password: pKKWb3X3QZ2
Join by phone: +1-408-418-9388 (Access code: 798 657 178)
Time to renew your association's membership in the Sully District Council. Our membership application can now be submitted on line! Please complete it, and then print a copy to enclose with your check.
A video of the June 2023 Sully District Council meeting Report from Richmond is posted online.
Sully District Council is Social!
The Sully District Council of Citizens Associations Membership will meet on 27 September 2023
Topic: Candidates Night
Sully District Council's Tenth Biennial State Legislative Candidates Night
We have invited all candidates for the two Senate Districts, 36 & 37, and five House of Delegate districts, 7-11, that will represent Sully district in the legislature
Sully District Council's Fourth Quadrennial Candidates Night for Candidates running for Sully District positions
We have invited all candidates for Supervisory and School Board Member positions for Sully District

Attendees:
Senate Districts

36

Stella Pekarsky (Democratic Candidate) — Alex Kellum will speak in Stella's behalf
Julie Perr (Republican Candidate)

37

Kenneth "Ken" Reid (Republican Candidate)
Saddam Salim (Democratic Candidate) — Liam Fischer will speak in Saddam's behalf and will provide a brief video

Delegate Districts

7

Karen Keys Gamarra (Democratic Candidate) — will arrive late
Luellen Hoffman Maskeny (Republican Candidate)

8

Max Fisher (Republican Candidate)
Irene Shin (Democratic Candidate) — will provide a brief video

9

Nhan Huynh (Republican Candidate)

10

Dan Helmer (Democratic Candidate) — will provide video
James Thomas (Republican Candidate)

11

David Bulova (Democratic Candidate) — will arrive late
Almira Mo (Republican Candidate) — a volunteer will speak in Almira's behalf

Sully Supervisor

Keith Elliott (Republican Candidate)

Sully School Board

Cynthia Walsh (Republican Candidate)
The Joint Sully Land Use and Transportation Committee (JSDLU&TC) met on Monday, 18 September 2023..
7:00 — Chantilly Premier: Proposed data center or, alternatively, a warehouse on property

The Joint Committee finalized its discussion and recommended that the proposal not go forward. The committee's resolution in opposition was sent the planning Commission, BOS, and others as indicated. Jeff Parnes made our opposition known to the Planning commission at their meting of 20-21 September.
Å video of the Joint Committee's meeting is available on the Sully District Council YouTube channel or our website. Heres' a link to the meeting.
Items of General Interest:
Learn more.

Last month the Board of Supervisors adopted the SHAPE the Future of Aging Plan 2023-2028. Over the next five years, this plan will guide Fairfax County, along with the City of Fairfax and the City of Falls Church, and community-based organizations in meeting the needs of older residents now and in future years. Read more.

If you take the Silver or Orange lines into Arlington or D.C., please note that from June 3 to 25 there will be no Metrorail service at or through these Metro stations: Vienna, Dunn Loring, West Falls Church and East Falls Church. During these weeks there will be no Metrorail service between McLean and Ballston on the Silver Line, and no Orange line service west of Ballston. Metro is providing free shuttle service for both Silver and Orange line commuters, but plan for increased travel time. Metro is replacing the original 40-year-old steel rail between Ballston-MU and Vienna stations and installing fiber-optic cable to modernize communications. Learn more.
Fairfax Federation

The Fairfax Federation membership meeting on 28 September 7:30 virtually:
Human Services Topic: Fairfax County and Affordable Housing
Speaker: Jill Norcross, Executive Director, Northern Virginia Affordable Housing Alliance

Note that although the brochures for the meetings show EST, it should be EDT




Have you thought about volunteering? Looking to add new and enriching activities to your life? Want to create new connections? The annual Venture into Volunteering fair is back in-person this year! You don't want to miss this opportunity to meet representatives from various nonprofits and local government agencies who will share about various ways to volunteer throughout this region. Whether you have 1-2 hours to give or are looking for a bigger commitment, there's something for everyone. Venture into Volunteering will be located on the lower level of the Springfield Town Center in Springfield, VA, on Sunday, October 15, 2023, 12-4 p.m. Questions? Email VolunteerSolutionsRecruitment@FairfaxCounty.gov or call 703-324-5406.
As circumstances permit, unless otherwise specified next month's meetings will start at 7 PM in the Sully Government Facility
The next Sully District Council meeting will be held on Wednesday, 25 October 2023. This meeting will be held at the Chantilly Highlands Community Center at 3225 Kinross Cir, Herndon, VA 20171)
Topic: Electric Vehicle Charging in residential communities
Next month's Joint Sully Land Use and Transportation Committee is scheduled for Monday, 16 October 2023.

Cornerstones Plan
The Plan amendment will consider affordable housing up to a density of 35 du/ac on 1.12 acres located northwest of the interchange of Route 50 and West Ox Road.
Respectfully submitted,
Jeffrey M. Parnes
President
Sully District Council
---
Sully District Council Home Page
Sully District Council Minutes
Land Use & Transportation Committee Minutes
Data Area Transportation Association information
---
©SDCCA
http://www.SullyDistrict.org webmaster2022 @ sullydistrict.org

modified by Jeffrey M. Parnes