Sully District Council of Citizens Associations
P.O. Box 230042
Sully Station, VA 20120-0042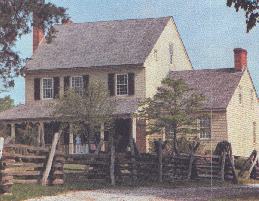 Agenda for 22 January 2020 Sully District Council Meeting
by Jeff Parnes
The Sully District Council of Citizen Associations will meet at 7:00 p.m. on 22 January 2020 in the Sully District Governmental Center Front Meeting Room, 4900 Stonecroft Boulevard, Chantilly, VA, 20151. The meeting will be canceled if Fairfax County Schools or after school activities are canceled due to adverse weather the day of the meeting.

Time to renew your association's membership in the Sully District Council. Our membership application can now be submitted on line! Please complete it, and then print a copy to enclose with your check.

Has yours made plans to join us for 2019?

Sully District Council Tweets!

Follow us at @SullyDistrict!
For transportation and related issues, follow the Sully District Transportation Advisory Commissioner at @SullyTAC
Speakers:
Susan Shaw, VDOT Megaprojects Director
Nancy Smith, FAM Construction Public Relations Manager
The Joint Sully Land Use and Transportation Committee was held on Monday, 13 January 2020.
Proponent: Mike Van Atta, McguireWoods
Proposal: Follow up presentation and discussion for the Retreat at Westfields (RZ 2019-SU-009) on behalf of Elm Street Communities, which is scheduled for public hearing on January 15, to provide an overall update to the group.
Location: Tax Map 43-4((1))16

Exempt: Is
Read Statement: Not Applicable

The Planning Commission hearing date is scheduled for 1/15/2020. The staff report is available with a favorable recommendation.
The proponents have submitted revised proffers for RZ 2019-SU-009.
The following questions are expected to be asked by Mary Cortina on Fairfax County staff at the public hearing:

What building envelope/construction methods or acoustic materials are proposed to mitigate noise for this development? I don't see anything proposed and you've stated that general construction using typical materials is adequate for sound levels that can reach 70 decibels. Also, I am not knowledgable in this area, but when we soundproofed a room in our house (drums...) there were two types of standards — the sound transmission for interior spaces and the outdoor to indoor standards (OITC). Did the sound report use the OITC? Unless I missed it, I don't see the report in our PC materials, but I believe it's in the online materials for staff.
If a prospective purchaser signs away their rights in an avigation easement, are they eligible for FAA/MWAA soundproofing mitigation in the future? Typically, avigation easements are purchased by a locality or airport to compensate the property owner for loss of property value or, alternatively, they can participate in sound mitigation programs that replace windows, outside doors, outside walls with acoustic treatments.
What sound mitigation is provided for the outdoor areas? I don't see anything proposed.
Tree canopy, tall trees in particular, provide additional sound mitigation in addition to the other air quality, water quality and quality of life benefits. This application is not meeting the tree preservation target requirement, even though 70% of the site is wooded. How can the site be adjusted to meet the tree preservation target?
This pertains to Stormwater Determination Letter: I am confused about the timing of construction phases on this project - the site plan is from 2000, so would that have expired in 2005? What is the 2014 general construction permit for? Elsewhere on the Westfields campus?
Sheet 12 shows the pond design based on 82.6 acres. Does the applicant need to provide the impervious conditions for the 82.6 acres to provide a comparison that the pond design is adequate? In other applications that are part of a larger phased development, the cumulative totals are tracked to ensure there is no increase in impervious from the design parameters. Can this be provided?
Also, will your sound expert be available at the hearing to speak?

In response, this comment was offered by Carol Hawn: the FAA residential soundproofing program (RISP, I believe) cannot be used to insulate new construction. If the building didn't exist by a certain year (at the start of the program in about '87 '91 or so), the building is not eligible for funding.
This summarizes the positions taken on the proposed rezoning:

Sully District Council of Citizens Associations:

The Sully District Council of Citizens Associations has objections to this rezoning.
Although the plan amendment allows residential development within the noise contours, each rezoning needs to be evaluated individually.
In this instance, the council does not believe that attached single-family residential development, i.e., townhouses, is appropriate under the busiest runway of the busiest airport in Fairfax County.
Approved by a vote of 3 yea and 1 nay

Western Fairfax County Citizens Association:

The Western Fairfax County Citizens Association believes the rezoning should be denied.
If the application goes forward then the map of the noise contours lines as proposed by Michael Cooper of MWAA should be furnished to prospective lot purchasers
Approved by a vote of 2 yea, 1 nay and 1 abstention
Proponent: David Houston, Bean Kinney & Korman, PC
Proposal: Proffer Condition Amendment application to change one proffer from 1999 governing the existing Dulles Auto Park. The applicant is the Dulles Auto Park Owners Association, Inc. and all owners within the Auto Park have consented to the application. The application requests the modification of a portion of a single existing proffer (Proffer #3) to eliminate the sentence that establishes a cap on the number of total vehicle sales buildings at 10. The overall maximum permitted density of 0.20 FAR will not change. No new construction is proposed.
Location: Dulles Auto Park, 4105-4175 Auto Park Circle, Chantilly, VA
From the On-line Land Use and Transportation Committee Presentation Registration Form:

Exempt: Is not
Read Statement: Not Applicable

Zachary Fountain has been assigned as the Staff Coordinator for this application. David Houston will be meeting with him for the first time on January 10th. Also, the tentative Planning Commission hearing date is March 18th. No Board of Supervisors hearing date is set yet.
Zoning Application and Proffered Condition Amendment Application.
This summarizes the positions taken on the proposed rezoning:

Neither the SDCCA nor the WFCCA had any objections to this Proffer Condition Amendment
Next month's meetings will start at 7 PM in the Sully District Governmental Center Front Meeting Room, 4900 Stonecroft Boulevard, Chantilly, VA, 20151, unless otherwise indicated.


The next Sully District Council meeting is scheduled for Wednesday, 25 February 2020.

Topic: Fairfax County Economic Development Authority
Speaker — President and CEO, Victor Hoskins

Next month's Joint Sully Land Use and Transportation Committee is scheduled for Monday, 10 February 2020. This meeting will be held on the 2nd Monday of the month in lieu of the third due to the observation of the President's Day Holiday and be held at the Chantilly Highlands Community Center.
Proponent: David S. Houston, Bean Kinney & Korman, PC
Proposal: Rezoning and Special Exception application to rezone 12.06 acres from I-3 Industrial to C-8 Commercial to allow the development of up to three buildings on the Property (95,000 SF) for use as vehicle sales, rental and ancillary service establishments. The subject property abuts the existing Dulles Auto Park and has specific Comp Plan language to be used for the intended uses. (RZ 2019-SU-021 and SE 2019-SU-022)
Location: South side of Lee Jackson Memorial Highway approximately 1,200 feet west of its intersection with Stonecroft Boulevard (TM 033-2-((01))-0006 (part))

Exempt: Is
Read Statement: Not Applicable

The subject property is known as the Germain Property and has frontage on Route 50 just west of the existing Dulles Auto Park (my other pending case). Attached is the Initial Distribution by the Department of Planning and Development which includes the location map, application forms, Statement of Justification and Generalized Development Plan/Special Exception Plat.
Essentially, this application is to rezone 12 acres to allow up to three auto dealerships. The Comprehensive Plan has specific guidance for this property that recommends the proposed uses as a natural extension of the existing Auto Park.
7:45 — Single-issue proffered condition amendment (PCA) to modify proffer for an already approved new vehicle storage site on Old Lee Road
Proponent: David Gill, Wire Gill LLP
Proposal: This case is a single issue PCA to modify 1 proffer for an already approved new vehicle storage site off of Old Lee Road. The proffer is to remove the requirement the storage yard use pervious paving as that does not work for vehicle storage. Instead the applicant is expanding their underground SWM facility so the result is improved stormwater management over their existing approval.
Location: 14800 Old Lee Road. The original approval was 2016-SU-015.

Exempt: Is
Read Statement: Not Applicable

Because single issue PCAs are expedited, our PC is Feb 26th but my hope is it is not a controversial application. .

Respectfully submitted,
Jeffrey M. Parnes
First Vice President
Sully District Council
---
Sully District Council Home Page
Sully District Council Minutes
Land Use & Transportation Committee Minutes
Data Area Transportation Association information
---
(C)SDC
http://www.SullyDistrict.org webmaster2019 @ sullydistrict.org

modified by Jeffrey M. Parnes