Sully District Council of Citizens Associations
P.O. Box 230042
Sully Station, VA 20120-0042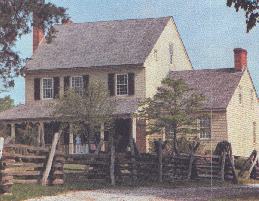 Agenda
for 28 April 2021 Sully District Council Meeting
by Jeff Parnes
Stop! — Is your Organization/Association a member of the Sully District Council of Citizens Associations?
If Not, Why Not? The dues are only $10 a year
In numbers there is strength
Your membership helps pay for our WebEx license and the maintenance of website
We want and need your membership
The Sully District Council of Citizen Associations will meet virtually at 7:00 p.m. on 28 April 2021.


Meeting Information:
The Sully District Council requires each participant in our online meetings to identify themselves. If your screen name does not provide enough information to identify yourself, or you are a call-in participant, you will be asked to identify yourself. If after repeated requests, you choose not to do so, you will be disconnected from the meeting.

Time to renew your association's membership in the Sully District Council. Our membership application can now be submitted on line! Please complete it, and then print a copy to enclose with your check.
Sully District Council is Social!

This month's Council meeting is scheduled for 7:00, Wednesday, 28 April 2021.

Topic: Reports from Sully Appointees to Fairfax County Redevelopment and Housing Authority (FCRHA) and Civil Service Commission (FCCSC):

FCRHA — Lenore S. Kelly, Sully District Representative and Vice Chairman, Fairfax County Redevelopment and Housing Authority

Lenore Kelly was appointed to the Fairfax County Redevelopment and Housing Authority to represent the Sully District in 2019. She was a mortgage securities attorney at Freddie Mac for 24 years, specializing in securitization financing for single-family mortgages. She was most recently the lead attorney for the company's investment portfolio, responsible for all legal issues related to the management and disposition of re-performing and non-performing single-family loans. She led the legal team in developing the processes to transfer the servicing of these loans to servicers better equipped to modify or resolve the loans for borrowers in conjunction with the disposition of the loans via securitization or sales. Previously, she was the principal attorney representing Freddie Mac's investments in mortgage-backed securities totaling over $400 billion in investments from 1999-2008. She developed and authored Freddie Mac's "Investment Guidelines" to ensure compliance with Freddie Mac's Charter, Mission and affordable-housing goals as well as federal and state anti-predatory lending laws. From 1988 to 1996 she was an associate at Cadwalader, Wickersham & Taft. Prior to law school, Ms. Kelly was a land use and planning consultant in Fairfield County Connecticut.
She was listed on the Capital Pro Bono Honor Roll for 2018 and represents pro bono clients in housing and divorce issues through Legal Services of Northern Virginia and other providers. Ms. Kelly holds a B.S. degree from Fairfield University and a J.D. from the University of Bridgeport.

FCCSC — Nancy Rice, Sully District Representative, Fairfax County Civil Service Commission



The Joint Sully Land Use and Transportation Committee (JSDLU&TC) will meet on Monday, 19 April 2021.

7:45 — Update on Agritourism and Related Changes – Proposed Zoning Ordinance Amendment





26 May: Supervisor Smith's State of Sully
23 June: Sully Legislators' Report from Richmond
28 July: Our Second Sully appointees' report: Library board and Trails and Sidewalks Committee members
25 August: No summer meeting
22 September: Either Legislative candidate's night with the League of Woman Voters, third Sully BAC members' report or Emergency Services in or near Sully
27 October: Either Legislative candidate's night with the League of Woman Voters, third Sully BAC members' report or Emergency Services (fire and rescue) in or near Sully
17 November: Either third Sully BAC members' report or Emergency (fire and rescue) Services in or near Sully
15 December: Dulles Airport
Fairfax County Department of Transportation (FCDOT) officials would like to remind Fairfax Connector passengers that they must wear a mask or a face covering, as now mandated by federal law, when taking public transit or visiting a transit hub in Fairfax County. Details
This safety measure, which has been in place on board Fairfax Connector buses since May 2020, aims to protect passengers and bus operators during the ongoing COVID-19 pandemic. This requirement also aligns with the January 29, 2021, federal order issued by the Centers for Disease Control and Prevention (CDC).

ActiveFairfax Transportation Plan — Your Voice Matters! Survey and Feedback Period Now Open

Your input is critical for the success of the ActiveFairfax Transportation Plan development process. There are three things you can do today to get started:
Take the survey: Help us understand how you currently use active transportation - for fun or to get to a destination – and share your ideas on the future of active transportation in Fairfax County.
Map your ideas: Add information into two interactive maps on walking and biking destinations, barriers to active travel, and missing links in the active transportation network.
Share your thoughts: We'd love to hear from you! Send the Active Transportation Team an email at activefairfax@fairfaxcounty.gov or call them at 877-5600, TTY 711, to share your ideas or to ask questions.
A series of community meetings and engagement opportunities will be scheduled, so be sure to keep checking back here for more information and project updates.
Ready to share your thoughts? Click here to take the survey!
To watch a video to learn how to complete the survey and maps click here.
Virginia Commuter Survey
The COVID-19 pandemic is changing how many Virginians commute. This VDOT survey is the third in a series that aims to understand how commutes are changing and identify opportunities to improve commuting during and after this pandemic.
New county webpage for more information on land use cases
In response to citizen requests, the county's Department of Planning and Development has set up new webpages to make land use information more available to residents. These sites contains links to:

The zoning applications received and accepted in the previous week,
All zoning cases pending before the Board of Supervisors and Planning Commission,
All active cases pending before the Board of Zoning Appeals,
Packages of applications scheduled to be heard by the Board of Supervisors by meeting date, plus
Links to previous zoning cases.
There is also a useful interactive map where you can search by address.

Visit:
The town hall will be broadcast on Channel 16 and Facebook Live on Springfield district page. No preregistration is needed. Questions may be submitted live in progress.
They will be taking questions from the public via email at Springfieldbos@fairfaxcounty.gov or on their Facebook page at https://www.facebook.com/SupervisorPatHerrity
They will have a phone number ready the date of the broadcast where viewers can call in the date of the broadcast.
If you would like to submit questions in advance, please direct them to springfieldbos@fairfaxcounty.gov inbox.
The format will be similar to their past budget town hall, accessible here for your reference: https://www.facebook.com/27193131082/videos/1066519517044393

Fairfax County 2021 Paving and Restriping Meetings

The Fairfax County Department of Transportation (FCDOT) scheduled virtual meetings for every district regarding the 2021 Paving and Restriping Program. The meetings, which are held with the Virginia Department of Transportation, are taking place from March to April.
The meetings feature a formal presentation followed by time for questions, feedback and comments. For residents who cannot attend the meetings in person, a video recording of the event along with the meeting presentation will be available on the District paving and restriping webpages, and feedback may be submitted online for two weeks following the meeting.
Overall, the paving and restriping program improves hundreds of roads in Fairfax County each year through maintenance and repaving. At the same time, state and county agencies coordinate restriping efforts to address safety issues for motorists, bicyclists and pedestrians through the creation of bike lanes, parking lanes, crosswalks and more.
For more information, visit the Fairfax County 2021 Paving and Restriping Program.
The Sully meeting took place on 24 March — For more information visit the Sully page.