Sully District Council of Citizens Associations
P.O. Box 230042
Sully Station, VA 20120-0042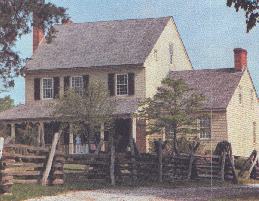 Agenda for 5 December 2017 Joint Sully District Land Use and Transportation Meeting
by Jeff Parnes
The Sully District Joint Land Use and Transportation Committee will meet at 7:00 p.m. on 5 December 2017 in the Sully District Governmental Center Rear Meeting Room, 4900 Stonecroft Boulevard, Chantilly, VA, 20151. This meeting is on the first Tuesday of the month with participation by members of both the Land Use and Transportation committees of the SDCCA and WFCCA. The meeting will be followed by a SDCCA board meeting. The meeting will be canceled if Fairfax County Schools or after school activities are canceled due to adverse weather the day of the meeting.

Time to renew your association's membership in the Sully District Council. Our membership application can now be submitted on line! Please complete it, and then print a copy to enclose with your check.

The November 2017 Sully District Joint Land Use and Transportation Committee minutes are posted online
Follow us at @SullyDistrict!
For transportation and related issues, follow the Sully District Transportation Advisory Commissioner at @SullyTAC
This month's Land Use and Transportation Committee:
In light of the recent amendment to the Code of Virginia, the county has provided us with a statement be to read when our land use committee meets with a prospective applicant for a rezoning or proffer condition amendment (PCA) for new residential development and/or new residential use in areas of the County that are not exempt from Virginia Code Section 15.2-2303.4. It is recommended that if our committee is meeting with more than one applicant to read this statement for each rezoning/PCA.
All times estimates are provided as a courtesy, presentations will start after the completion of the proceeding presentation, however long it takes. Recommend that presenters be ready at least 30 minutes prior to their scheduled time.
Prospective presenters are requested to register on the Land Use and Transportation Committee Presentation Registration Form as a condition of their presentation.
Proponent: Keith Martin for Whiteford
Action: Special Exception for a Dunkin Donuts with a drive-thru window (SE 2017-SU-008)
Location: 13839 Lee Hwy Centreville
PC is tentatively 8 February 2018
Fairfax County staff conducted a community meeting on two Dulles Suburban Center Study proposals:

Current Comprehensive Plan Recommendation: Planned for office up to .15 FAR with an option for office, hotel, recreational facilities and support service retail up to .4 FAR with conditions.
Proposed Plan Amendment: Add option for single-family attached residential units at a density of 5 dwelling units per acre (du/ac).

Current Comprehensive Plan Recommendation: The southern portion of the sub-unit that includes the Horse Pen Run is planned for public park use. The remainder of the sub-unit is planned for office use up to .15 FAR to provide development that is compatible with existing and planned adjacent land uses within this land unit and Land Units D-2 and C. As an option, the land within this sub-unit may be consolidated with Tax Map Parcels 24-2((1)) 1 and 10 and used to support the development referred in Option 2 for the western portion of the land unit - Tax Map Parcels 24-2((1)) 1 and 10, upon which the entire sub-unit would be dedicated and developed with park and open space.
Proposed Plan Amendment: Add an option for residential development up to 5 dwelling units per acre.

Public hearing dates have not yet been set for the rezoning because the plan amendment is being processed first but we have invited to appear in January and February assuming that the hearsing will be in March
Do you have an idea to amend the Comprehensive Plan - the county's guide for land use and development? Are you interested in gaining more knowledge about land use planning or participating in the land use planning process? A community screening of submitted nominations will occur prior to the addition of proposed amendments onto the Fairfax County Comprehensive Plan Amendment Work Program. Areas eligible for the North County review cycle include the Dranesville, Hunter Mill, Providence, and Sully Magisterial Districts. Additional eligibility requirements apply. For more information on the SSPA nomination process and timeline, and to download a nomination form, please visit www.fairfaxcounty.gov/dpz/planamendments/sspa, or call 703-324-1380 to consult with planning staff.
Next month's meetings will start at 7 PM in the Sully District Governmental Center Front Meeting Room, 4900 Stonecroft Boulevard, Chantilly, VA, 20151.
Fairfax County staff conducted a community meeting on two Dulles Suburban Center Study proposals:

Current Comprehensive Plan Recommendation: Planned for office up to .15 FAR with an option for office, hotel, recreational facilities and support service retail up to .4 FAR with conditions.
Proposed Plan Amendment: Add option for single-family attached residential units at a density of 5 dwelling units per acre (du/ac).

Current Comprehensive Plan Recommendation: The southern portion of the sub-unit that includes the Horse Pen Run is planned for public park use. The remainder of the sub-unit is planned for office use up to .15 FAR to provide development that is compatible with existing and planned adjacent land uses within this land unit and Land Units D-2 and C. As an option, the land within this sub-unit may be consolidated with Tax Map Parcels 24-2((1)) 1 and 10 and used to support the development referred in Option 2 for the western portion of the land unit - Tax Map Parcels 24-2((1)) 1 and 10, upon which the entire sub-unit would be dedicated and developed with park and open space.
Proposed Plan Amendment: Add an option for residential development up to 5 dwelling units per acre.

Public hearing dates have not yet been set for the rezoning because the plan amendment is being processed first but we have invited to appear in January and February assuming that the hearsing will be in March
Clara Quintero Johnson, Planning Division, Policy and Plan Development Branch reports that we are approaching a time when the DSC Advisory Group is making final recommendations. Staff would like to have the opportunity to present at a Sully District meeting. In early January we would not have a published staff report. but could come back in February with the final recommendations
Respectfully submitted,
Jeffrey M. Parnes
Land Use and Transportation Committee Chair
Sully District Council
---
Sully District Council Home Page
Sully District Council Minutes
Land Use & Transportation Committee Minutes
Data Area Transportation Association information
---
(C)SDC
http://www.SullyDistrict.org webmaster2017 @ sullydistrict.org

modified by Jeffrey M. Parnes