Sully District Council of Citizens Associations
P.O. Box 230042
Sully Station, VA 20120-0042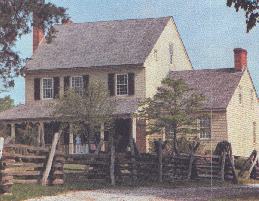 Agenda for 2 January 2018 Joint Sully District Land Use and Transportation Meeting
by Jeff Parnes
The Sully District Joint Land Use and Transportation Committee will meet at 7:00 p.m. on 2 January 2018 in the Sully District Governmental Center Rear Meeting Room, 4900 Stonecroft Boulevard, Chantilly, VA, 20151. This meeting is on the first Tuesday of the month with participation by members of both the Land Use and Transportation committees of the SDCCA and WFCCA. The meeting will be canceled if Fairfax County Schools or after school activities are canceled due to adverse weather the day of the meeting.

Time to renew your association's membership in the Sully District Council. Our membership application can now be submitted on line! Please complete it, and then print a copy to enclose with your check.

The December 2017 Sully District Joint Land Use and Transportation Committee minutes are posted online
Follow us at @SullyDistrict!
For transportation and related issues, follow the Sully District Transportation Advisory Commissioner at @SullyTAC
In light of an amendment to the Code of Virginia, the county has provided us with a statement be to read when our land use committee meets with a prospective applicant for a rezoning or proffer condition amendment (PCA) for new residential development and/or new residential use in areas of the County that are not exempt from Virginia Code Section 15.2-2303.4. It is recommended that if our committee is meeting with more than one applicant to read this statement for each rezoning/PCA.
All times estimates are provided as a courtesy, presentations will start after the completion of the proceeding presentation, however long it takes. Recommend that presenters be ready at least 30 minutes prior to their scheduled time.
Prospective presenters are requested to register on the Land Use and Transportation Committee Presentation Registration Form as a condition of their presentation.
Proponent: Clara Johnson, Planning Division, Policy and Plan Development Branch, Fairfax County Department of Planning and Zoning
Action: DSC Advisory Group final recommendations
Location: Dulles Suburban Center
The DSC Advisory Group is making final recommendations. Staff would like to have the opportunity to present at a Sully District meeting. In early January we would not have a published staff report. but would come back in February with the final recommendations

Submissions DSC-E4-1 (Pohanka) and DSC-J-1 (Commonwealth Centre) have been adopted. Visit their individual pages for further information.
Public hearings for Submissions DSC-D1-1 (Middleton Farms) and DSC-D1-2 (Jackson Property) have been scheduled for:

Planning Commission: Thursday, February 15, 2018 at 7:30 P.M.
Board of Supervisors: Tuesday, March 20, 2018 at 4:00 P.M.
Proponent: Keith Martin for Whiteford
Action: Special Exception for a Dunkin Donuts with a drive-thru window (SE 2017-SU-008)
Location: 13839 Lee Hwy Centreville
PC is tentatively 8 February 2018
The Site-Specific Plan Amendment (SSPA) process nomination period closed on 5 December 2017.
You can review and track the progress of nominations which have been accepted into the SSPA process at this link. Stay informed as staff reviews the nominations and prepares them for community input in the spring of 2018.
Contact staff should you have any questions at 703-324-1380.

Self storage facility at 28/29 (RZ 2017-SU-025/SE 2017-SU-022)

At-large Planning Commissioner Jim Hart reports that Staff is now recommending approval (see the staff report), and it is going to public hearing on Thurs. 11 January 2018.
The applicant is proffering to do a Phase II archeological study to prevent a recurrence of the situation with the graves at the McDonalds.
Transportation staff determined that a contribution to the road fund was not required.
Current events at the Steven F. Udvar-Hazy Center
Fairfax Federation Seeks Nominations for Fairfax County 2017 Citizen of the Year

The Fairfax County Federation of Citizens Associations is soliciting nominations for its 2017 Fairfax County Citizen of the Year. Each year, a selection committee of county-wide organizations meets to review nominations for the Federation's "Citizen of the Year" and merit awards. The winners are honored at our annual banquet, planned for Spring 2018
Both the Citizen of the Year Award and the Citation of Merit recognize and honor those citizens whose voluntary contributions of time and talent resulted in major accomplishments that have enhanced the quality of life for citizens of Fairfax County.
Eligibility:

Nominees must be current residents of Fairfax County.
Elected officials and full-time county or commonwealth employees are ineligible for consideration if their contributions are related to their full-time positions.
The Citizen of the Year is recognized for voluntary acts that are not related to employment.

Criteria:

Contributions and accomplishments must have countywide rather than local significance.
The nominee's achievements can be either:

General, such as multi-year community service with one or more organizations or activities with cumulative impact over the years of current importance or with positive implications for the future, or
Specific, including intense efforts as the major promoter of a single program or project completed in a finite period of time.

Persons whose contributions of time and talent resulted in major accomplishments that have enhanced the quality of life for citizens of Fairfax County, who do not meet the published eligibility standards for the Citizen of the Year consideration, may still be honored by the Federation. Please submit information about these nominees on the nomination form, indicating that this is an alternative nomination.
Nominations are being accepted until 31 January 2018. The nomination form is available online from the Federation's website, http://www.fairfaxfederation.org.
The Federation, established in 1940, is the countywide voice for homeowner, civic, and community associations. An all-volunteer organization, the Federation works on issues that impact Fairfax County residents, including education, transportation, environment, human services, land use, county budget, and county, state and federal legislation.
For more information please contact the Awards Committee Chair.

A new, modern, resident-focused website is critical for Fairfax County Government's digital business and informational future.

After many months of work, we are set to unveil an initial version of a new county government website this month.
We thank many of you again for providing input, which was very valuable!

Things to Know About the New Site:
A totally new, modern design, including responsive design for any device.
A new search engine (though it will take a few days after launch to fully crawl/index our new site).
A rethought site structure, with a focus on new topic-level pages to highlight some of the most important, resident-focused information.
An open-source (and cost-effective) content system behind the scenes that will be updated continuously with new features that we can deliver to you.
A satisfaction survey on every page so you can let us know about your experience with particular pages, as well as other focused opportunities to better understand how the new site will be used over time.
Of course, inevitably, there will be some broken links as we make this transition, so we are committed to fixing those as soon as possible. Most links on the current fairfaxcounty.gov will change to new links when the site goes live. Thanks in advance for your patience!
View Images of the New Site:
To preview select pages of the new site (including desktop and mobile views), take a look at our Flickr gallery
Converting Empty Office Buildings into New Uses

As it continues to grapple with more than 18 million square feet in empty office space, the county approved changes to our land use plan to more easily allow these vacant buildings to be turned into other uses, such as apartments, schools, co-working spaces or food incubators.
The Board of Supervisors signed off on the change during its 5 Dec. meeting.
The action allows these offices to be turned into other uses without requiring a site-specific change to the land use plan. To be eligible, buildings must be in areas planned for mixed use or industrial development, like Tysons, Dulles and Merrifield, and they need to meet specific guidelines to ensure the new uses fit in with the surrounding development.
Most buildings proposed to be repurposed will need rezoning approval by the board. This process incorporates opportunities for community input, including public hearings. County officials also retain the right to require a reuse project to go through a site-specific land use change.
The new land use policy follows recommendations of a workgroup that studied how older, empty offices can be repurposed.
Contact Sophia Fisher with the

Department of Planning and Zoning

, at 703-324- 1349, TTY 711.

Approval of Traffic Calming Measures as Part of the Residential Traffic Administration Program

The Board endorsed the traffic calming plans for Oxon Road (Attachment III) consisting of four speed tables on Oxon Road (Sully District)

Extension of Review Period for 2232 Applications in multiple districts

The Board extended the review period for the following Sully applications: 2232-Y17-38 and 2232-Y17-40:
2232-Y17-38
Verizon Wireless
13857 McLearen Road, Herndon, VA
Accepted October 17, 2017
Extended to March 16, 2018
2232-Y17-40
T-Mobile
3903 Fair Ridge Drive, Fairfax, VA
Accepted October 25, 2017
Extended to March 24, 2018
Transform I66 Outside the Beltway Concession Payment Projects Public Hearing Thursday, 4 Jan 2018.

The Commonwealth Transportation Board invites you to comment on projects to be funded by a concession fee to the Commonwealth as part of the financial agreement with Express Mobility Partners for the I-66 Express Lanes Outside the Beltway project. At a future meeting, the CTB will vote to amend these projects in the Commonwealth's Six-Year Improvement Program. Open house at 6 p.m.; hearing begins at 6:30. p.m. If cancelled for inclement weather, the alternate date will be Friday, 5 Jan 2018.
Information related to the following projects will be available:

Rt. 234/8alls Ford Road interchange and relocation in Prince William
Virginia Railway Express. Manassas Line upgrade - Phase I
Balls Ford Road Widening from Groveton Road to Route 234 Business (Sudley Road) in Prince William
1-66 median widening at Route 29 for WMATA in Fairfax
Commuter parking garage at Fairfax Corner
George Synder Trail in Fairfax City
Widen Jermantown Road bridge to four lanes over 1-66 in Fairfax
Western bus maintenance facility in Prince William
East Falls Church Metro Bus bay expansion in Arlington
Monument Drive bridge pedestrian improvements in Fairfax
Rt. 50/Waples Mill Road intersection improvements in Fairfax
Construct Poplar Tree Road bridge to four lanes over Route 28 in Fairfax
Lee Highway pedestrian improvements in Fairfax
Nutley Street SW multi-use trail to Metro in Vienna

If you cannot attend the hearing, email comments to meetingcomments@vdot.virginia.gov and reference "I-66 Concession Projects" in the subject line. or mail them to Maria Sinner at VDOT's District Office, 4975 Alliance Drive. Fairfax, VA 22030 through Jan. 8, 2018.

The first public comment period for Visualize 2045 is now underway. Now that the agencies have submitted their projects, programs, and policies for inclusion in the constrained element of the plan, the public may comment on these inputs. The comment period kicked off on December 14 and will close on January 13. People who wish to submit a comment may use the online comment form, mail, or appear in person at the beginning of the January 17 TPB meeting.
What's in the plan?

Visualize 2045 will be a different kind of long-range plan for the region. One piece, the constrained element, is federally required and will include all the projects, programs and policies that are expected to be funded through 2045. Visualize 2045 will also include unfunded projects and priority aspirational elements including the five initiatives identified by the TPB's Long-Range Plan Task Force, plus bicycle and pedestrian, freight elements, and more.
The first step is to develop the constrained element. The projects, programs, and policies submitted by the agencies must also be analyzed for their effect on the region's air quality. To allow time for staff to conduct the analysis, all these inputs must be submitted at this time.
Next month's meetings will start at 7 PM in the Sully District Governmental Center Front Meeting Room, 4900 Stonecroft Boulevard, Chantilly, VA, 20151.
Proponent:Lori R. Greenlief, Senior Land Use Planner, McGuireWoods LLP
Action: Rezoning
Location: Middleton Farms
Fairfax County staff conducted a community meeting on two Dulles Suburban Center Study proposals:

Current Comprehensive Plan Recommendation: Planned for office up to .15 FAR with an option for office, hotel, recreational facilities and support service retail up to .4 FAR with conditions.
Proposed Plan Amendment: Add option for single-family attached residential units at a density of 5 dwelling units per acre (du/ac).

Current Comprehensive Plan Recommendation: The southern portion of the sub-unit that includes the Horse Pen Run is planned for public park use. The remainder of the sub-unit is planned for office use up to .15 FAR to provide development that is compatible with existing and planned adjacent land uses within this land unit and Land Units D-2 and C. As an option, the land within this sub-unit may be consolidated with Tax Map Parcels 24-2((1)) 1 and 10 and used to support the development referred in Option 2 for the western portion of the land unit - Tax Map Parcels 24-2((1)) 1 and 10, upon which the entire sub-unit would be dedicated and developed with park and open space.
Proposed Plan Amendment: Add an option for residential development up to 5 dwelling units per acre.

Public hearing dates have not yet been set for the rezoning because the plan amendment is being processed first but we have invited them to appear assuming that the hearings will be in March
Respectfully submitted,
Jeffrey M. Parnes
Land Use and Transportation Committee Chair
Sully District Council
---
Sully District Council Home Page
Sully District Council Minutes
Land Use & Transportation Committee Minutes
Data Area Transportation Association information
---
(C)SDC
http://www.SullyDistrict.org webmaster2017 @ sullydistrict.org

modified by Jeffrey M. Parnes