Sully District Council of Citizens Associations
P.O. Box 230042
Sully Station, VA 20120-0042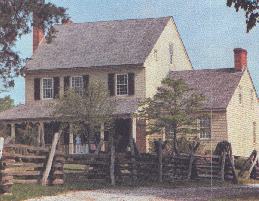 Agenda for 27 May 2020 Sully District Council Meeting
by Jeff Parnes
The Sully District Council of Citizen Associations will meet virtually at 7:00 p.m. on 27 May 2020 Due to the intensification of the coronavirus pandemic this meeting will be conducted online only! This meeting will be held using a webex meeting url. Meeting Information:

Time to renew your association's membership in the Sully District Council. Our membership application can now be submitted on line! Please complete it, and then print a copy to enclose with your check.

Has yours made plans to join us for 2020?

Sully District Council Tweets!

Follow us at @SullyDistrict!
For transportation and related issues, follow the Sully District Transportation Advisory Commissioner at @SullyTAC

The Sully District Council meeting topic:

Report from Richmond
We have invited the five State Senators and the five Delegates who represent Sully

State Senators

Janet Howell (32nd District) - Confirmed
Jennifer Boysko (33rd District) - Confirmed
Chap Petersen (34th District) -
David Marsden (37th District) - Confirmed
George Barker (39th District) -

House of Delegates

Kenneth Plum (36th District) -
Dave Bulova (37th District) - Confirmed
Dan Helmer (40th District) - Confirmed
Karie Delaney (67th District) - Confirmed
Ibraheem Samirah (86th District) -

The Joint Sully Land Use and Transportation Committee (JSDLU&TC) met on Monday, 18 May 2020.
At the meeting, the JSDLU&TC passed two resolutions.
The first, on the Stanley Martin Stonebrook Rezoning and Final Development Plan (RZ/FDP 2019-SU-005 & PCA 78-S-063-08), recommended that the subject rezoning not go forward. The text of the resolution was distributed as indicated in the posted document http://www.sullydistrict.org/resolutions/20200518_RZ-FDP2019-SU-005&PCA78-S-063-08_Stonebrook.pdf.
The second, summarizes the position taken on the updated Dulles Airport noise contour lines submitted to the county by the Metropolitan Washington Airports Authority (MWAA). The resolution urges the Fairfax County BOS to immediately amend the Fairfax County Comprehensive Plan to reflect the updated Dulles Airport noise contour lines that were communicated in the 18 April 2019 MWAA letter. The text of the resolution was distributed as indicated in the posted document http://www.sullydistrict.org/resolutions/20200518_MWAANoiseContours.pdf.
At the Board of Supervisors meeting of 14 April they considered which activities they would allow to go forward during these pandemic times.

The item is worded as "Adoption of an Emergency Uncodified Ordinance to Extend the Validity of Certain Development Approvals to Assure Continuity in Fairfax County Government During the Novel Coronavirus Disease 2019 (COVID-19) Emergency".
The Sully District Council. as did many other citizens groups, requested that they defer, as did many other local governments, all consideration of land use case until full and open citizen input could be solicited and given.
This letter was sent to the BOS stating our position.
Chairman McKay made a motion to adopt the emergency ordinance. The motion was seconded by Supervisor Foust. The motion carried by unanimous vote.
For more information on this matter see Supervisor Smith's Sully-E Newsletter dated 15 April
Sheila Dunheimer, President, Hunters Valley Association, reported that she was on a conference call with many citizens from across the County that had been involved in the drafting of a letter to the BOS on an Article/emergency ordinance letter.

One of the attendees indicated that Providence District LUC had met and voted to support this letter as well. There are members of the Sully District Council of Citizens Associations (SDCCA) that have individually endorsed this letter, however, I think it would have more impact if the SDCCA voted to support this letter and notify the PC & BOS of such a vote. Can this be added to tonight's agenda for discussion?
I move that the SDCCA vote to endorse a recent letter sent to the BOS, dated May 7, 2020, that was signed by representatives of 18 community associations and 74 individuals urging the Fairfax County Board of Supervisors to hold off on making decisions about land use during the pandemic when residents don't have a chance for meaningful engagement. As this letter stated, "It is our assessment that the guidelines the BoS has adopted are extremely broad and vague, and 'may exceed the limited authority granted to local governments under Virginia law to use special procedures during times of declared emergencies.'"
By voting to endorse this letter, the SDCCA agrees with those citizens and organizations arguing that "to say that citizens are adequately represented because they can access an alternative means of communication to voice their concerns at a BoS hearing, is to ignore the negative impact of the current lockdown on citizens' ability to coalesce over board matters that normally would be of shared concern."
To protect the health of passengers and operators and to slow the spread of COVID-19, Fairfax Connector patrons will be required to wear face coverings effective Monday, May 18, 2020, with a grace period through Monday, May 25, 2020. A face covering can be a homemade cloth mask, a scarf, bandana or other means of snug covering over the mouth and nose. More at https://www.fairfaxcounty.gov/connector/news/c15_20
Fairfax County Department of Transportation (FCDOT) is seeking public input on Fairfax Connector proposed service changes for Fall 2020. FCDOT normally conducts community input meetings on proposed changes, but because of current public gathering restrictions due to COVID-19, transit staff recorded the presentation and made it available for viewing. The public is encouraged to give feedback on the proposed changes via an online survey, email, mail and by phone.
For details and to view the presentation go to: https://www.fairfaxcounty.gov/connector/news/c16_20.

Virtual Meeting to Gather Input on Judicial Complex Master Plan:
As circumstances permit, next month's meetings will start at 7 PM either virtually or in the Sully District Governmental Center Front Meeting Room, 4900 Stonecroft Boulevard, Chantilly, VA, 20151, unless otherwise indicated.
The next Sully District Council meeting will be held on Wednesday, 24 June 2020 .

Topic: State of Sully presented by Sully District Supervisor Kathy Smith

Next month's Joint Sully Land Use and Transportation Committee is scheduled for Monday, 15 June 2020.

Tentative items for consideration:
Luck Stone
Boulevards at Westfields
Respectfully submitted,
Jeffrey M. Parnes
First Vice President
Sully District Council
---
Sully District Council Home Page
Sully District Council Minutes
Land Use & Transportation Committee Minutes
Data Area Transportation Association information
---
©SDCCA
http://www.SullyDistrict.org webmaster2020 @ sullydistrict.org

modified by Jeffrey M. Parnes