Sully District Council of Citizens Associations
P.O. Box 230042
Sully Station, VA 20120-0042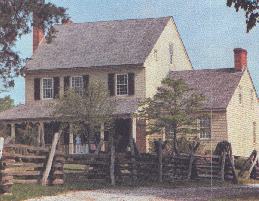 Agenda for 18 May 2020 Joint Sully District Land Use and Transportation Meeting
by Jeff Parnes
The Joint Sully District Land Use and Transportation Meeting will meet virtually at 7:00 p.m. on 18 May 2020 Due to the intensification of the coronavirus pandemic this meeting will be conducted online only! This meeting will be held using a WebEx meeting url. Meeting Information:

Time to renew your association's membership in the Sully District Council. Our membership application can now be submitted on line! Please complete it, and then print a copy to enclose with your check.

Has yours made plans to join us for 2020?

Sully District Council Tweets!

Follow us at @SullyDistrict!
For transportation and related issues, follow the Sully District Transportation Advisory Commissioner at @SullyTAC

The Sully District Council meeting is scheduled for 7:00, Wednesday, 27 May 2020.
Topic
Report from Richmond
We have invited the five State Senators and the five Delegates who represent Sully
In light of an amendment to the Code of Virginia, the county has provided us with a statement be to read when our land use committee meets with a prospective applicant for a rezoning or proffer condition amendment (PCA) for new residential development and/or new residential use in areas of the County that are not exempt from Virginia Code Section 15.2-2303.4. It is recommended that if our committee is meeting with more than one applicant to read this statement for each rezoning/PCA.
All times estimates are provided as a courtesy, presentations will start after the completion of the proceeding presentation, however long it takes. Recommend that presenters be ready at least 30 minutes prior to their scheduled time.
Prospective presenters are requested to register on the Land Use and Transportation Committee Presentation Registration Form as a condition of their presentation.
Proponent: Andrew A. Painter, Walsh, Colucci, Lubeley & Walsh, P.C.
Proposal: The Applicant is seeking a rezoning to the Planned Development Housing 16 (PDU-16) zoning district to permit the construction of 134 residential dwelling units, containing up to 120 two-over-two stacked townhomes, and 14 townhomes. The density of the proposed project is 11.13 dwelling units per acre. The proposed community will be located at the northeast corner of the intersection of Westfields Boulevard and Newbrook Drive, south of an existing pond, and opposite of The Field at Commonwealth Shopping Center. The Applicant will provide nine Affordable Dwelling Units (ADUs) and seven Workforce Dwelling Units (WDUs). The Applicant is providing an approximately 95,500-square foot publicly-accessible terraced park and green corridor adjacent to Westfields Boulevard overlooking the pond. The terrace will be stepped/benched with hardscaping elements to provide a passive amphitheater-style park for the proposed community and Westfields at-large. This site will take advantage of the pond's visual elements and provide a softer visual identity to pedestrians and vehicles along Westfields Boulevard. An approximately 6,700-square foot community courtyard is proposed to be constructed between two stacked townhome rows, which will provide a physical connection for residents to the terraced park and green corridor to the north. This courtyard will extend south to provide an approximately 1,900-square foot bicycle amenity station open space which will be framed by stacked townhomes, and will provide a visual connection to Newbrook Drive and the existing Newbrook Drive trail. An approximately 5,900-square foot pocket park will serve as a focal point between the stacked townhomes and rear-load townhomes on the eastern end of the community, and will include playground equipment, trash bins, and seating.
Location: 14224 & 14226 Newbrook Drive, Chantilly, VA 20151, Tax Map #44-1 ((8)) 05 & 06

Exempt: Is
Read Statement: Not Applicable

Please see this web link to view/download the application: http://ldsnet.fairfaxcounty.gov/ldsnet/ldsdwf/4661875.PDF
There have been some changes since this was first brought for possible consideration by the Committee in December. An illustrative of the proposed development is attached.
Michael Cooper, MWAA indicates the Airport position on this matter is clear and has been communicated to the Applicant.

The Federal Aviation Administration (FAA) prohibits new residential within the 65 LdN. Most all of the proposed new residential at Stonebrook is certainly located within Dulles' updated 65 LdN contour.
Please see the 2nd enclosed .pdf file with the 65 Ldn slide I provided to Mr. Andrew Painter of Walsh Colucci. The "green line" surrounding Stonebrook depicts the 65 Ldn updated contour.
That said, land use is a local government decision. I am available via cell (571) 239-0721 if anyone wishes to discuss this material (as currently, I am teleworking in accordance with state-issued COVID-19 recommendations).

Sheila Dunheimer, President, Hunters Valley Association asked to display this attached slide during the Stanley Homes Q&A tonight? First of all, this residential project should NOT be approved...beyond that it should be noted for any future projects that this project ignored the RPA delineation line...and that should NOT be allowed to happen.
A webinar entitled Moving Northern VA Forward - Community Conversation on Transportation was held on 27 April 2020
Here are links to the recordings and information from the webinar

Program Agenda (with recording times)
Presentations (PDF):
Please contact any of the presenters for more information or to learn how you can get involved with advocacy work in your local community. Click here for contact information. A warm thank you to everyone who helped make this event possible.
Presented by Heather Ambrose, Fairfax County MS4 Program Cordinator, DPWES-Stormwater Planning Division
Snuggle up in the comfort of your own home, with your breakfast and beverage of choice while joining us online to hear from Heather Ambrose, MS4 Program Coordinator with Fairfax County DPWES-Stormwater Planning Division. MS4 stands for Municipal Separate Storm Sewer System. Learn what this means and how this program connects many departments throughout the county to work together to limit the county's contributions to water pollution, while also monitoring the health of our waterways.
Join through Webex:

Saturday, May 9, 2020 9:00 am | (UTC-04:00) Eastern Time (US & Canada)
Meeting number: 290 723 667
Password: JeVgu7uJb37 (53848785 from phones and video systems)

Join by phone

+1-408-418-9388 United States Toll
+1-408-418-9388 United States Toll
Access code: 290 723 667

If you have environmental stewardship events that you would like to promote, please send them to Laura.grape@fairfaxcounty.gov and she will share them during the webinar. Face-to-face interaction and networking are two things that make our Green Breakfasts so special. We miss seeing you all and look forward to a time soon when it is safe for all of us to gather again.
Free event. No prior registration required. If you have any questions, please contact the Northern Virginia Soil and Water at conservationdistrict@fairfaxcounty.gov.

Want to have a say in the future of transportation in the region? Comment on the candidate projects during the public comment period, occurring now through 11:59 p.m. May 24, 2020

Here's your chance! The Northern Virginia Transportation Authority continues to seek public input on a list of 41 candidate transportation projects submitted by 13 jurisdictions and agencies across Northern Virginia for regional funding consideration, as part of the Six Year Program Update. The projects being evaluated cover multiple modes of transportation, including roadways, transit and pedestrian/bicycle facilities.
The public can learn more about, and comment on, the candidate projects during the public comment period, occurring now through 11:59 p.m. May 24, 2020. The project list, individual project description forms, maps and detailed analyses are available at

www.thenovaauthority.org/fy2024-2025-six-year-program-update

.
They're holding a Public Hearing on the Six Year Program at 7:00 p.m. on May 14, 2020 at NVTA's offices:

3040 Williams Drive, Suite 200, Fairfax, VA 22031

. While citizens can come to the Authority's offices to provide testimony in person, they strongly encourage the submission of comments online, via postal service, or in real-time via telephone during the Public Hearing (details below). Out of an abundance of safety precautions due to COVID-19, there will be no Open House prior to the Public Hearing this year. Please take a look at our

FAQs

which we hope address many of your questions.
Again, due to COVID-19 precautions and compliance with Governor Northam's Stay at Home Order, Northern Virginia residents are strongly encouraged to provide comments from the safety of their own homes.