Sully District Council of Citizens Associations
P.O. Box 230042
Sully Station, VA 20120-0042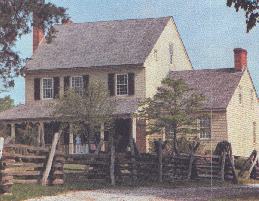 Agenda for 24 June 2020 Sully District Council Meeting
by Jeff Parnes
The Sully District Council of Citizen Associations will meet virtually at 7:00 p.m. on 24 June 2020 Due to the intensification of the coronavirus pandemic this meeting will be conducted online only! This meeting will be held using a webex meeting url. Meeting Information:

Time to renew your association's membership in the Sully District Council. Our membership application can now be submitted on line! Please complete it, and then print a copy to enclose with your check.

Has yours made plans to join us for 2020?
Follow us at @SullyDistrict!
For transportation and related issues, follow the Sully District Transportation Advisory Commissioner at @SullyTAC
The Sully District Council meeting topic:
State of Sully
We have have the pleasure of hosting Sully Supervisor Kathy Smith as she delivers her State of Sully presentation
The Joint Sully Land Use and Transportation Committee (JSDLU&TC) met on Monday, 15 June 2020.
Sully Supervisor Kathy Smith appointed David Skiles as the Sully District Fairfax County Transportation Advisory Commissioner effective 1 July 2020 filling the position the current Commisioner, Jeffrey Parnes, has held since appointed by Michael Frey in September 2003. His appointment is for two years. The purpose of the TAC is to advise the Board of Supervisors and provide information and comments on major transportation issues faced by the county.
Mr. Skiles is a Sully District resident and is currently the Government Relations Manager for The Vectre Corporation. He is currently a member of The Northern Virginia Chamber of Commerce, the county's Airports Advisory Committee, and The Board of the Library of Virginia. Mr. Skiles received a BA in Government & International Politics from George Mason University.
We hope he will able to join us at the JSDLU&TC meetings.
The Metropolitan Washington Council of Governments National Capital Region Transportation Planning Board held a Regional Curbside Management Online Forum. If you're interested in the forum, the presentations as well as a recording of the webinar are posted to here.
Fall 2020 Bond Referenda for Transportation, Parks and Park Facilities, Libraries, and Community Health and Human Services Facilities totaling $441 million

Transportation bond referendum to pay for the County's share of the Washington Metropolitan Area Transit Authority (WMATA) Capital Improvement Program
Parks and Park Facilities, Libraries, and the Community Health and Human Services Facilities bond referenda would be used for capital improvements and replacement of existing County facilities associated with Parks and Park Facilities, Libraries, and Community Health and Human Services Facilities.
Luck Stone Corporation

Their Community Resource Page is now available! This webpage has been developed to function as a single source of the most up to date information regarding their Special Permit Application for the benefit of their neighbors and community members. They urge you to visit the site, learn more about Luck Stone, and read through the FAQ section of the Resource Page. You will likely find that several of your questions about our site restoration efforts are answered in this section. This web page will be updated as more information becomes finalized by our project team and available for release.
They look forward to having you attend their webinar presentation on June 25 at 7pm. Here is the link to the community webinar and instructions for joining and how to ask questions during the event are available here. Webinar Link:
As circumstances permit, next month's meetings will start at 7 PM either virtually or in the Sully District Governmental Center Front Meeting Room, 4900 Stonecroft Boulevard, Chantilly, VA, 20151, unless otherwise indicated.
The next Sully District Council meeting will be held on Wednesday, 23 September 2020 . There are no SDC membership meetings during July and August.

Topic: TBD — Tentatively - Congressional Candidates Night with the League of Woman Voters, Fairfax Area

Next month's Joint Sully Land Use and Transportation Committee is scheduled for Monday, 20 July 2020.

Tentative items for consideration:
14834 Murdock Street for rezoning of both parcels to the I-5 District to develop an office building and associated parking. The office will be part of a landscape contractor's material storage yard. The site will also include uses accessory to the storage yard such as landscape vehicle storage and a maintenance building.
Respectfully submitted,
Jeffrey M. Parnes
First Vice President
Sully District Council
---
Sully District Council Home Page
Sully District Council Minutes
Land Use & Transportation Committee Minutes
Data Area Transportation Association information
---
©SDCCA
http://www.SullyDistrict.org webmaster2020 @ sullydistrict.org

modified by Jeffrey M. Parnes