Sully District Council of Citizens Associations
P.O. Box 230042
Sully Station, VA 20120-0042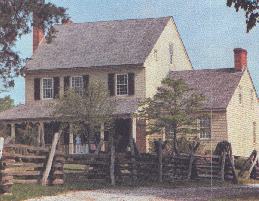 Agenda for 15 June 2020 Joint Sully District Land Use and Transportation Committee (JSDLU&TC) Meeting
by Jeff Parnes
The Joint Sully District Land Use and Transportation Meeting will meet virtually at 7:00 p.m. on 15 June 2020 Due to the intensification of the coronavirus pandemic this meeting will be conducted online only! This meeting will be held using a WebEx meeting url. Meeting Information:

Time to renew your association's membership in the Sully District Council. Our membership application can now be submitted on line! Please complete it, and then print a copy to enclose with your check.

Has yours made plans to join us for 2020?
Follow us at @SullyDistrict!
For transportation and related issues, follow the Sully District Transportation Advisory Commissioner at @SullyTAC
The Sully District Council Secretary, Jim Neighbors, has updated the JSDLU&TC Land Use Matrix.
The Sully District Council meeting is scheduled for 7:00, Wednesday, 24 June 2020.
Topic: State of Sully
Presented by Sully District Supervisor Kathy Smith
In light of an amendment to the Code of Virginia, the county has provided us with a statement be to read when our land use committee meets with a prospective applicant for a rezoning or proffer condition amendment (PCA) for new residential development and/or new residential use in areas of the County that are not exempt from Virginia Code Section 15.2-2303.4. It is recommended that if our committee is meeting with more than one applicant to read this statement for each rezoning/PCA.
All times estimates are provided as a courtesy, presentations will start after the completion of the proceeding presentation, however long it takes. Recommend that presenters be ready at least 30 minutes prior to their scheduled time.
Prospective presenters are requested to register on the Land Use and Transportation Committee Presentation Registration Form as a condition of their presentation.
Proponent: David R. Gill, Wire Gill LLP.
Proposal: This is Land Unit J proposal in Westfields to rezone an undeveloped 22 acre parcel from I-4 to PDH with a 128 unit apartment building, 120 "2 over 2" units, and 75 townhomes. This has been endorsed by the WBOA and will provide critical open space and trail connections, both to Poplar Tree and the park areas. The primary access is Park Meadow Drive.
Location: Northeast Quadrant of Route 28 and new Poplar Tree Overpass.

Exempt: Is
Read Statement: Not Applicable

Please see this web link to view/download the presentation: http://www.sullydistrict.org/lut/sdclut_202006_BoulevardsatWestfields.pdf
Sheila Dunheimer, President, Hunters Valley Association reports:

The Boulevards' application is scheduled for a PC Hearing 7/15/20. The Staff Report has NOT been released yet — scheduled for 6/30. She had reached out to Michael Cooper from MWAA, in preparation for tonight's Boulevards presentation, since the developer is claiming that this project is outside the airport noise contour lines. Attached are copies of MWAA's review of this application — sent 4/30/20 to Kelly Atkinson — clearly outlining that this project is squarely in MWAA's CURRENT 60 DNL contour, and would be directly adjacent to the CURRENT 65 DNL line.
Hopefully, following receipt of the now-public Johnson Aviation Report that validates MWAA's CURRENT Noise Contour Line Map, the BOS will act expeditiously with regards to our 5/27/20 recommendation to "immediately amend the Fairfax County Comprehensive Plan to reflect the updated Dulles Airport noise contour lines that were communicated in the 18 April 2019 MWAA letter." SDC voted to NOT RECOMMEND FOR APPROVAL the Elm Street application and the Stanley Martin Stonebrook application. The Boulevards at Westfields should receive a similar vote from this body. The Elm Street approval should NOT be considered as a precedent, since invalid parameters were utilized to recommend/vote on its approval.
MWAA sent DPD digital data 6/21/19, so Staff has had the ability for over a year to do accurate GIS modeling for all land use projects/applications, along with specific analysis that MWAA has provided on a case by case basis. Last year Loudoun County's BOS finished a review of all their "Place Types" and this year they are revising their Comp Plan and formally updating their zoning — acting with forethought in particular to avoid the new MWAA 65+ contours. Loudoun County has already demonstrated utilization of MWAA's CURRENT (2019) Noise Contour Line Map. Therefore, all of the conditions listed in the BOS's 5/7/19 Follow-On Directive to further analyze and validate MWAA's CURRENT (2019) Noise Contour Line Map have been met. Hopefully everything will be discussed fully (without further delays) at the upcoming July 21, 2020 Land Use Committee meeting, with a recommendation for the BOS to vote to adopt MWAA's CURRENT (2019) map at their next scheduled meeting, which is set for 7/28/20.
Until then, in light of the Johnson Report's conclusions validating the accuracy of MWAA's CURRENT (2019) Noise Contour Line Map, and continuing misrepresentations made about various development projects' actual location in CURRENT noise contour lines, I would like to propose the SDC vote on the following recommendations for the BOS at tonight's meeting:
Follow-on Recommendations to SDC's 5/27/20 Recommendation to the BOS:

No Final Staff Reports should be issued, nor hearings (PC or BOS) scheduled for any new residential construction application(s) that lie within the CURRENT (2019) MWAA Noise Contour Lines, until MWAA's CURRENT (2019) Noise Contour Line Map has been adopted by the BOS, and actions taken to amend the Comprehensive Plan so that it accurately reflects the most current, best available information available.
Justification:

The consultant hired by Fairfax County (Johnson Aviation) stated in their 3/15/20 report to the BOS that they found NO ISSUES with the assumptions and methods used by MWAA in the FAA computer model to produce their CURRENT MWAA Noise Contour Map for Dulles Intl. Airport.
Fairfax County's Plan states that the Airport Noise Impact Overlay District (ANOID) boundaries are "based on the noise contour maps provided by the Metropolitan Washington Airports Authority (MWAA)...These contours represent the latest, best available and most appropriate noise impact assessment contours for land use planning purposes...and will provide for the highest level of protection of the public health, safety and welfare based upon the MOST CURRENT, BEST AVAILABLE INFORMATION.
ZO Part 4, 7-401, Airport Noise Impact Overlay District (ANOID) states "It is the intent of this overlay district to regulate land uses within designated existing OR PROJECTED airport noise impact areas to require noise mitigation to counter the adverse impacts of aircraft noise for those noise sensitive uses that are established in the impacted area.
"Plan guidance does NOT RECOMMEND such (new residential) development in areas with projected aircraft noise exposures EXCEEDING DNL 60 dBA". This is a critical Plan directive for FC decision makers that should be based on the MOST CURRENT, BEST AVAILABLE INFORMATION.

SDC requests that Fairfax County amend its current practice of advising the Metropolitan Washington Airports Authority (MWAA) only whenever a site plan proposal for new residential is within 3,000 feet of Dulles' airport property and, going forward, that Fairfax County staff routinely advise MWAA whenever any new residential, new school, daycare or elder care development is being considered or proposed for Fairfax County for locations within the existing Fairfax Airport Noise Overlay District or within the updated, 60 DNL and greater airport-aircraft noise exposure contours for Dulles International Airport as provided by MWAA to Fairfax County in 2019.
Proponent: Robert Brant,Walsh Colucci Lubeley & Walsh, PC.
Proposal: The Applicant is requesting a rezoning of the approximately 9.4 acre property from the I-3 District to the I-4 District to construct an industrial building that will be occupied by one or more uses permitted in the I-4 District. The building will include a maximum of 144,296 square feet, which results in a floor area ratio (FAR) of .35. The proposal is consistent with the Comprehensive Plan's recommendations for Land Unit F-1 of the Dulles Suburban Center, which is planned for industrial uses at an intensity of up to .35 FAR. The proposal is also compatible with the character of the surrounding area, which is industrially zoned and developed predominantly with existing industrial uses. Access to the property will be provided from Thompson Road, which is currently unimproved. However, with this proposal, the Applicant will be constructing road improvements to the entirety of Thompson Road from Stonecroft Boulevard to Barney Road at the western edge of the Subject Property, resulting in a significant improvement to the transportation network in the area. The Applicant's proposal is consistent with the use and intensity recommendations of the Comprehensive Plan, is compatible with the character of the surrounding area, and will advance County objectives by contributing to the supply of industrial space and meeting an increasing market demand for industrial users.
Location: 3700 and 3720 Glorus Road Chantilly, VA 20151. Tax Map Numbers: 33-2 ((2)) 10A and 10B

Exempt: Is
Read Statement: Not Applicable

This is a request to rezone from I-3 to I-4 one of the industrial parcels, 5.18 acres, in the area north of 50 off Stonecroft Blvd south of the airport, for an industrial building. It is in the ANIOD and in the 70+ even under the old map, but an industrial use. Kelly Atkinson will be staff coordinator.
This presentation is for information only. The Planning Commission hearing is tentatively scheduled for 12 November 2020, so it will be presented to the Committee at least one more time in advance of that hearing.
Please see this web link to view/download the presentation: http://www.sullydistrict.org/lut/sdclut_202006_MatanGlorusRoad.pdf
Proponent: Andrew Painter, Walsh Colucci Lubeley & Walsh, PC.
Proposal: Special Permit Amendment (SPA) application
Location: The Property is zoned to the R-C, NR, and WS zoning districts and is located on both the north and south sides of Lee Highway (Route 29), and generally east of Bull Run Post Office Road (Route 621), in the Centreville area of the Sully Magisterial District. The Property is surrounded primarily by residential land zoned R-C to the north, east and south, and by industrial land zoned I-6 to the west.

Exempt: Is Not
Read Statement: Yes

Luck Stone Corporation has filed a special permit amendment application to request:

One five-year renewal of the 2008 SPA, with minor modifications to the development conditions and the 2008 SPA Plat, along with permission to seek an additional one-time five-year administrative extension pursuant to Section 8-104 (4) of the Zoning Ordinance. No changes are proposed to the Property or the operation of the quarry.
Implementation of a detailed County-approved Reclamation Plan, which is currently under review by staff and the County's third-party consultant. The Reclamation Plan is intended to govern all aspects of the proposed reclamation effort including the classification of material to be placed, the source of said material, screening, sampling, and testing protocols, material placement and compaction, site access and maintenance, groundwater monitoring protocols, inspection of fill generation sites, reporting procedures, chain of custody protocols, grading plans, soil and chemical testing requirements, soil submittal and approval processes, record keeping, and more. Because the South Pit will continue operating for the foreseeable future, it is Luck Stone's intention to amend the Reclamation Plan as necessary prior to beginning reclamation efforts in the South Pit.
Luck Stone Corporation

On behalf of Luck Stone Corporation, the operator of the stone quarry located along Route 29 in western Centreville, we are providing an update the company's special permit request.
Originally submitted in June 2018, the application included a request to wind down quarrying activities in the North Pit (which is located on the north side of Route 29) within the next five years, and commence restoration efforts.
As required by the Virginia Department of Mines, Minerals, and Energy, such restoration work would include filling and revegetating the quarry pit and ultimately result in a closure of the North Pit's mining operations.
Following our October 17, 2018 community meeting, we thought it appropriate to request a deferral of our public hearing date in order to allow sufficient time to engage the appropriate consultants and prepare a detailed Reclamation Plan.
We have taken these steps. The Reclamation Plan, as currently drafted, would govern the removal of equipment, aggregate stockpiles, and structures, and restore the quarry with clean dirt (tested reclamation fill material). The Reclamation Plan would also require rigorous environmental testing and protocols, smoothing of the edges of the quarry rim for safety purposes, maintaining the fence around the quarry perimeter, revegetating the site, and creating a lake.
We submitted the draft Reclamation Plan to Fairfax County staff in July 2019. Since that time, the County has engaged its own third-party consultant, Arcadis, to provide an independent review/critique of the draft Reclamation Plan. We recently received Arcadis' feedback and are working towards fully satisfying Arcadis' comments, concerns, and recommendations.
At this juncture, we would like to inform you of the following:

We will convene a community forum on Thursday, June 25th at 7:00 p.m. to provide information on the Reclamation Plan's details and answer any questions. Please add this date to your calendar if you are interested in attending. This forum will be held virtually/on-line (due to Covid-related issues), and we will circulate log-on/dial-in details in a subsequent email.
We are developing a Community Resource Page (website) which will include details on the Application and answers to critical questions. We will provide that information via a separate email once the website is "live."
As you may imagine, the closure and restoration of a quarry is a complex process which can take several years, if not decades. Luck Stone prides itself on its environmental and safety track record, and it is our earnest hope to restore the North Pit in a way that provides adequate protocols to ensure environmental protection.
We look forward to working with you on this. Please feel free to forward this message to anyone who may be interested in learning more. In the meantime, should you have any questions, please feel free to reach out to us directly by means of this dedicated email account: FairfaxRenewal@luckstone.com.
As circumstances permit, next month's meetings will start at 7 PM either virtually or in the Sully District Governmental Center Front Meeting Room, 4900 Stonecroft Boulevard, Chantilly, VA, 20151, unless otherwise indicated.
The next Sully District Council meeting will be held on Wednesday, 23 September 2020 . There are no SDC membership meetings during July and August

Topic: TBD — Tentatively - Congressional Candidates Night with the League of Woman Voters, Fairfax Area

Next month's Joint Sully Land Use and Transportation Committee is scheduled for Monday, 20 July 2020.
At this time no cases are scheduled
Respectfully submitted,
Jeffrey M. Parnes
First Vice President
Sully District Council
---
Sully District Council Home Page
Sully District Council Minutes
Land Use & Transportation Committee Minutes
Data Area Transportation Association information
---
(C)SDC
http://www.SullyDistrict.org webmaster2019 @ sullydistrict.org

modified by Jeffrey M. Parnes