Sully District Council of Citizens Associations
P.O. Box 230042
Sully Station, VA 20120-0042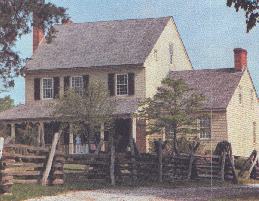 Agenda for 21 May 2018 Joint Sully District Land Use and Transportation Meeting
by Jeff Parnes
The Sully District Joint Land Use and Transportation Committee will not meet in May - there are no items to be considered

Time to renew your association's membership in the Sully District Council. Our membership application can now be submitted on line! Please complete it, and then print a copy to enclose with your check.

The 3 April Sully District Joint Land Use and Transportation Committee minutes are posted online
Follow us at @SullyDistrict!
For transportation and related issues, follow the Sully District Transportation Advisory Commissioner at @SullyTAC
This month's SDC Membership Meeting was scheduled for 23 May 2018 will be postponed due the convening of the state Legislation to handle its outstanding budget issues.
We had planned to have the Annual Report from Richmond with all ten state legislators invited, but they will be meeting in Richmond. We are exploring whether the meeting can be held on 30 May or postponed to early June
The minimum rear yard coverage amendment arose in response to issues regularly occurring with respect to accessory structures and uses situated in the minimum required rear yard. Under the pre-existing standards in the current Zoning Ordinance, accessory structures and uses are capped at 30 percent of the minimum required rear yard on a by-right basis. To move beyond existing caps, an applicant would have to seek a variance in a standard residential district or a final development plan amendment (FDPA) in a planned district. This ordinance enables a by-right increase in the percentage cap for allowable rear-yard coverage and would have introduced a less stringent application option (via a special permit) in place of the conventional district Variance process. For more information and to see modifications proposed by the Planning Commission click here. The amendment was recommended for approval, with modifications, by the Planning Commission on May 3, 2018.

The Short-Term Lodging (STL) Zoning Ordinance Amendment arose as a result of the 2017 passage of Virginia Code § 15.2-983 by the General Assembly and the increasing popularity of platforms like Airbnb and VRBO. The proposed amendment would allow limited STL operations in the interest of balancing community protection and the desire, by some community members, to operate STLs from their homes/residential properties. For more information, including the envisioned language of the amendment, please see the associated staff report here. The Planning Commission voted to recommend deferral at a public hearing on May 3, 2018.

Public Hearing on Plan Amendment 2013-III-DS1 (Dulles Suburban Center Study)
Located in Western Fairfax County, Adjacent to the Eastern and Southern Boundaries of the Washington Dulles International Airport and East of Loudoun County (Sully and Dranesville Districts)

Supervisor Kathy Smith made a motion to:

Adopt the Planning Commission Alternative for Plan Amendment 2013-III-DS1.
Direct staff to evaluate a Comprehensive Plan amendment for Land Unit J of the Dulles Suburban Center. The Plan amendment should consider the addition of new land uses generally within the current overall baseline intensity of .50 FAR.
Direct staff to evaluate a Comprehensive Plan amendment to extend the boundary of the Dulles Suburban Center to create a new land unit that includes the Sully Station shopping center.

Supervisor McKay seconded the motion. The motion carried by unanimous vote.
Current events at the Steven F. Udvar-Hazy Center

The 2018 Paving Map is now available online. The map shows which VDOT maintained roads are going to be resurfaced this year and when. The map includes details about the resurfacing including: treatment type, location, and contact information. The map is updated every Monday.
Pavement Treatment Types:

Treatments are chosen based on a variety of factors, including the current pavement condition, the ride quality, and the volume of traffic a road carries. Roads slated for surfacing will receive one of the following treatments:

Slurry -

A type of pavement sealant that consists of liquid asphalt, cement, lime, fine aggregates and water. It is applied as a thin layer over the existing surface.
In order to give the new surface time to harden, drivers are shifted to other travel lanes or encouraged to use an alternate route for several hours.

Latex -

This material is similar to slurry seal, although it is more durable and typically used on higher-volume routes.

Asphalt Paving (Plant Mix) -

Tar and gravel covered in a fine grade of stone to reduce the likelihood of pieces of gravel from being thrown from under car tires.
Residents can typically use the road soon after the last application of gravel is applied.

Learn more about paving treatments and how they are selected.
Community gardens, farmers markets, craft manufacturing, signs, assisted living communities, and short-term rentals, like Airbnb--these are some of the topics where Fairfax County is considering changes to its zoning rules.
Come to one of three open houses in May and June where you can learn more about how these proposed zoning changes may affect you and your neighborhood. They will take place at 7:00 p.m. in the cafeteria of these schools
At the open house, you will be able to:

Hear short presentations on proposed zoning changes

Learn how zoning affects land use and development

Talk one-on-one with staff

Ask questions about zoning issues
Next month's meetings will start at 7 PM in the Sully District Governmental Center Front Meeting Room, 4900 Stonecroft Boulevard, Chantilly, VA, 20151.