Sully District Council of Citizens Associations
P.O. Box 230042
Sully Station, VA 20120-0042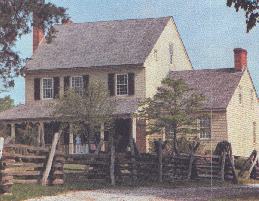 Agenda for 16 July 2018 Joint Sully District Land Use and Transportation Meeting
by Jeff Parnes
The Sully District Joint Land Use and Transportation Committee will meet at 7:00 p.m. on 16 July 2018 in the Sully District Governmental Center Rear Meeting Room, 4900 Stonecroft Boulevard, Chantilly, VA, 20151. This meeting conducted with participation by members of both the Land Use and Transportation committees of the SDCCA and WFCCA. The meeting will be canceled if Fairfax County Schools or after school activities are canceled due to adverse weather the day of the meeting.

Time to renew your association's membership in the Sully District Council. Our membership application can now be submitted on line! Please complete it, and then print a copy to enclose with your check.
Follow us at @SullyDistrict!
For transportation and related issues, follow the Sully District Transportation Advisory Commissioner at @SullyTAC
In light of an amendment to the Code of Virginia, the county has provided us with a statement be to read when our land use committee meets with a prospective applicant for a rezoning or proffer condition amendment (PCA) for new residential development and/or new residential use in areas of the County that are not exempt from Virginia Code Section 15.2-2303.4. It is recommended that if our committee is meeting with more than one applicant to read this statement for each rezoning/PCA.
All times estimates are provided as a courtesy, presentations will start after the completion of the proceeding presentation, however long it takes. Recommend that presenters be ready at least 30 minutes prior to their scheduled time.
Prospective presenters are requested to register on the Land Use and Transportation Committee Presentation Registration Form as a condition of their presentation.
Proponent: Andrew A. Painter, Walsh Colucci (agent for K. Hovnanian Homes at Pender Oaks, LLC)
Proposal: Planned Development Housing – 12 (PDH-12) zoning district to permit the construction of 219 residential dwelling units
Location: 3901 Fair Ridge Drive, Fairfax, Virginia 22033 (Tax Map #46-3 ((1)) 15A1 & 15C).
Details: The Applicant is seeking a rezoning to the Planned Development Housing – 12 ("PDH-12") zoning district to permit the construction of 219 residential dwelling units, containing up to 91 townhomes, 56 two-over-two stacked townhomes, and 72 multifamily condominium flats. The density of the proposed project is 12.12 dwelling units per acre. The proposed community will be located behind the existing Pender Shopping Center and will provide a transition from the Fair Oaks Estates community to the north and the Alder Woods community to the west. Substantial buffering and tree save areas are provided on the property's northern and western boundaries. The scale and architectural treatment of proposed residential units will provide a high-quality logical and complementary transition to the commercial uses in the adjacent Pender Shopping Center. The Applicant will provide 19 Affordable Dwelling Units ("ADUs") and eight Workforce Dwelling Units ("WDUs"). An approximately 17,400-s.f. courtyard will serve as a focal point between the Multifamily Buildings and will include landscaping and hardscape elements, bench seating, and areas for small group social gatherings. A central green is also proposed which will include a tot lot, swimming pool and bathhouse, and open play lawn. These activity nodes will include a variety of seating opportunities ranging from unique and fun urban furniture, to playground equipment, and fitness station uses to expand exercise options. They will be linked with the existing shopping center and proposed residential buildings via a coordinated pathway system.
The two parcels of record comprise approximately 18.07 acres in aggregate located on the north side of Lee-Jackson Memorial Highway (Route 50), and west of Fair Ridge Drive (Route 7960), directly north of the Pender Shopping Center.