Sully District Council of Citizens Associations
P.O. Box 230042
Sully Station, VA 20120-0042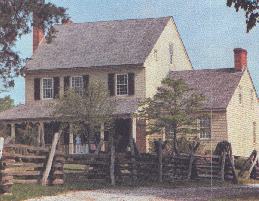 Agenda for 21 October 2019 Joint Sully District Land Use and Transportation Meeting
by Jeff Parnes
The Sully District Joint Land Use and Transportation Committee met at 7:00 p.m. on 21 October 2019 in the Chantilly Highlands Community Center, 3225 Kinross Cir, Oak Hill, VA 20171. This meeting is conducted with participation by members of both the Land Use and Transportation committees of the SDCCA and WFCCA. The meeting will be canceled if Fairfax County Schools or after school activities are canceled due to adverse weather the day of the meeting.


Time to renew your association's membership in the Sully District Council. Our membership application can now be submitted on line! Please complete it, and then print a copy to enclose with your check.
Has yours made plans to join us for 2019?


The 16 September Sully District Joint Land Use and Transportation Committee minutes are posted online


Follow us at @SullyDistrict!
For transportation and related issues, follow the Sully District Transportation Advisory Commissioner at @SullyTAC
The Next Sully District Council Membership Meeting is scheduled for 23 October 2019
Topic: We're sponsoring with the League of Woman Voters of the Fairfax Area a Sully Legislative Candidates night — Candidates for the five Senate and five House of Delegate districts within Sully have been invited to speak and answer questions

House of Delegates:

36th District
37th District
40th District
67th District
86th District

Senate:

32nd District
33rd District
34th District
37th District
39th District
In light of an amendment to the Code of Virginia, the county has provided us with a statement be to read when our land use committee meets with a prospective applicant for a rezoning or proffer condition amendment (PCA) for new residential development and/or new residential use in areas of the County that are not exempt from Virginia Code Section 15.2-2303.4. It is recommended that if our committee is meeting with more than one applicant to read this statement for each rezoning/PCA.
All times estimates are provided as a courtesy, presentations will start after the completion of the proceeding presentation, however long it takes. Recommend that presenters be ready at least 30 minutes prior to their scheduled time.
Prospective presenters are requested to register on the Land Use and Transportation Committee Presentation Registration Form as a condition of their presentation.
Proponent: Andrew Painter, Walsh Colucci
Proposal: Comprehensive Sign Plan (CSP 2018-SU-008) and Comprehensive Sign Plan Amendment (CSPA 83-C-021-02) to accompany the recently-approved K. Hovnanian at Pender Oaks
Location: The property contains two parcels of record comprising approximately 18.06 acres in aggregate located on the north side of Lee-Jackson Memorial Highway (Route 50), and west of Fair Ridge Drive (Route 7960), directly north of the Pender Shopping Center.
From the On-line Land Use and Transportation Committee Presentation Registration Form:

Exempt: Is
Statement Acknowledged: Not Applicable
Proposal Details: The applicant, K. Hovnanian Homes at Pender Oaks, LLC, is requesting a Comprehensive Sign Plan (CSP 2018-SU-008) and Comprehensive Sign Plan Amendment (CSPA 83-C-021-02) to accompany the recently-approved K. Hovnanian at Pender Oaks project. The Pender Oaks residential rezoning was approved by the Board of Supervisors on October 16, 2018 via PCA 2009-SU-020-3 and RZ/FDP 2018-SU-008.
The site is subject to an existing Comprehensive Sign Plan Amendment (CSPA 83-C-021), which was approved in 2009. This CSP and CSPA request seeks to modify the prior CSPA to add multiple signs throughout the Pender Property for purposes of the residential project identification, wayfinding, building identification, project banners, tenant identification, and temporary signage.
Current events at the Steven F. Udvar-Hazy Center

If you own property that is near a stream, it may be part of a network of preservation areas known as Chesapeake Bay Resource Protection Areas or RPAs. RPAs have been established around coastal areas and tributaries in Virginia to protect water quality in the Chesapeake Bay.
What does this mean for property owners? You may be restricted from land disturbance activities including tree or shrub removal or adding new landscaping. Situations do arise where vegetation needs to be removed from a protected RPA, usually when a tree becomes a hazard to private property or the general public. When this is the case, the property owner must request a waiver from the Department of Land Development Services (LDS) and fill out a vegetation removal application prior to any disturbance.
To determine if part of all of your property is within an RPA, contact the Urban Forest Management Division at 703-324-1770, TTY 711, or explore Fairfax County's new mapping application, Jade.
To read the full article, click here.
Attend a Meeting Near You: The Commonwealth Transportation Board (CTB) invites the public to share feedback on transportation initiatives

The Commonwealth Transportation Board (CTB) invites the public to share feedback on transportation initiatives at nine meetings across Virginia this fall. Representatives from the Office of Intermodal Planning and Investment (OIPI), the Virginia Department of Transportation (VDOT) and the Department of Rail and Public Transportation (DRPT) will highlight transportation programs, discuss ideas and answer questions about the Commonwealth's multimodal transportation network.
Participation is welcome by attending public meetings or submitting comments online, by email, or by mail.
The public will have an opportunity to learn and share feedback about:

Adjustments to the statewide project prioritization process, known as SMART SCALE, which allocates limited funding to the most critical transportation needs.
Virginia's Statewide Transportation Improvement Program, which identifies transportation projects that will utilize federal transportation funding or require approval from federal partners.
A draft Mid-term Transportation Needs assessment for VTrans, Virginia's statewide, multimodal transportation plan that outlines a vision and goals for transportation in the Commonwealth. The plan will identify transportation investment priorities and guides transportation agencies' strategies and programs.
Adjustments to Virginia's Highway Safety Improvement Program, which aims to link infrastructure improvements across highway travel modes to performance outcomes outlined in Virginia's Strategic Highway Safety Plan.

Comments will be accepted informally at the meeting and may also be submitted in writing or online.
The Northern Virginia meeting will be held on Tuesday, Oct. 22, 2019, at the Northern Virginia District Office, Potomac Conference Room, 4975 Alliance Drive Fairfax, VA 22030, starting at 6 p.m.

Fairfax Connector Reston-Herndon Bus Service Review: Second Round of Community Input Opportunities Set for October and November

Fairfax County Department of Transportation (FCDOT) will hold a second round of community input meetings and engagement opportunities to encourage public input on alternatives developed to provide enhanced Fairfax Connector bus service in the Reston and Herndon areas, including connections to the future Metrorail Silver Line Phase 2 stations in Herndon and Reston. The service alternatives were developed based on public input received through community engagement earlier this year, stakeholder engagement and technical analysis.
After this round of public engagement, FCDOT staff will develop a preferred service plan to provide better access to destinations, improved travel times, increased schedule reliability and more dependable service. The community will have an opportunity to review and comment on the preferred service plan in early 2020.
Attend an Interactive Community Meeting

Monday, Oct. 28, 2019, 7:00 - 9:00 p.m. at Herndon Middle School Cafeteria - 901 Locust St., Herndon. Meeting location is accessible via Fairfax Connector Route 937.
Tuesday, Oct. 29, 2019, 7:00 - 9:00 p.m.Ox Hill Baptist Church - 4101 Elmwood St, Chantilly, VA 20151. Meeting location is accessible via Fairfax Connector Route 650.
Saturday, Nov. 2, 2019 10 a.m - Noon Reston Community Center at Lake Anne - 1609-A Washington Plaza, Reston. Meeting location is accessible via Fairfax Connector routes RIBS 1 and RIBS 3.

Complete an Online Survey

Residents are encouraged to provide input on the service alternatives by filling out an online survey at www.fairfaxcounty.gov/connector/herndon-reston-service-review. The survey will be open Oct. 23 – Nov. 30, 2019. Comments can also be mailed to Fairfax County Department of Transportation, 4050 Legato Road, Suite 400, Fairfax, VA 22033.

Stay Involved and Informed

FCDOT staff will also be engaging residents in the Reston and Herndon areas through pop-up events and current Fairfax Connector passenger outreach during the months of October and November 2019. If you would like to stay involved with this process:

Popes Head Interchange
Plans to replace the traffic signal at Fairfax County Parkway (Route 286) and Popes Head Road (Route 654) with an interchange, including access to the future Shirley Gate Road extension and Patriot Park, are being further developed and refined.
The preferred design option for the Popes Head Road interchange is Triple Roundabouts that will allow traffic to flow freely via two new bridges over Fairfax County Parkway.
Fairfax County Parkway Widening
Plans to widen about five miles of Fairfax County Parkway from four lanes to six between Route 29 (Lee Highway) and Route 123 (Ox Road) are being further developed and refined.
The widening will also include:

Improving the Route 123 interchange and the Fairfax County Parkway/Burke Centre Parkway intersection.
Providing a continuous shared-use path within the project limits by constructing the missing segment from Burke Centre Parkway to Route 123.

Within the project limits, Fairfax County Parkway averages up to 85,000 vehicles a day and Popes Head Road averages up to 4,000.
Next month's meetings will start at 7 PM in the Sully District Governmental Center Front Meeting Room, 4900 Stonecroft Boulevard, Chantilly, VA, 20151, unless otherwise indicated.
No topics at this time

Respectfully submitted,

Jeffrey M. Parnes
Land Use and Transportation Committee Chair
Sully District Council
---
Sully District Council Home Page
Sully District Council Minutes
Land Use & Transportation Committee Minutes
Data Area Transportation Association information
---
(C)SDC
http://www.SullyDistrict.org webmaster2019 @ sullydistrict.org

modified by Jeffrey M. Parnes