Sully District Council of Citizens Associations
P.O. Box 230042
Sully Station, VA 20120-0042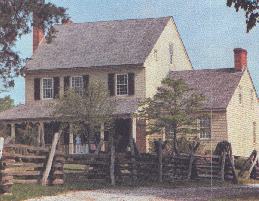 Agenda for 10 Febuary 2020 Joint Sully District Land Use and Transportation Meeting
by Jeff Parnes
The Sully District Council of Citizen Associations will meet at 7:00 p.m. on 10 February 2020.This meeting will be held on the 2nd Monday of the month in lieu of the third due to the observation of the President's Day Holiday and be held at the Fair Oaks Police Station, 12300 Lee Jackson Memorial Highway, Fairfax, VA 22033. Please park in the office building located at 3998 Fair Ridge Dr (Fifty West) and park closest to the station. There is a paved path to walk over. The meeting will be canceled if Fairfax County Schools or after school activities are canceled due to adverse weather the day of the meeting.

Time to renew your association's membership in the Sully District Council. Our membership application can now be submitted on line! Please complete it, and then print a copy to enclose with your check.

Has yours made plans to join us for 2020?

Sully District Council Tweets!

Follow us at @SullyDistrict!
For transportation and related issues, follow the Sully District Transportation Advisory Commissioner at @SullyTAC

The Sully District Council meeting is scheduled for 7:00, Wednesday, 26 February 2020
Topic:
Fairfax County Unmanned Aircraft Systems Program


Speaker:

Roy Shrout, CEM, Deputy Coordinator, Fairfax County Office of Emergency Management
In light of an amendment to the Code of Virginia, the county has provided us with a statement be to read when our land use committee meets with a prospective applicant for a rezoning or proffer condition amendment (PCA) for new residential development and/or new residential use in areas of the County that are not exempt from Virginia Code Section 15.2-2303.4. It is recommended that if our committee is meeting with more than one applicant to read this statement for each rezoning/PCA.
All times estimates are provided as a courtesy, presentations will start after the completion of the proceeding presentation, however long it takes. Recommend that presenters be ready at least 30 minutes prior to their scheduled time.
Prospective presenters are requested to register on the Land Use and Transportation Committee Presentation Registration Form as a condition of their presentation.
Proponent: David Gill, Wire Gill LLP
Proposal: This case is a single issue PCA to modify 1 proffer for an already approved new vehicle storage site off of Old Lee Road. The proffer is to remove the requirement the storage yard use pervious paving as that does not work for vehicle storage. Instead the applicant is expanding their underground SWM facility so the result is improved stormwater management over their existing approval.
Location: 14800 Old Lee Road. The original approval was 2016-SU-015.

Exempt: Is
Read Statement: Not Applicable

Because single issue PCAs are expedited, our PC is Feb 26th but my hope is it is not a controversial application. .

Old Lee & Braddock Rds Safety and Operational Improvements Study public information meeting will be held on 13 Feb 2020

Find out about a study assessing potential safety and operational improvements at the intersection of Braddock Road (Route 620) and Old Lee Road, and the S-curve on Braddock Road just west of Old Lee Road. The concepts being studied include realignment of the S-curve and intersection enhancements at Braddock Road and Old Lee Road such as turn lanes and innovative intersection improvements.
Stop by between 6:30 p.m. and 8:30 p.m. to view displays and learn more about the study. A presentation will begin at 7 p.m. Study staff will be available to answer your questions.
Review project information at the VDOT project website (www.virginiadot.org), at the information meeting, or during business hours at VDOT's Northern Virginia District Office, 4975 Alliance Drive, Fairfax, VA 22030. Please call 703-259-2239 or TTY/TDD 711 to ensure appropriate personnel are available to answer your questions.
Give your written comments at the meeting, or submit them by February 24, 2020 to Mr. Andrew Beacher, P.E., Virginia Department of Transportation, 4975 Alliance Drive, Fairfax, VA 22030 or email meetingcomments @ VDOT.virginia.gov. Please reference Braddock Road and Old Lee Road Safety and Operational Improvements Study in the subject line.

Route 50 STARS Safety and Operational Improvements Study — Chantilly public information meeting was held on 30 Jan 2020, survey still open

The public information meeting was held Thursday, Jan. 30 from 6:30 p.m to 8:30 p.m. at Brookfield Elementary School, 4200 Lees Corner Road, Chantilly, VA 20151. A presentation begin at 7 p.m.
This STARS (Strategically Targeted Affordable Roadway Solutions) study is assessing potential safety and operational improvements for nearly two miles of Route 50 (Lee Jackson Memorial Highway) between Route 28 (Sully Road) and Stringfellow Road (Route 645).
Currently, this segment of Route 50 experiences congestion in the morning and evening peak periods and a high number of crashes. Route 50 averages 71,000 vehicles a day within the study limits.
Potential short-term improvement options include:

Adding reflective traffic signal backplates
Upgrading pedestrian ramps to Americans with Disabilities Act (ADA) standards
Replacing and adding pavement and crosswalk markings
Providing additional signage
Continuing the traffic signal timing optimization program
Adding pedestrian signals in the median (two-stage crossing)
Converting bus stops to bus shelters
Adding a Galesbury Lane and Lees Corner Road sidewalk connection

Potential mid-term improvement options include:

Reconfiguring and modifying intersections
Access management strategies for properties along the corridor

Schedule

Public Information Meeting — Jan. 30, 2020
Public Information Meeting Comment Deadline — Feb. 10, 2020
Study Completion — Summer 2020

For more information about the study see http://www.virginiadot.org/projects/northernvirginia/rt50chantillystudy.asp
If you were unable to attend, you may still submit comments via an online survey or by mail through Tuesday, February 18, 2020.

Proposed Zoning Changes Could Impact Your Neighborhood - County staff is proposing some zoning changes that could significantly impact the character of our residential neighborhoods. Please join Springfield Supervisor Herrity at a community meeting on February 19th at 7:30 pm at Clifton Town Hall to learn more and share your thoughts on these proposed changes.

County staff is proposing some zoning changes that could significantly impact the character of our residential neighborhoods. These changes include revising the zoning ordinance to address agritourism, adding the ability to do a "Rural Resort," and significantly reducing the requirements for Accessory Dwelling Units (ADUs). Because of the potentially significant impacts to our residential neighborhoods, especially in the Occoquan Watershed, he is holding a community meeting on Wednesday, February 19, at 7:30 pm at the Clifton Town Hall at 12641 Chapel Road, Clifton. The purpose of the meeting is to inform residents and obtain feedback on these proposed zoning changes.
The Code of Virginia permits agritourism by-right when associated with an agricultural operation. However, localities may regulate agritourism activities when there is a significant impact to the health, safety, or general welfare of the public. Agritourism activities are carried out on a farm for recreational, entertainment, or educational purposes. County staff has proposed definitions for agritourism and use limitations to provide thresholds for a predictable and consistent path for future agritourism activities.
The County is also considering a new land use, "Rural Resort" as a special exception use in certain zoning districts on 20 acres or more. This would allow for the hosting of events such as weddings and corporate retreats on rural properties. He has significant concerns with the proposed Rural Resort use especially in the Occoquan Watershed (R-C).
Staff is also proposing revisions to standards for ADUs. Currently, all ADUs require special permit review before the Board of Zoning Appeals. Staff is proposing a more streamlined process that would allow administrative approval of an ADU when located within the principal dwelling. Staff is also proposing to limit the size to 1200 square feet. Currently, an ADU is only allowed if someone on the property meets certain age or disability restrictions, but the Board and staff are looking to delete those constraints which may result in an increase of these units in our residential neighborhoods. While he supports easing the requirements for ADUs with the current age and disability restrictions, he opposes eliminating these restrictions. Removal of these restrictions would give most residential housing the ability to add an additional dwelling unit and has the potential to significantly increase the density in our residential neighborhoods.
The details of these proposals will be shared at the community meeting. Staff will be making a brief presentation on these proposals followed by a question and answer session and an opportunity for citizens to provide feedback.
Please click below for further details:
Note that at the 16 March 2020 Joint Sully District Land Use and Transportation Meeting the first presentation will be on Agritourism presented by Sara Morgan, Senior Planner, Zoning Administration Division, Fairfax County Department of Planning & Development.
Proponent: Susan Yantis, Hunton Andrews Kurth LLP
Proposal: Toll VA VII, L.P. (the "Applicant") requests approval of a Comprehensive Sign Plan Amendment ("CSPA") 2006-SU-025-02 on approximately 7.96 acres identified as Fairfax County Tax Map Parcel 44-1-((20))-A for the residential community in Land Bay D of Commonwealth Centre. In order to establish a distinct identify for the residential neighborhood, the Applicant is proposing two (2) monument signs along Newbrook Road at the main entrance into the community. Temporary pole flags are proposed to be located along a portion of Newbrook Drive to guide potential purchasers to the sales center and model homes.
Location: The Property is located on the east side of Newbrook Drive, approximately 400 feet from its eastern intersection with Westfields Boulevard

Exempt: Is
Read Statement: Not Applicable

Toll Brothers is working on a Comprehensive Sign Plan Amendment (CSPA) for the residential community in Land Bay D of Commonwealth Centre. The CSPA is to permit two monument signs along Newbrook Drive at the main entrance into the residential community. The proposed monument signs are single-sided, and supported by a stone wall base that is consistent with the existing stone walls at the major intersections located at the intersections of Westfields Boulevard and Newbrook Drive in Land Bay B and throughout Westfields Corporate Center. In addition, temporary pole flags are proposed along Newbrook Drive during the marketing/sales of the residential development.
Proponent: David S. Houston, Bean Kinney & Korman, PC
Proposal: Rezoning and Special Exception application to rezone 12.06 acres from I-3 Industrial to C-8 Commercial to allow the development of up to three buildings on the Property (95,000 SF) for use as vehicle sales, rental and ancillary service establishments. The subject property abuts the existing Dulles Auto Park and has specific Comp Plan language to be used for the intended uses. (RZ 2019-SU-021 and SE 2019-SU-022)
Location: South side of Lee Jackson Memorial Highway approximately 1,200 feet west of its intersection with Stonecroft Boulevard (TM 033-2-((01))-0006 (part))

Exempt: Is
Read Statement: Not Applicable

The subject property is known as the Germain Property and has frontage on Route 50 just west of the existing Dulles Auto Park (my other pending case). Attached is the Initial Distribution by the Department of Planning and Development which includes the location map, application forms, Statement of Justification and Generalized Development Plan/Special Exception Plat.
Essentially, this application is to rezone 12 acres to allow up to three auto dealerships. The Comprehensive Plan has specific guidance for this property that recommends the proposed uses as a natural extension of the existing Auto Park.
Respectfully submitted,
Jeffrey M. Parnes
First Vice President
Sully District Council
---
Sully District Council Home Page
Sully District Council Minutes
Land Use & Transportation Committee Minutes
Data Area Transportation Association information
---
(C)SDC
http://www.SullyDistrict.org webmaster2019 @ sullydistrict.org

modified by Jeffrey M. Parnes