Sully District Council of Citizens Associations
P.O. Box 230042
Sully Station, VA 20120-0042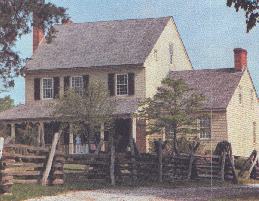 27 September 2017 Sully District Council Meeting Minutes
by Lewis Grimm, 2nd Vice President
ATTENDANCE:

Sully District Council of Citizen Associations representatives:
Albert Francese, Little Rocky Run
Jim Neighbors, Secretary, Sully Station I
Lewis Grimm, 2nd Vicepresident, Franklin Farm

Presenters/Guests:
John Litzenberger, Land Use Chair, WFCCA
Kathy Smith, Sully Supervisor

CALL TO ORDER:

The regularly scheduled meeting of the Sully District Council took place on Wednesday, September 27, 2017 in the Sully District Government Center. In the absence of the Council President and 1st Vice President, the meeting was called to order at 7:05 PM by the 2nd Vice President – Lewis Grimm.

MEETING ANNOUNCEMENTS:

Refer to the September 2017 agenda for meeting announcements.
Follow us at @SullyDistrict!
For transportation and related issues, follow the Sully District Transportation Advisory Commissioner at @SullyTAC
The only topic on the meeting agenda was the annual report on the state of the Sully District, as presented by Supervisor Kathy Smith. Following group introductions, Supervisor Smith summarized the following recent and upcoming activities in the Sully District:
60th anniversary of the establishment of the Fairfax County Water Authority.

The Authority has reached agreement with the current owners for use of the Vulton Quarry. Water storage in this facility is scheduled to begin in 2035, with the remainder of the property to be transferred to Water Authority ownership and control in 2085.

The hiring of a new Fairfax County Executive is a current major activity of the BOS.

The director of the County Park Authority has been appointed as the temporary county executive
A national search is currently underway for a permanent replacement. A short list of potential candidates is anticipated to be generated in the next 1-2 months. The BOS would like to identify and select a permanent replacement by the end of the current calendar year.

Supervisor Smith has been appointed to Chair the BOS Development Process Committee. Major activities being examined by this group include the following:

Updating of the current county zoning ordinances
Examination of the issue of short term rentals such as AirBNB
Development process meeting scheduled for October 3rd.
A number of minor modifications to the zoning ordinance relative to signing, building facade treatments, setbacks, etc. are being considered.

Dulles Suburban Center Advisory Group

Next scheduled meeting is October 17th, with 1-2 additional meetings anticipated to take place in November or December.
County P&Z staff would like to conclude this process by the end of 2018.

Westfield's area development activities:

The new Wegmann's store is currently scheduled for opening in spring 2018
New Akridge development across from the Sully Government Center is under construction, with Stonecroft road improvements expected to be completed and in service by the end of 2017.

Study underway by county to examine potential for the repurposing of empty office buildings

Status report on this effort to be presented at October 3rd development process review meeting.
Office repurposing options being considered include: residential and institutional uses; the city of Alexandria reuse model is being considered for possible application in Fairfax County

Short term rental issue is high priority topic of interest and discussion

Wide range of issues and concerns have been identified across the county, everything from "not a problem, go ahead" to "need better controls" to "totally prohibit".
Major topic of interest and concern to home owner associations across the county.

Transportation Topics:

Route 29 spot improvements / widening from Pickwick to Union Mill (800 feet±) to provide a third travel lane
I-66 Outside the Beltway project

Public hearings anticipated late October; Sully area meeting to be held at Stone Middle School
Route 29 interchange with I-66 anticipated to be well underway by February 2020, with removal of the final four traffic signals on Route 28 north of I-66 to be accomplished by that date as well.
Park access road location and size currently being finalized.
Bike/ped trail location and design along side of I-66 still being refined.

Route 28 - Prince William County / City of Manassas / City of Manassas Park

Only public meeting for this proposed project in Fairfax County recently took place at Centreville Elementary School.
Work is currently expected to be underway by 2025.
Preferred alignment options still being refined
Fairfax County proposals for Rt 28 improvements to create 6-lane cross section from Prince William County line north to I-66 interchange are being refined by FCDOT staff, with the potential for at least one side of the road in Fairfax County to be 4 lanes rather than just 3.

Fairfax County Transportation Priority Plan

Current plan developed in 2014 is being updated
October public information meetings / hearings to be held by FCDOT
Sully area projects include improvements to the Fairfax County Parkway / Franklin Farm Road intersection
Fairfax County Parkway studies continuing: VDOT has lead on short term improvements and FCDOT has the lead on long term improvements to the corridor.

Fairfax County Budget issues

Updates now in process to better define county government needs and anticipated revenues
Office vacancy rates are still high, reflective of a variety of factors, including

Increased use of telework option by staff
Increased use of flex time / compressed work week schedules by staff
Tenant interest in new / improved / Class A office space rather than use of older buildings constructed in the 1980s.

County very interested in potential for location of proposed Amazon HQ complex, either in the county itself or in multiple locations across the DC metro area.

Seen as generating as many as 50,000 new jobs in 10 years
Amazon seeking sites with convenient access to an international airport (such as Dulles), a large research oriented university (such as George Mason), and high capacity public transit service (such as the Metrorail Silver and Orange lines).

Sully Community Center

Funding included in the 2016 bond referendum
Seen as being similar to the recently completed Providence District Community Center
Sully Senior Center planned to move to Albemarle
New center site in EDS area / ball fields at end of Wall Road
Groundbreaking anticipated sometime in 2019
Meeting attendees suggested the need for improvements to the existing Sully Government Center building to increase its functionality. Suggested upgrades included

New AV equipment in all public conference / meeting rooms
Bluetooth system connections / controls to eliminate need for hard wired connections to be used by presenters at meetings.

Fairfax County Public Schools and other county facilities

Rocky Run Elementary School - planned rehabilitation, addition, expansion to begin in next 1-2 years
New elementary school in the northwest portion of Sully District being considered but challenges on finding appropriate location
Potential merger options for police, EMS, other services being examined
New west side of county high school still being considered but no site identified of a size to accommodate all desired educational and recreational / support activities. Comment by attendees that the option of shared recreation facilities and increased number of floors for high schools should be considered as well.
Both Westfield HS and Chantilly HS cited as being close to or already over capacity; comment of similar constraints being faced by South Lakes HS.
Comment that changing housing types, styles, and costs are all continuing to contribute to challenges in need of being addressed.
Provision of an appropriate multimodal transportation system incorporating transit, bicycle, and pedestrian system elements along with improved roadways continues to be a major challenge for the county.
Comment that the new Fairfax County public safety building on West Ox Road is scheduled to be formally open in October.

There being no further comments or questions, Supervisor Smith left the meeting about 8:05 PM.
The four attendees then briefly discussed joint Sully / WFCCA activities:

John noted that WFCCA quarterly meetings have been proposed to be renewed, with the first meeting to take place on October 9th. The next meeting would then take place at a date to be determined in early 2018.
Jim noted that WFCCA monthly land use committee meeting dates are still being discussed. Mondays seem to be the better day of the week for most WFCCA committee members.
Membership meeting is 25 October 2017 - Seventh Biennial State Legislative Candidates Night jointly sponsored with the League of Woman Voters of the Fairfax Area (LWVFA)

All candidates for the five House of Delegate districts within Sully have been invited to speak and answer questions

36th District (Difficult Run Precinct)
37th District (Multiple Precincts)
40th District (Multiple Precincts)
67th District (Multiple Precincts)
86th District (Multiple Precincts)

The SDCCA Land Use and Transportation Committee meets jointly with the WFCCA Land Use Committee. The next joint meeting is scheduled for 3 October 2017 at the Sully Government Facility:
On the agenda is: