Sully District Council of Citizens Associations
P.O. Box 230042
Sully Station, VA 20120-0042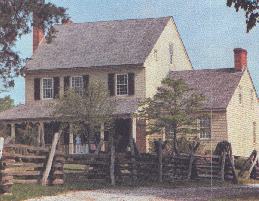 25 January 2017 Sully District Council Meeting Minutes
by Jeff Parnes, 1st Vice President
ATTENDANCE:

CALL TO ORDER:

The meeting was called to order by Council President Mark McConn at 7:00 PM.

PREVIOUS MEETING MINUTES:

The minutes for the December 2016 Sully District Council are available online.

MEETING ANNOUNCEMENTS:

Refer to the January 2017 agenda for meeting announcements.
Follow us at @SullyDistrict!
For transportation and related issues, follow the Sully District Transportation Advisory Commissioner at @SullyTAC
Outside the Beltway

Project Scope

Multimodal improvements to 22.5 miles of the I-66 Corridor
2 express lanes in each direction from I-495 (Capital Beltway) to Gainesville (University Boulevard)
3 general purpose lanes in each direction
New transit service and park-and-ride lots
Safety and operational improvements at key interchanges

Key Policy Considerations

Funding for transit is a requirement
Developer retains the risks for:

Excessive HOV use
Limited relief for alternative facilities

Alternative Technical Concepts (ATC) desired

Emphasis on innovation and increasing value
Reduced scope or cheaper quality not acceptable

Minimize negative impact of construction activities

Expedited construction schedule with Liquidated Damages (LDs) for late Project completion
Liquidated damages for lane closures

No Notice to Proceed (NTP) for construction until the necessary permits are obtained

Key Business Terms

Concession Term: 50 years
Financing:

Developer to finance the Project at its own cost and risk
VDOT to provide up to $600 million public contribution

Permits:

VDOT to obtain required NEPA approvals, CTB approvals, and approvals by FHWA of the Comprehensive Agreement and Project Management Plan, as necessary
Developer to be responsible for obtaining all other permits and government approvals, and to reobtain any required reevaluation of NEPA approvals as a result of Developer's ATCs

Design and Construction
Operation and Maintenance (O&M)

Developer to be responsible for O&M of the express lanes, except for snow and ice removal, which will be done by VDOT
VDOT to be responsible for operation and maintenance of the general purpose lanes

Preferred Proposer

Best value proposal
Express Mobility Partners

Equity Investors

Cintra Global LTD, Meridiam Infrastructure North American Fund II

Design-Build Contractors

Ferrovial Agroman US Corp, Allan Myers VA, Inc.

$2.3 billion construction project
Provides required transit payments and support of corridor improvements
Will make concession fee payment ($500M) to Commonwealth
Construction design provides innovative solutions to improve the physical quality and operations of the project

Other Benefits to the Commonwealth

$300M will return to the Northern Virginia Transportation Authority for other key regional projects
$300M will return to the High Priority Project Program in SMART SCALE for statewide competition
$500M now available for additional improvements to the I-66 Corridor subject to VA Code requirements (§33.2-1528)

Future Milestones

| Milestone | Dates and Schedule |
| --- | --- |
| Begin Final Design | January 2017 |
| Design Public Hearing | January 2017 |
| Begin Construction | Fall 2017 |
| Park and Ride Milestone Date (960 Parking Spaces near Gainesville) | March 2019 - Subject to NTP for Construction |
| Route 28 Signalization Date (Remove 4 Traffic Signals from Route 28) | February 2020 - Subject to NTP for Construction |
| Begin Tolling (Service Commencement Date) | July 2022 - Subject to Liquidated Damages |
| Project Completion Date | August 2022 - Subject to Liquidated Damages |

Route 28 Interchange

2015 Traffic Volumes

Total Traffic Utilizing the interchange

Route 28 Through Traffic Northbound and Southbound
Ramps from I-66 to Route 28
Ramps from Route 28 to I-66

AM Peak Hour = 8,450 vehicles per hour
PM Peak Hour = 9,500 vehicles per hour

Improvements

Retains existing movements between Route 28 and I-66 general purpose lanes
Adds critical access points between Route 28 and new express lanes on I-66
Removes all four existing traffic signals between Westfields and I-66 along Route 28
Relocates access to EC Lawrence Park from Route 28 to Stonecroft Boulevard

Inside the Beltway Program Scope

Tolling during weekdays, peak hours, peak directions

Eastbound: 5:30 a.m. – 9:30 a.m.
Westbound: 3:00 p.m. – 7:00 p.m.
HOV2+ toll free in 2017, HOV3+ toll free when Express Lanes open on I-66 outside the Beltway
All vehicles using the lanes during tolling periods must have an E-ZPass or E-ZPass Flex, if they are HOV, mounted in vehicle

Multimodal improvements benefiting the I-66 Corridor funded by toll revenue
Widening of I-66 eastbound between the Dulles Connector Road and Fairfax Drive-Exit 71 (approximately 4 miles)

Preparing an Environmental Assessment
Conducting a Noise Analysis to determine locations of noise walls
Tolling will continue through construction

Multimodal Components Update

Commonwealth Transportation Board approved 10 projects totaling $9.8 million in July 2016
Projects are expected to be operational by the time tolling begins in 2017
Eastbound Widening Project Schedule

| Activities | Dates |
| --- | --- |
| Revised Environmental Assessment and Federal Highway Administration Decision | Early 2017 |
| Begin Tolling and Implement Initial Multimodal Projects | Mid 2017 |
| Award Design-Build Contract | Late 2017 |
| Open New Eastbound Lane | Mid 2020 |
NEW BUSINESS
Resolution on Metro funding:

Last month the Mount Vernon Council of Citizens Associations (MVCCA) considered a draft resolution designed to request the Commonwealth to secure a permanent funding source in support of Metro. In their discussion they came to the conclusion that the Fairfax Federation would be in a better position to influence the Virginia legislature than the MVCCA.
Their thoughts on the matter are posted on the Federation's transportation page along with the Federation's transportation committee's comments on the MVCCA proposal.
Committee members, including several from Sully District, suggested the idea of having multiple civic organizations across the region each submit separate statements on this topic.
Lewis Grimm, our 2d VP and a member of the Federation's transportation committee, suggested that we discuss this at January meeting.
A draft of the Federation's resolution is available for consideration and modification
.
It was decided to defer consideration of the resolution to the February meeting of the Joint Sully Land Use and Transportation Committee.
Membership meeting is 22 February - topic is Development and Redevelopment in Westfields Corporate Park

Speakers
David Gill, McGuire Woods, Westfields Business Owners Association Board Member
Lori R. Greenlief, Akridge Westfields Development
Susan Yantis, Regency Centers @ Commonwealth Centre (Wegmans)

The SDCCA Land Use and Transportation Committee meets jointly with the WFCCA Land Use Committee. The next joint meeting is scheduled for 7 February 2017 at the Sully Government Facility:
On the agenda are:
Respectively submitted by
Jeff Parnes
1st VP
Sully District Council
---
Sully District Council Home Page
Sully District Council Minutes
Land Use & Transportation Committee Minutes
Data Area Transportation Association information
---
© SDC;
http://www.SullyDistrict.org webmaster2017 @ SullyDistrict.org

modified by Jeffrey M. Parnes