Sully District Council of Citizens Associations
P.O. Box 230042
Sully Station, VA 20120-0042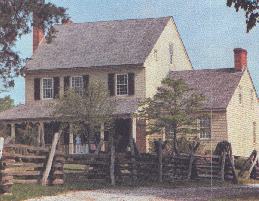 Agenda for 7 February 2017 Joint Sully District Land Use and Transportation Meeting
by Jeff Parnes
The Sully District Joint Land Use and Transportation Committee will meet at 7:00 p.m. on 7 February 2017 in the Sully District Governmental Center Front Meeting Room, 4900 Stonecroft Boulevard, Chantilly, VA, 20151 and will be held in Supervisor Smith's conference room. This meeting is on the first Tuesday of the month with participation by members of both the Land Use and Transportation committees of the SDCCA and WFCCA. The meeting will be canceled if Fairfax County Schools or after school activities are canceled due to adverse weather the day of the meeting.

Time to renew your association's membership in the Sully District Council. Our membership application can now be submitted on line! Please complete it, and then print a copy to enclose with your check.

Has yours made plans to join us for 2017?
Follow us at @SullyDistrict!
For transportation and related issues, follow the Sully District Transportation Advisory Commissioner at @SullyTAC
Our February membership meeting will held at 7 PM 22 February, scheduled: Ongoing development in the Westfields area. Invited are representatives of the Akridge and Wegmans development, as well as a representative of the Westfield Business Owners Association. See this month's agenda.
Land Use and Transportation Committee:
In light of the recent amendment to the Code of Virginia, the county has provided us with a statement be to read when our land use committee meets with a prospective applicant for a rezoning or proffer condition amendment (PCA) for new residential development and/or new residential use in areas of the County that are not exempt from Virginia Code Section 15.2-2303.4. It is recommended that if our committee is meeting with more than one applicant to read this statement for each rezoning/PCA.
All times estimates are provided as a courtesy, presentations will start after the completion of the proceeding presentation, however long it takes. Recommend that presenters be ready at least 30 minutes prior to their scheduled time.
Prospective presenters are requested to register on the Land Use and Transportation Committee Presentation Registration Form as a condition of their presentation.
Proponent: Frank Stearns, Donohue & Stearns, PLC
Action: A request for a Feature Shown for cell site
Location: 6212 Summer Pond Dr., Centreville, VA
From the On-line Land Use and Transportation Committee Presentation Registration Form:

Exempt: Is Not
Statement Acknowledged: Yes
Description: T-Mobile Cellular facility to be established by increase of existing 56' Silo dome by 10' and install inside of new siding below dome a microwave dish and initially 6 panel antenna with space for 3 more. A 10' x 25' compound enclosed with 8' tall wood fence at the base for unmanned equipment and propane generator. No employees at site except for technician visiting every 6-8 weeks for maintenance check.

A request for a Feature Shown for cell site at 6212 Summer Pond Dr. has been filed with Fairfax County Planning Office. Assigned #2232-Y16-42 Jon Bouno is Staff coordinator. Proposal is to replace dome on existing 56' tall silo with a dome 10' taller. Antenna would be inside dome and not visible. At the base outside silo would be a secure 10'x25' compound to hold equipment.
If Staff agrees it is a Feature Shown there would be no Planning Commission public hearing.
Resolution on Metro funding
Last month the Mount Vernon Council of Citizens Associations (MVCCA) considered a draft resolution designed to request the Commonwealth to secure a permanent funding source in support of Metro. In their discussion they came to the conclusion that the Fairfax Federation would be in a better position to influence the Virginia legislature than the MVCCA.
Their thoughts on the matter are posted on the Federation's transportation page along with the Federation's transportation committee's comments on the MVCCA proposal.
Committee members, including several from Sully District, suggested the idea of having multiple civic organizations across the region each submit separate statements on this topic.
Lewis Grimm, our 2d VP and a member of the Federation's transportation committee, suggested that we discuss this at our meeting tonight.
A draft of the Federation's resolution is available for our consideration and modification
.
Commercial Vehicles in Residential Districts ZOA
Draft text for the Policy Plan that addresses how Plan language should not be misconstrued as a proffer request
Plan Amendment 2016-CW-3CP proposes to

Add text to clearly articulate that Plan text is flexible in nature and should not be interpreted to suggest, request, or require any proffered condition;
Provide a new map and list of the fifteen mixed-use small areas exempt from the recently adopted Virginia Code §15.2-2303.4;
modify existing small area boundaries to fully encompass the respective existing or planned Metrorail station;
relocate the Innovation Center Transit Station Area text from the Upper Potomac Planning District section to the Dulles Suburban Center section; and
update Plan definitions and add a new definition of "Small Area Plan" to the Glossary of the Fairfax County Comprehensive Plan.
Old Business
German Grocery Store Lidl Approved to Open in Chantilly
New Business
Church of the Blessed Trinity

They were supposed to have their BZA public hearing next week, but have asked for a deferral to March 1. The church is expanding off of Sacred Lane in Gate Post Estates. Heath Eddy is staff coordinator.
Items of General Interest:
The Sully District Council's March meeting will be held on the 22nd - tentatively scheduled: Annual Sully Joint County and School Board budget townhall meeting
The SDCCA Land Use and Transportation Committee meets jointly with the WFCCA Land Use Committee. The next joint meeting is tentatively scheduled for 7 March 2017 at the Sully District Government Facility community room.
Proponent: Keith Martin representing Stonebridge Investments LLC
Action: SP 2016-SU-090
Location: Bull Run Post Office Rd
From the On-line Land Use and Transportation Committee Presentation Registration Form:

Exempt: Yes
Statement Acknowledged: N/A
Description: SP 2016-SU-090 Stonebridge Investments LLC for a riding and boarding stable. This is an existing riding/boarding stable that was grandfathered, but lost its status when the land area was reduced for a residential subdivision and some land added to the adjacent winery

They have appeared before the Joint Committee twice before in October and November 2016
Keith reports that they have added acreage to stable the SP and expect to have staff approval.
Notes from their October appearance:

How is the subdivision impacted buy this use?
What is access to this site through the neighborhood?
How many horses allowed -- by ordinance, so many per acre?
Will this become a noxious neighbor to the new homes that will be built? Response: NV Homes will write in to the conditions of the new homes contracts
Need to see trails, how it fits in bigger picture

After the October meeting At-Large Planning Commissioner Jim Hart posed the following query to county staff:

Did you all ever get any more information about the equestrian center SP case off BRPO Rd? I had some questions which you all may have asked already. Specifically:

How do vehicles/horse trailers get to the public road through the new subdivision? I assume all traffic would come from BRPO Rd somehow, rather than up from the winery side? Is there a gravel road or paved road or what? Is there a cut through?
Does VDOT or OT have any issues with running the vehicular access to a nonresidential use down private roads? Is the entrance near or along any houses?
Also what is the configuration of the adjacent new houses, and how do they relate to the access road?
Does the nonresidential use need frontage on a public road?
Is the site an outlot or a lot, and does that make a difference?
Also what is the distance between the existing structures and the new homes, and their orientation? Seemed like at least the one building might be close to backyards.
Also how do the connections to trails work, and where exactly do the trails go? Are they public trails? Is there an easement? Are there going to be gaps through the subdivision, or is it continuous? Can someone go from BRPO Rd to the stream valley/battlefield, and vice versa?
Has the floodplain been located? It was vague on the drawing.

I understood from Keith Martin there were no outdoor lights and loudspeakers proposed and would want to confirm that.
I was at the first meeting with WFCCA and SDC folks, which had a lot of questions and not a lot of answers. I believe Keith Martin is coming back in a couple weeks. I wondered if the discussions with staff had progressed further in the meantime, and if anything had changed.

Staff responded as follows:

They did have a meeting with Keith and a representative from the applicant and requested a great deal more information from them. They provided an updated plat and a revised statement of justification, however staff doesn't believe all of its questions have yet been answered. Staff is having another internal meeting about the application and then the application will be presented at the regular staffing meeting. This is to say that staff's understanding of their proposal continues to evolve.
Staff provided a few answers at this time:

Their method of access to BRPO Road is in three phases. First, it will continue to be at its current point, next it is proposed to have an interim access point from BRPO Rd. to Delaney Chase Way and Lady Adelaide Court once those streets are constructed for the new subdivision, finally it is proposed to be located via a 30 ft. ingress-egress easement that runs from BRPO Road (just south of the new subdivision), along the southern side of the subdivision, to the riding and boarding property. The final access point will have a commercial grade entrance to BRPO Road and will be paved a minimum of 25 feet.
The revised plat does show the floodplain and areas of RPA which just cross the edges of the property to the north and west and do not cover either of the barns. However, one of the equestrian trail easements does cross the RPA.
The revised plat does depict the equestrian trail easements which cross over the "tails" of the subdivision lots. One of the trails leads to the future Delaney Chase Way, one leads north toward the Park Authority trail system, and one leads south toward the winery.
The riding and boarding property is not directly adjacent to any of the subdivision properties. There are two houses in existence on the adjacent property that are currently occupied by renters, but staff will need more information from the applicant as it understands many of the structures in this area are proposed to be demolished.
Proponent: Keith Martin
Location: Old Lee Road next to the School Board bus lot
From the On-line Land Use and Transportation Committee Presentation Registration Form:

Exempt: Yes
Statement Acknowledged: N/A
Description: RZ 2016-SU-015 to rezone TM 43-2 ((1)) 2 from I-3 to I-5 to permit a New Vehicle Storage use on the 5 acre property.

They have appeared before the Joint Committee before in October 2016
Keith reports that they have added a service bldg to the rezoning and expect to have staff approval.
Respectfully submitted,
Jeffrey M. Parnes
Land Use and Transportation Committee Chair
Sully District Council
---
Sully District Council Home Page
Sully District Council Minutes
Land Use & Transportation Committee Minutes
Data Area Transportation Association information
---
(C)SDC
http://www.SullyDistrict.org webmaster2017 @ sullydistrict.org

modified by Jeffrey M. Parnes