Sully District Council of Citizens Associations
P.O. Box 230042
Sully Station, VA 20120-0042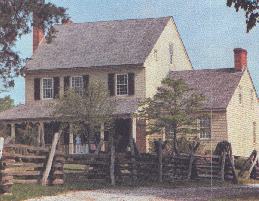 Agenda for 27 February 2019 Sully District Council of Citizens Associations Meeting
by Jeff Parnes
The Sully District Council of Citizens Associations will meet at 7:00 p.m. on 27 February 2019 , in the Sully District Governmental Center Front Meeting Room, 4900 Stonecroft Boulevard, Chantilly, VA, 20151. The meeting will be canceled if Fairfax County Schools or after school activities are canceled due to adverse weather the day of the meeting.


Time to renew your association's membership in the Sully District Council. Our membership application can now be submitted on line! Please complete it, and then print a copy to enclose with your check.
Has yours made plans to join us for 2019?


Follow us at @SullyDistrict!
For transportation and related issues, follow the Sully District Transportation Advisory Commissioner at @SullyTAC
Northern Virginia Transportation Authority
What is it and how what it does affect us?

Keith Jasper, Principal, Transportation Planning and Programming, Northern Virginia Transportation Authority

Topics:
At-Large Planning Commissioner Jim Hart reported that:

We had 3 Sully cases set for public hearing at the PC on 20 February but the meeting was cancelled because of the snowstorm.

FDPA 78-C-118-02/SE 2018-SU-016 (LB Franklin Farm LLC) -
The FDPA application seeks to amend the Final Development Plan for RZ 78-C-118 previously approved for mixed use development to replace a financial institution with a drive through with a restaurant with a drive through. The proposal will not impact the proffered 0.25 FAR. The SE application seeks approval to permit a restaurant with a drive through.
To view the staff report, click here.
RZ 2018-SU-023/SEA 94-Y-023 (Pohanka Virginia Properties, LLC) -
The applicant seeks approval of a rezoning on Tax Map 34-4 ((1)) Parcels 51 and 53 to rezone from the C-8, HC, WS to C-8, HC, WS Districts to consolidate two previous rezoning applications (RZ 90-S-010 and RZ 94-Y-018) under one application and set of proffers. The applicant seeks approval of a special exception amendment on Tax map 34-4 ((1)) Parcels 49, 50, 50A, 51, and 53 to allow for the continued operation and expansion of three vehicle sale, rental, and ancillary service establishments.
To view the staff report, click here.
CSP 2015-SU-002 (CH Realty VII - JLB Fairfax Trinity, LLC) -
The applicant seeks approval of a Comprehensive Sign Plan for the "Emerson" multifamily residential development in the Trinity Centre development in Centreville.
To view the staff report, click here.

All 3 cases likely will be moved to 3-14-19, and readvertised. Staff is going to let the applicants know.
At-Large Planning Commissioner Jim Hart reported that:

Wireless Facility Zoning Ordinance Amendment:

There have been changes in state law and a recent Federal Communications Commission (FCC) ruling regarding wireless facilities Fairfax County must decide how to amend sections of the Zoning Ordinance related to small cell facilities and their support structures. Given that the 2019 Virginia General Assembly has not pursued any additional legislation in this year's legislative session and the FCC's April 15, 2019, deadline, Fairfax County is diligently working toward having the Board being able to consider a Zoning Ordinance Amendment and an associated Policy Plan Amendment prior to April 15th. The timeline they are on is as follows:

Board authorization to advertise public hearings – 2/19/19
Public Meeting - 2/26/19 see flyer
PC Telecommunication Committee meeting – 2/27/19 at 6:30 p.m.
Planning Commission Public Hearing – 3/20/19 at 7:30 p.m.
Board of Supervisors' Public Hearing – 4/9/19 at 2:30 p.m.

The draft Zoning Ordinance Amendment has been written very broadly and with many options. They have taken into consideration all of the previously received comments, and most of the suggestions have been incorporated into at least one of the options. To help in understanding the draft Zoning Ordinance Amendment and options, see the above draft staff report summary. There is a "white" paper on the proposed Zoning Ordinance amendment, see below. An amendment website has been created at https://www.fairfaxcounty.gov/planning-zoning/zoning-ordinance/wireless-telecommunications-infrastructure and future updates will be added, including the white paper. The website includes a link to the draft Zoning Ordinance Amendment.
In terms of outreach thus far, staff has created the website; scheduled the meetings listed above; sent out listserv messages to the Zoning Ordinance Amendment and zMOD listservs; met with the zMOD Land Use Attorneys and Citizens groups; will be meeting with the Board of Supervisor's land use aides on 2/15; coordinated with the Architectural Review Board; and sent out a notice and a request for input to those individuals who have previously expressed an interest in the amendment (this includes most of the major telecommunications carriers).
For information on the proposed Zoning Ordinance Amendment, you may contact Lorrie Kirst, Senior Deputy Zoning Administrator, at Lorrie.Kirst @ fairfaxcounty.gov or at 703-324-1309. For information on the proposed Policy Plan Amendment, you may contact Bryan Botello at Bryan.Botello @ fairfaxcounty.gov or at 703-324-1375.
The white paper Handout Regarding the Proposed Wireless Telecommunications Zoning Ordinance Amendment is available. The handout summarizes the 2018 State Code changes and the 2018 FCC Ruling that are prompting the need for the Zoning Ordinance amendment, and provides a summary of the 3 proposed options with benefits and challenges of each option.
Current events at the Steven F. Udvar-Hazy Center



What does the future of Fairfax County look like? Fairfax County Government is beginning a strategic planning process with the community to shape the future together. Its goal is to hear all voices and reach all segments of our community.
What are hopes and aspirations for the future of our community? What challenges do we face and what priorities must we address first? This effort will span most of 2019, but in this first phase, the community is being asked to:
Consider joining a community conversation in person between February 13 and March 6
Share the survey and conservation invitation with neighbors, co-workers, and county family and friends
The county will hold engagement events in every region of the county. The meetings will be organized into moderated conversation groups of residents from your local community where you will have the opportunity to share your thoughts, insights, opinions, and experiences that will be used to help shape a countywide strategic plan.
Arrangements for child care and transportation assistance, and interpretation services can be made by calling Amy Ordonez at 703-787-4962, TTY 711, or emailing amy.ordonez@fairfaxcounty.gov.
Meetings are scheduled for:

Date: Tuesday, February 26, 2019
Time: 7:00 to 8:30 p.m.
Location: Little River Glen Senior Center (4001 Barker Court, Fairfax, VA 22032)

Date: Monday, March 4, 2019
Time: 7:00 to 8:30 p.m.
Location: Reston Community Center (2310 Colts Neck Road, Reston, VA 20191)
Date: Wednesday, March 6, 2019
Time: 7:00 to 8:30 p.m.
Location: James Lee Community Center (2855 Annandale Road, Falls Church, VA 22042)
Date: Thursday, March 14, 2019
Time: 7:00 to 8:30 p.m.
Location Ox Hill Baptist Church (4101 Elmwood Street, Chantilly, VA 20151)

Planning Commission Meeting

The Planning Commission will meet on Wednesday, February 27, 2019 at 7:30 p.m. at the Fairfax County Government Center (12000 Government Center Parkway, Fairfax, VA 22035) in the Board Auditorium. The meeting will be broadcast live on Channel 16. Meetings are also recorded on videotapes and audiocassettes, both of which are available for review at the Planning Commission office, by appointment.
There is one Sully case on the agenda.

PA 2018-III-DS1 (Dulles Suburban Center, Land Unit J) -
On May 15, 2018, the Board of Supervisors authorized the consideration of Comprehensive Plan Amendment 2018-III-DS1, for Land Unit J of the Dulles Suburban Center.
The Board motion stated that the Plan amendment should consider the addition of new land uses generally within the current overall baseline intensity of .05 FAR, and that the review should include potential new areas for residential development, including areas not currently envisioned for residential use by the Plan as a result of airport noise contours identified on a 1992 map. To view the staff report, click here.