Sully District Council of Citizens Associations
P.O. Box 230042
Sully Station, VA 20120-0042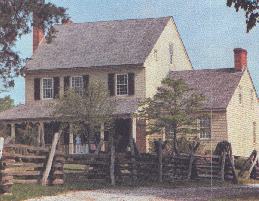 Agenda for 13 March 2019 Sully District Council of Citizens Associations Meeting
by Jeff Parnes
The Sully District Council of Citizens Associations will meet at 7:00 p.m. on 13 March 2019 the second, rather than the third, Monday, in Chantilly High School's Lecture Hall versus the Sully District Governmental Center. The meeting will be canceled if Fairfax County Schools or after school activities are canceled due to adverse weather the day of the meeting.


Time to renew your association's membership in the Sully District Council. Our membership application can now be submitted on line! Please complete it, and then print a copy to enclose with your check.
Has yours made plans to join us for 2019?


Follow us at @SullyDistrict!
For transportation and related issues, follow the Sully District Transportation Advisory Commissioner at @SullyTAC
The Sully District Council co-sponsors with Sully Supervisor Kathy Smith and Sully School Board member Tom Wilson the 2019 Sully District Budget Town Hall.

Topics:
Current events at the Steven F. Udvar-Hazy Center

What does the future of Fairfax County look like? Fairfax County Government is beginning a strategic planning process with the community to shape the future together. Its goal is to hear all voices and reach all segments of our community.
What are hopes and aspirations for the future of our community? What challenges do we face and what priorities must we address first? This effort will span most of 2019, but in this first phase, the community is being asked to:
Share the survey and conservation invitation with neighbors, co-workers, and county family and friends
Sunday, the seventh of April at the Tysons Corner Doubletree Hotel, Tysons Corner, Virginia, Cash bar Cocktails 5:30, Program 6:30 p.m.
Fairfax County Citizen of the Year: Cathy Ledec
Citation of Merit Honorees: Tania Hossain and Alberto Sangiorgio
Special Gratitude Award: John Ribble, III
Click here for more details, or to RSVP or Pay via credit card.
Jim Hart reports that there was a large crowd, with about a hundred attendees, including Sully Supervisor Smith and Delegate Danica Rome.
The road will be widened to 6 lanes only due to lack of money to do the rest but it is planned for 8 lanes later.
Additional lanes go in the median later.
Some median crossings will be closed.
They plan on opening the 6 lanes in 2023.
The county will hold engagement events in every region of the county. The meetings will be organized into moderated conversation groups of residents from your local community where you will have the opportunity to share your thoughts, insights, opinions, and experiences that will be used to help shape a countywide strategic plan.
Arrangements for child care and transportation assistance, and interpretation services can be made by calling Amy Ordonez at 703-787-4962, TTY 711, or emailing amy.ordonez@fairfaxcounty.gov.
Meetings are scheduled for:

Date: Thursday, March 14, 2019
Time: 7:00 to 8:30 p.m.
Location Ox Hill Baptist Church (4101 Elmwood Street, Chantilly, VA 20151)

A second round of community meetings will be held to refine potential improvements to the Fairfax County Parkway/Franconia-Springfield Parkway by corridor segment this spring.
Meetings will be held:

March 27 at Willow Springs Elementary School in Fairfax;
March 28 at Armstrong Elementary School in Reston; and
April 4 at Sangster Elementary School in Springfield.