Sully District Council of Citizens Associations
P.O. Box 230042
Sully Station, VA 20120-0042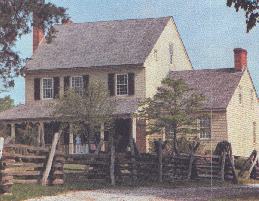 Agenda for 24 April 2019 Sully District Council of Citizens Associations Meeting
by Jeff Parnes
The Sully District Council of Citizens Associations will meet at 7:00 p.m. on 24 April 2019 , in the Sully District Governmental Center Front Meeting Room, 4900 Stonecroft Boulevard, Chantilly, VA, 20151. The meeting will be canceled if Fairfax County Schools or after school activities are canceled due to adverse weather the day of the meeting.


Time to renew your association's membership in the Sully District Council. Our membership application can now be submitted on line! Please complete it, and then print a copy to enclose with your check.
Has yours made plans to join us for 2019?


Follow us at @SullyDistrict!
For transportation and related issues, follow the Sully District Transportation Advisory Commissioner at @SullyTAC
Revisiting Land Use and Transportation issues at the Tri-County Junction

We expect Representatives from VDOT - Andy Beacher, preliminary engineering manager for Fairfax and Arlington counties, No Va office, and other organizations (FCDOT)
We asked the representatives a series of questions, these are the responses received from Leanna Hush O'Donnell, AICP, Branch Chief, Policy and Plan Development, Planning Division, Fairfax County Department of Planning and Zoning:

When dealing with proposed changes near a jurisdictional boundary, do you coordinate with them? Yes. For example, we have been coordinating recently with Loudoun County for the Dulles Suburban Center/Land Unit J Plan amendment related to discussions about airport noise.
Are cross-county traffic impacts included in the transportation analysis? I am glad to ask FCDOT about any particular transportation analysis that you are interested in and what the scope of analysis was.
Can you provide a recent example of any inter-jurisdictional coordination? See above. Also, DPZ regularly reviews and provides comment on various requests for comment from Loudoun and Prince William County through the inter-jurisdictional review process.
Any near Sully? There have been about 20 near the border with Loudoun and Prince William counties.
Have any adjoining jurisdictions reached out to Fairfax? Yes, see above.
For major through routes, such as Rts 28, 29 & 50, is the planning/transportation horizon the county line? Not necessarily -- for example a recent Plan amendment for the Innovation North TSA area involved coordination with Loudoun County on their recent approvals.
Has any thought been to locally serving transit that would allow someone working in Chantilly or Centreville be able to take a bus from Loudoun or Prince William without having to first go to a metro stop and then reverse commute? I've sent this to FCDOT.
Why not have a bus serving the residents and businesses along a corridor regardless of the inter-jurisdictional boundary? I've sent this to FCDOT.

Topics:
7:00 -- Hunter Mill Assisted Living Special Exception Application | HM 2018-HM-024 (in the Hunter Mill district)
Current events at the Steven F. Udvar-Hazy Center
Weekend Closure of Route 50 East In Fairfax April 26-28, Eastbound detour will be in place for pipe replacement near Fair Oaks Mall

All lanes of eastbound Route 50 (Lee-Jackson Memorial Highway) adjacent to Fair Oaks Mall will be closed from 7 p.m. Friday, April 26 to late Sunday night, April 28 for Virginia Department of Transportation crews to replace a stormwater pipe.
Traffic will be detoured via West Ox Road (Route 608), Monument Drive, Fairfax County Parkway (Route 286) and eastbound I-66 back to eastbound Route 50.
Two of the three ramps from the Fair Oaks Mall loop to eastbound Route 50 will be closed; the ramp closest to I-66 will remain open.
Westbound Route 50 will not be affected by the work and will remain open.
Drivers can expect delays and are advised to use alternate routes.
VDOT crews made temporary repairs at this location earlier this week until permanent repairs could be scheduled.

Walney Road will close between Route 28 and Cabells Mill Road. Drivers will be temporarily detoured to Westfields Boulevard to access Walney Road from Route 28 through fall 2020. Access to Route 28 North from Walney Road will be permanently directed to Westfields Boulevard. These traffic changes are needed for improvements to the Route 28 and I-66 interchange as part of the Transform 66 Outside the Beltway Project.
When work is complete, Walney Road will be reconnected with Braddock Road by a new overpass over Route 28. This overpass will provide direct access to and from both the new I-66 Express Lanes and general-purpose lanes, as well as to Route 28 to and from the south. The Transform 66 Outside the Beltway Project will also remove the four sets of traffic signals along Route 28 between I-66 and Westfields Boulevard.
Details of upcoming traffic changes:

Temporary closure of Walney Road between Route 28 and Cabells Mill Road through fall 2020.
Temporary elimination of the right turn and traffic signal from Route 28 North to Walney Road.
Drivers can access Walney Road from northbound Route 28 by continuing north to the Westfields Boulevard interchange, staying to the right to go east on Westfields Boulevard, then turning right on Walney Road.
Direct access to Walney Road from northbound Route 28 will be restored in a later phase of construction.
Permanent elimination of the right turn from Walney Road to Route 28 North.
Drivers can access Route 28 by taking Walney Road north, then turning left on Westfields Boulevard to the Route 28 interchange.
Drivers accessing Braddock Road from I-66 and Route 28 North can continue to utilize the left-turn lanes and the existing traffic signal during this phase of construction.

Drivers should expect construction-related detours and additional changes to traffic patterns as work progresses at the Route 28/I-66 interchange and along Route 28. Drivers are reminded to use caution and pay attention to lane markings and roadway signs in construction work zones.
Learn more about the project and sign up for project updates and lane closure alerts at Transform66.org.
Please join the Virginia Secretary of Transportation, Shannon Valentine, and VDOT staff for a Virginia Beautification Event to be held on May 13, 2019! We will pick up litter in the vicinity of the Stringfellow Park and Ride lot.
Time- 1:45pm- Secretary will kick off event which will run until approximately 4:00pm
Meet up at the VDOT District Office, 4975 Alliance Drive, Fairfax VA
A bus will transport us around 2:15 pm to the Event Location, Stringfellow Road Park and Ride lot to begin the litter pickup.
Please wear closed-toe shoes and comfortable clothes. Vests and gloves will be provided.
This event will occur prior to the Spring Six Year Program Public Hearing which will be held that evening.
Please RSVP for the litter pickup event by May 3 to Wanda Meinhardt at Wanda.Meinhardt@VDOT.Virginia.gov.

Location: Centreville Elementary School; Cafeteria (14330 Green Trails Boulevard, Centreville, VA)
Fairfax County Department of Transportation (FCDOT) will hold a public information meeting on the planning and implementation of the Off Corridor portions of the I-66 Outside the Beltway Bicycle/Pedestrian Trail. The meetings will include an overview of construction on I-66 by the Virginia Department of Transportation (VDOT) and a review of the proposed trail along the I-66 corridor, including the off-corridor segments being funded by Fairfax County.

The Fairfax County Department of Transportation (FCDOT) launched a second online survey last month on transportation improvements along the Fairfax County & Franconia Springfield Parkways. The survey was developed based on community input from first round survey results last year. The current survey will gather feedback from residents on future corridor transportation improvements. The survey will close at midnight on May 6, 2019.
In the fall of 2018, strong participation at public input meetings and 15,150 responses to the first online survey informed the formulation of strategies discussed at the recent, second round of public meetings and led to the removal of tolling along the parkway as one of the approved strategies. Further input and direction from the public will help develop these preliminary alternatives and lead to an FCDOT / VDOT final recommendation in identifying a preferred alternative concept plan.

Please join us in May at one of our Public Information Meetings--dates, times and locations are listed below (the same information will be presented at each meeting). Our project team will showcase the latest project design and schedule, and we'll have staff to answer your questions on stormwater management, right of way, environmental topics, traffic engineering, sound barriers and other information. We'll also give an overview of upcoming construction work in 2019.
May 7, 2019, 7-9 p.m. at Forestville Elementary School, 1085 Utterback Store Road, Great Falls, VA 22066
May 14, 2019, 7- 9 p.m. at Colvin Run Elementary School, 1400 Trap Road, Vienna, VA 22182
If you have any questions or concerns, please check out the project web site at http://connectroute7.org.

The meeting will begin at 5:30 p.m. and be held at the VDOT Northern Virginia District office (across from Fairfax COSTCO on West Ox Road) at the VDOT Northern Virginia District Office, Potomac Room, 4975 Alliance Drive, Fairfax, VA 22030
This is an opportunity to provide feedback on projects the CTB has recommended for funding in their proposed Six Year Improvement Plan (SYIP). The SYIP appropriates public funds to highway, road, bridge, rail, bicycle, pedestrian, public transportation, and transportation demand management projects.