Sully District Council of Citizens Associations
P.O. Box 230042
Sully Station, VA 20120-0042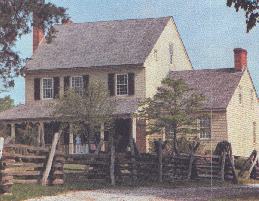 Notes from the 7 Feb 2017 Joint Sully District Land Use and Transportation Committee
by Jim Neighbors, Secretary
MEETING ANNOUNCEMENTS:

Refer to the February Joint Sully District Land Use and Transportation Committee agenda for meeting announcements.
Follow us at @SullyDistrict!
For transportation and related issues, follow the Sully District Transportation Advisory Commissioner at @SullyTAC
LAND USE AND TRANSPORTATION COMMITTEE:
Proponent: Frank Stearns, Donohue & Stearns, PLC
Action: A request for a Feature Shown for cell site
Location: 6212 Summer Pond Dr., Centreville, VA
From the On-line Land Use and Transportation Committee Presentation Registration Form:

Exempt: Is Not
Statement Acknowledged: Yes
Description: T-Mobile Cellular facility to be established by increase of existing 56' Silo dome by 10' and install inside of new siding below dome a microwave dish and initially 6 panel antenna with space for 3 more. A 10' x 25' compound enclosed with 8' tall wood fence at the base for unmanned equipment and propane generator. No employees at site except for technician visiting every 6-8 weeks for maintenance check.

A request for a Feature Shown for cell site at 6212 Summer Pond Dr. has been filed with Fairfax County Planning Office. Assigned #2232-Y16-42 Jon Bouno is Staff coordinator. Proposal is to replace dome on existing 56' tall silo with a dome 10' taller. Antenna would be inside dome and not visible. At the base outside silo would be a secure 10'x25' compound to hold equipment.
If Staff agrees it is a Feature Shown there would be no Planning Commission public hearing.
Proposal for installation of a higher dome on the existing former farm silo. Total height would be increased from 56' to 66'. Increased silo height would allow for 9 more cellular antennas; 6 planned initially by T-Mobile with 3 more possible later if needed. Action would also add ground equipment in a 16' X 25' fence enclosed area.
Extension to existing silo to be painted in color to closely match existing material. Question as to whether or not existing ivy on silo would be retained or removed since this ivy is defined as an invasive species. T-Mobile representative indicated that the ivy would be removed.
It was noted by Carol that the existing silo is one of the few remnants remaining from the farming period of the Sully / Centreville area, noting particularly the brick and mortar construction.
It was noted that the silo is owned by the neighboring apartment complex and that no proffers or conditions apply to this action. The current owner will receive fees from T-Mobile for the use of this site as a cellular antenna site. this was noted as a 2233 type action that will not require a public hearing.
Recommendation: After the discussion, the committee recommended approval.
Resolution on Metro funding
Last month the Mount Vernon Council of Citizens Associations (MVCCA) considered a draft resolution designed to request the Commonwealth to secure a permanent funding source in support of Metro. In their discussion they came to the conclusion that the Fairfax Federation would be in a better position to influence the Virginia legislature than the MVCCA.
Their thoughts on the matter are posted on the Federation's transportation page along with the Federation's transportation committee's comments on the MVCCA proposal.
Committee members, including several from Sully District, suggested the idea of having multiple civic organizations across the region each submit separate statements on this topic.
Lewis Grimm, our 2d VP and a member of the Federation's transportation committee, suggested that we discuss this at our meeting tonight.
A draft of the Federation's resolution is available for our consideration and modification
Rather general discussion of this topic; note that the current WMATA regional compact may need to be renegotiated to achieve improved system. agreement by the attendees on the need for dedicated long term Metro funding. Suggestion that any resolution should be sent to county, state, and federal elected officials since all are involved with the system's operations.
VA General Assembly action relative to WMATA safety board was noted during the discussion.
No specific details offered for the proposed funding resolution.
Recommendation: The committee recommended that we develop a resolution; Mr. Lewis, SDC 2nd VP, will draft the resolution for the committee.
Commercial Vehicles in Residential Districts ZOA
Church of the Blessed Trinity
Applicant representative showed up about 7:20-7:30. Noted staff report anticipated on February 22nd. BZA case deferred to March 1 or March 7. No additional information available at this time. Addition of vehicle storage building to site plan.
Supervisor's assistant suggested deletion of time references on agenda; all items to follow during meeting in the order shown rather than being time constrained.
Pawn Shop request for allowed use in existing retail jewelry store
Requested action was denied by county staff. Claimed that the current comprehensive plan does not allow any such retail use in that specific area. staff also had concerns over projected traffic volume to be generated by this new land use; cited example of increased activity at pawn shop located in Tysons area.
Route 28 / Bradenton
Assisted living and child care center.
Penrose Place / Lee Road
Traffic signal proffered but not built; this is now to be done by COSTCO. Also mention made of new Lidl grocery store at former Marlo Furniture site; development plan still includes field.
Next month's meetings will start at 7 PM
The Joint Sully Land Use and Transportation Committee is scheduled for Tuesday, 7 March 2017.

The Sully District Council membership meeting is scheduled for Wednesday, 8 March 2017. The Membership topic is 2018 Fairfax County and School Board Budgets. A joint town hall meeting with Sully Supervisor Kathy Smith and Sully School Board Member Tom Wilson will be held at the Little Theatre in Rocky Run Intermediate School.
ADJOURNMENT

The meeting adjourned at approximately 8:00 p.m.

Respectively submitted by

Jim Neighbors
Secretary
Sully District Council
---
Sully District Council Home Page
Sully District Council Minutes
Land Use & Transportation Committee Minutes
Data Area Transportation Association information
---
© SDC;
http://www.SullyDistrict.org webmaster2015 @ SullyDistrict.org

modified by Jeffrey M. Parnes