Sully District Council of Citizens Associations
P.O. Box 230042
Sully Station, VA 20120-0042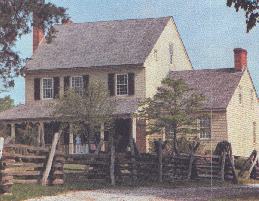 Agenda for 7 March 2017 Joint Sully District Land Use and Transportation Meeting
by Jeff Parnes
The Sully District Joint Land Use and Transportation Committee will meet at 7:00 p.m. on 7 March 2017 in the Sully District Governmental Center Front Meeting Room, 4900 Stonecroft Boulevard, Chantilly, VA, 20151. This meeting is on the first Tuesday of the month with participation by members of both the Land Use and Transportation committees of the SDCCA and WFCCA. The meeting will be canceled if Fairfax County Schools or after school activities are canceled due to adverse weather the day of the meeting.

Time to renew your association's membership in the Sully District Council. Our membership application can now be submitted on line! Please complete it, and then print a copy to enclose with your check.

Has yours made plans to join us for 2017?

The February 2017 Sully District Joint Land Use and Transportation Committee and Sully District Council Board meeting minutes are posted online
Follow us at @SullyDistrict!
For transportation and related issues, follow the Sully District Transportation Advisory Commissioner at @SullyTAC
This month's Sully District Council membership meeting will start 7 PM on 8 March, scheduled topic: Annual Sully Joint County and School Board budget town hall meeting.
Land Use and Transportation Committee:
In light of the recent amendment to the Code of Virginia, the county has provided us with a statement be to read when our land use committee meets with a prospective applicant for a rezoning or proffer condition amendment (PCA) for new residential development and/or new residential use in areas of the County that are not exempt from Virginia Code Section 15.2-2303.4. It is recommended that if our committee is meeting with more than one applicant to read this statement for each rezoning/PCA.
All times estimates are provided as a courtesy, presentations will start after the completion of the proceeding presentation, however long it takes. Recommend that presenters be ready at least 30 minutes prior to their scheduled time.
Prospective presenters are requested to register on the Land Use and Transportation Committee Presentation Registration Form as a condition of their presentation.
Proponent: Clara Quintero Johnson Planning Division, Policy and Plan Development Branch, Fairfax County Department of Planning and Zoning
Action: study update
Location: Dulles Suburban Center
Staff has asked to present a quick Dulles Suburban Center study update. They've begun a new phase in the study and thought it might be useful to check in with those members that haven't been following the study.
Proponent: Susan Yantis, Senior Land Use Planner, and Frank McDermott, Hunton & Williams LLP
Action: PCA 2006-SU-025-03
Location: Parcels D & E off Newbrook Rd, Chantilly (The property is identified on Fairfax County Tax Map Parcel 44-1 ((1)) 6 (pt.) and consists of approx. 36.78 acres. Commonwealth Centre is located east of the interchange at Route 28 and Westfields Boulevard)
From the On-line Land Use and Transportation Committee Presentation Registration Form:

Exempt: Yes
Statement Acknowledged: N/A
Description: Regency Centers Acquisition, LLC and Toll VA VII, L.P. submitted nomination DSC-J-1 in conjunction with the Dulles Suburban Center study with a concurrent zoning application, PCA 2006-SU-025-03, to permit an option for residential and retail/restaurant/theatre uses in Land Bay D of Commonwealth Centre. Combined with the approved Wegmans and other complimentary retail/restaurant uses, Commonwealth Center will become a focal point for the area and create a more vibrant mixed-use activity center for the Dulles Suburban Center.

A high level brief on the Regency Centers develpment was presented at the February Sully District Membership meeting (agenda). Their presenation is available here
Susan spoke with Clara Johnson, FFXCO Planning Division, and she will attend as well to present the proposed comprehensive plan amendment for the property.
Proponent: Keith Martin representing Stonebridge Investments LLC
Action: SP 2016-SU-090
Location: Bull Run Post Office Rd
From the On-line Land Use and Transportation Committee Presentation Registration Form:

Exempt: Yes
Statement Acknowledged: N/A
Description: SP 2016-SU-090 Stonebridge Investments LLC for a riding and boarding stable. This is an existing riding/boarding stable that was grandfathered, but lost its status when the land area was reduced for a residential subdivision and some land added to the adjacent winery

They have appeared before the Joint Committee twice before in October and November 2016
Keith reports that they have added acreage to stable the SP and expect to have staff approval.
Notes from their October appearance:

How is the subdivision impacted buy this use?
What is access to this site through the neighborhood?
How many horses allowed -- by ordinance, so many per acre?
Will this become a noxious neighbor to the new homes that will be built? Response: NV Homes will write in to the conditions of the new homes contracts
Need to see trails, how it fits in bigger picture

After the October meeting At-Large Planning Commissioner Jim Hart posed the following query to county staff:

Did you all ever get any more information about the equestrian center SP case off BRPO Rd? I had some questions which you all may have asked already. Specifically:

How do vehicles/horse trailers get to the public road through the new subdivision? I assume all traffic would come from BRPO Rd somehow, rather than up from the winery side? Is there a gravel road or paved road or what? Is there a cut through?
Does VDOT or OT have any issues with running the vehicular access to a nonresidential use down private roads? Is the entrance near or along any houses?
Also what is the configuration of the adjacent new houses, and how do they relate to the access road?
Does the nonresidential use need frontage on a public road?
Is the site an outlot or a lot, and does that make a difference?
Also what is the distance between the existing structures and the new homes, and their orientation? Seemed like at least the one building might be close to backyards.
Also how do the connections to trails work, and where exactly do the trails go? Are they public trails? Is there an easement? Are there going to be gaps through the subdivision, or is it continuous? Can someone go from BRPO Rd to the stream valley/battlefield, and vice versa?
Has the floodplain been located? It was vague on the drawing.

I understood from Keith Martin there were no outdoor lights and loudspeakers proposed and would want to confirm that.
I was at the first meeting with WFCCA and SDC folks, which had a lot of questions and not a lot of answers. I believe Keith Martin is coming back in a couple weeks. I wondered if the discussions with staff had progressed further in the meantime, and if anything had changed.

Staff responded as follows:

They did have a meeting with Keith and a representative from the applicant and requested a great deal more information from them. They provided an updated plat and a revised statement of justification, however staff doesn't believe all of its questions have yet been answered. Staff is having another internal meeting about the application and then the application will be presented at the regular staffing meeting. This is to say that staff's understanding of their proposal continues to evolve.
Staff provided a few answers at this time:

Their method of access to BRPO Road is in three phases. First, it will continue to be at its current point, next it is proposed to have an interim access point from BRPO Rd. to Delaney Chase Way and Lady Adelaide Court once those streets are constructed for the new subdivision, finally it is proposed to be located via a 30 ft. ingress-egress easement that runs from BRPO Road (just south of the new subdivision), along the southern side of the subdivision, to the riding and boarding property. The final access point will have a commercial grade entrance to BRPO Road and will be paved a minimum of 25 feet.
The revised plat does show the floodplain and areas of RPA which just cross the edges of the property to the north and west and do not cover either of the barns. However, one of the equestrian trail easements does cross the RPA.
The revised plat does depict the equestrian trail easements which cross over the "tails" of the subdivision lots. One of the trails leads to the future Delaney Chase Way, one leads north toward the Park Authority trail system, and one leads south toward the winery.
The riding and boarding property is not directly adjacent to any of the subdivision properties. There are two houses in existence on the adjacent property that are currently occupied by renters, but staff will need more information from the applicant as it understands many of the structures in this area are proposed to be demolished.

The BZA public hearing on the riding stable behind the winery was deferred to 4-19-17.
Proponent: Keith Martin
Location: Old Lee Road next to the School Board bus lot
From the On-line Land Use and Transportation Committee Presentation Registration Form:

Exempt: Yes
Statement Acknowledged: N/A
Description: RZ 2016-SU-015 to rezone TM 43-2 ((1)) 2 from I-3 to I-5 to permit a New Vehicle Storage use on the 5 acre property.

They have appeared before the Joint Committee before in October 2016
Keith reports that they have added a service building to the rezoning and expect to have staff approval.
9:10 -- Resolution on Metro funding
At last month's committee meeting the committee recommended that we develop a resolution; Mr. Lewis, SDC 2nd VP, was asked to draft the resolution for the committee.
Rather than including a lot of typical "whereas" and "therefore", he tried to create it as more of a direct statement of the problem using bits and pieces of information compiled from a couple of different sources. He hopes this resulting discussion piece makes some sense to the council members. However, since he has no pride of authorship with this so feel free to add, delete, or totally discard any portion of the drsft.
Please send any comments you may have on the first cut of the potential resolution on WMATA funding for consideration by the Sully District Council to Messrs. Lewis and Parnes by 14 March for consolidation.
On-line Land Use and Transportation Committee Presentation Registration Form

All prospective presenters are requested to complete the On-line form as a condition of their presentation.

Church of the Blessed Trinity

Here is a link to the staff report. BZA public hearing was Wednesday, 1 March 2017
The BZA decision on the church was deferred to 3-22-17. They had some speakers from the Gate Post Estates neighborhood opposed, mostly stormwater issues. The BZA had some questions, and wanted stormwater staff to look at some recent changes to the design [submitted the day before the public hearing].

Recreation Center in Franklin Farm Shopping Center

A proposal to change the use of the Sears Hardware store to allow recerational uses was present to the Joint Committee in September 2016 (see the agenda).
Here is a link to a staff report for the trampoline facility in Franklin Farm coming to the PC in a couple weeks.
Although not confirmed, a chain (Launch) of these type of facilities is advertising that a new location is coming to Herndon, VA.
Items of General Interest:
Current events at the Steven F. Udvar-Hazy Center
Rehabilitation work on the Old Centreville Road bridge over Bull Run

VDOT will begin rehabilitation work on the Old Centreville Road bridge over Bull Run on Tuesday, 24 January. During the rehabilitation, bridge traffic will be controlled via temporary signals. This project is scheduled to be completed by the Fall of this year.
To find more information on this project, please click here.

Public Feedback Sought for Draft Update to Environmental Vision by 6 March 2017

A draft update to the Fairfax County Board of Supervisors'

Environmental Vision has been produced, and public feedback is sought. To offer input,

please

answer an

online survey

that will be available online through Monday, March 6.
Fairfax County is currently seeking feedback on the initial draft of the updated Board of Supervisors Environmental Vision. The Board of Supervisors adopted its vision in June 2004, and it was last updated in March 2007. The current vision is organized into six major core service areas: growth and land use, air quality and transportation, water quality, solid waste, parks/trails/open space, and environmental stewardship.
Please take this online survey through Monday, March 6 to offer your comments.
This draft incorporates public comments that we previously received when we asked people about what additions, changes, or updates they wanted. We held three public meetings and conducted an online survey to get this feedback.
The input received so far is summarized in a presentation, and results from the survey and meetings are also provided individually.
Survey Results:

We conducted an online survey in June 2016, and the complete results are provided.

Public Meeting Input:

Three public meetings were held in July 2016 to allow the public to offer input in person and we received additional written testimony. What we heard is provided.

Planning for Transportation – your input is needed by 10 March 2017

On behalf of the Office of Intermodal Planning and Investment, the movement of people and goods is important for Virginia's vitality and competitiveness. As we plan for a pipeline of short-range improvements to 2025, we are also scenario planning for 2040. We need to understand your ideas and concerns regarding transportation planning across our state.
Every four years, the Code of Virginia directs the Commonwealth Transportation Board, with assistance from the Office of Intermodal Planning and Investment (OIPI), to conduct a comprehensive review of transportation needs in a Statewide Transportation Plan – VTrans. The development of VTrans2040 was initiated in spring 2014. The 2025 Virginia Multimodal Transportation Plan (VMTP) is part of the overall VTrans plan. As part of the development of the VMTP, a comprehensive statewide needs assessment was completed. The VMTP Needs Assessment includes multimodal transportation capacity and operations needs at three travel market scales and included a statewide assessment of safety needs.
The assessment led to draft 2025 Recommendations as follows:

Over 800 statewide needs identified in the Needs Assessment were consolidated across travel markets,
The resulting 170 total consolidated needs statewide were evaluated and divided into 3 Tiers,
Tiering was completed by combining a data-driven "criticality assessment" of the consolidated Needs with an outreach process, in which regional and local stakeholders and the public correlated each Need with VTrans goals and both the importance and urgency of each Need to individual regions,
The resulting Tiered 2025 Needs were shared with the public in the CTB Fall 2016 Public Meetings, and
The Tier 1 needs were compared to existing plans and programs to identify projects to meet the needs, and in some cases, new project ideas were drafted.

The Draft 2025 Recommendations for Tier 1 needs are currently being presented to all MPO and/or PDC regions in Virginia. All the materials from these meetings are available at http://www.vtrans2040.com/Pages/Recommendations.aspx.
Since this is the first time VTrans has included project-level recommendations in a Multimodal Transportation Plan, we are eager to receive feedback on the Tier 1 needs that address the VTrans Vision, Goals, Objectives and Guiding Principles (found here).
Please share your comments on the Draft 2025 recommendations using this survey: https://www.surveymonkey.com/r/VMTP2025 (A link is also provided on the vtrans2040.com page).
The survey will take about ten minutes to complete.
Comments will be gathered through March 10, 2017.
Thank you in advance - your feedback is very valuable to this process!
Dulles Suburban Center Meetings

As the Dulles Suburban Center Study enters into its second phase, the Advisory Group has set its schedule for the next several months. Residents are invited to attend the meetings and hear what the group is discussing regarding land use in the Dulles Suburban Center. The upcoming meetings will be held at 7 p.m. at the Sully District Governmental Center, 4900 Stonecroft Blvd., Chantilly, on March 6 and 21.
Specific meeting topics will be posted on the Dulles Suburban Study website closer to the date of each meeting.

The Fairfax County Federation of Citizens' Associations request the pleasure of your company at the Sixty-Seventh Annual Awards Banquet honoring 2016 Fairfax County Citizen of the Year

Sunday, the second of April at the Crowne Plaza Tysons Corner 1960 Chain Bridge Road, McLean, Virginia, Cash bar Cocktails 5:30, Program 6:30 p.m.
Fairfax County Citizen of the Year: Joseph Chudzik
Citation of Merit Honorees: Cheryl Ellsworth, Emily McCoy and Ken Balbuena
Click here for more details, or to RSVP or Pay via credit card.
Next month's meetings will start at 7 PM in the in the Sully District Governmental Center Front Meeting Room, 4900 Stonecroft Boulevard, Chantilly, VA, 20151.