Sully District Council of Citizens Associations
P.O. Box 230042
Sully Station, VA 20120-0042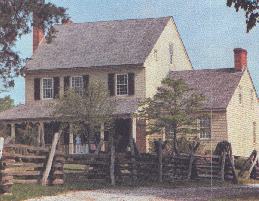 Notes from the 16 December 2019 Joint Sully District Land Use and Transportation Committee
by Jeff Parnes, Land Use and Transportation Committee, SDCCA
CALL TO ORDER:
The meeting was called to order by Jeff Parnes, SDCCA, and Stephen Chulick, WFCCA, at 7:00 PM.

MEETING ANNOUNCEMENTS:


Follow us at @SullyDistrict!
For transportation and related issues, follow the Sully District Transportation Advisory Commissioner at @SullyTAC
In lieu of our meeting members were encouraged to attend the Transportation Summit sponsored by Delegate Karrie Delaney and Sully Supervisor Kathy Smith on 11 December 2019.
Supervisor Smith's office posted the Transportation Town Hall meeting materials to Supervisor Smith's web page.
LAND USE AND TRANSPORTATION COMMITTEE:
Proponent: Casey Judge, Senior Planner, Zoning Administration Division, Fairfax County Department of Planning and Development
Proposal: Fairfax County is working with Clarion Associates on a Zoning Ordinance Modernization project, or "zMOD", to re-write the 1978 Zoning Ordinance. This includes substantive changes and modernization efforts to land uses, definitions, and regulations, as well as reorganization and updating the language of the remaining articles of the Ordinance. The zMOD project has been ongoing since January of 2018 with public hearings on the new Ordinance expected in the Spring/Summer of 2020. This presentation will provide an overview of the project, as well as highlight substantive changes to uses and regulations of particular interest to residents, including Accessory Dwelling Units, Freestanding Accessory Structures, Home-Based Businesses, corner lots, and decks/patios.
Location: Countywide.
Meeting Notes

At the meeting it was mentioned that the county has a zMOD Outreach page. A link to that page can be found on the left on the zMOD home page: https://www.fairfaxcounty.gov/planning-development/zmod/outreach.The page is updated from time to time — for instance, they'll be moving the Sully meeting from the upcoming list to the previous list.M
They also have on the left of the zMOD home page a link to the Documents & Presentations: https://www.fairfaxcounty.gov/planning-development/zmod/documents. This page includes all of the posted drafts, some videos, as well as their DPC and general outreach presentations. They haven't been posting the PowerPoints that they give to each community group (that would get to be quite long!), but they usually represent a subset of the slides from the other presentations.
They provided a PDF of the presentation from the meeting, which committee members or attendees are welcome to share with the other community residents. They will also be in touch to schedule a return visit once they release a consolidated draft (hopefully in the springtime). Feel free to reach out to them at any point with any questions or comments.
They plan on submitting a zMOD Draft to the PC sometime the summer of 2020, while the implementation date has not yet been determined.>
Proponent: Tracy L. Themak, Donohue & Stearns, PLC
Proposal: In an ongoing effort to provide quality wireless service, Milestone Communications is proposing a 124-foot wireless telecommunications facility (Monopole) at the Stringfellow Park & Ride property, addressed 4920 Stringfellow Road, Centreville, VA 20120. T-Mobile will be the first wireless carrier to locate on the proposed tower.
Location: 4920 Stringfellow Road, Centreville, VA 20120
From the On-line Land Use and Transportation Committee Presentation Registration Form:

Exempt: Is not
Read Statement: Yes
Read Statement: Not Applicable

See the provided presentation
The Board of Supervisors extended the review period for this 2232 Application:

Background: Subsection F of Section 15.2-2232 of the Code of Virginia states: "Failure of the commission to act on any such application for a telecommunications facility under subsection A submitted on or after July 1, 1998, within 90 days of such submission shall be deemed approval of the application by the commission unless the governing body has authorized an extension of time for consideration or the applicant has agreed to an extension of time. The governing body may extend the time required for action by the local commission by no more than 60 additional days. If the commission has not acted on the application by the end of the extension, or by the end of such longer period as may be agreed to by the applicant, the application is deemed approved by the commission." The need for the full time of an extension may not be necessary, and is not intended to set a date for final action.
Vendor - T-Mobile
Tax Map No. 55-1 ((3)) 45
4920 Stringfellow Road, Centreville, VA
Accepted September 16, 2019
Extended to February 13, 2020

Following the Milestone community meeting held in November, Milestone updated the project website with dates for upcoming meetings and hearings. They have also added the photosimulations that were shared at the community meeting. The project website can be found here: https://stringfellowprwireless.com
Meeting Notes

This tower is replacing a tower that needed to be removed due to I66 widening. This pole is 25 feet higher than the removed one. If approved, construction is planned for June 2020
T-Mobile is the only career who is currently planning to use the tower, but 3 additional carriers can use it. It will first be used to support 4G, but can be upgraded to 5G
It is located in Stringfellow Road P&R, 264 feet from the closest residence.
Questions and Responses:

Q: What is the planned use for the treed area? R: Planned for additional parking for the P&R and future WMATA Orange Line extension station
Q: Will this enhance e911 responsiveness? R: Yes
Q: How was the search ring determined? R: The search ring is developed based on existing net of T-Mobile towers
Q: Did you consider a fake tree versus a candelabra? R: No, it was thought that the candelabra looked better than the tree
Q: Could a DASH system (smaller distributed poles) R: No, because DASH systems supplements existing antenna, this replaces a lost tower
Q: Could this be smaller? R: No, a smaller pole would not work as well
Q: Could an existing tower work? R: None were strong enough
Q: Could it be placed on other commercial property? R: None were agreeable in the area that was searched
Q: What are the health risks? R: The proposed site is under any FAA constrained limit
Q: What happens if more vendors use the tower? R: The new users would have to prove that the cumulative emissions are under the limits
Q: What is the tree reduction impact? R: Not yet determined, but working with the county reduced footprint from 9800 sq ft to 6800
Q: Could T-Mobile use an existing site? R: They would prefer to collocate their site on an existing site versus building a new one – but none were suitable
Q: This tower is unsightly, the trees will go and it will be a negative impact on the nearby homes; can it be reconfigured and moved elsewhere? R: Congress has pre-empted the ability of localities to impose standards more severe than the FAA requirements, so if the impacts are within FAA guidelines that is the final word
Q: When will the Staff report will available? R: The Staff report will be out 2-weeks before 8 Jan 2020 hearing.
Q: Is there any room along I66? R: No room

In Franklin Farm no one has reported problems selling their houses based on the location of a nearby tower
Statement and Recommendations The Sully District Joint Land Use and Transportation Committee has unanimously identified the following concerns related to the proposed telecommunications tower:

Is this the optimum location for the tower?
Is there sufficient separation from the tower and residential development?

Until these concerns are resolved, the Sully District Joint Land Use and Transportation Committee objects to the approval of this proposal.

Next month's meetings will start at 7 PM in the Sully District Governmental Center Front Meeting Room, 4900 Stonecroft Boulevard, Chantilly, VA, 20151 unless otherwise noted


Topics:
Proponent: Mike Van Atta, McguireWoods
Proposal: Follow up presentation and discussion for the Retreat at Westfields (RZ 2019-SU-009) on behalf of Elm Street Communities to provide an overall update to the group. .
Location: Tax Map 43-4((1))16

Exempt: Is
Read Statement: Not Applicable

The Planning Commission hearing date is scheduled for 1/15/2020. The staff report will be published late December.

Proponent: David Houston, Bean Kinney & Korman, PC
Proposal: Proffer Condition Amendment application to change one proffer from 1999 governing the existing Dulles Auto Park. The applicant is the Dulles Auto Park Owners Association, Inc. and all owners within the Auto Park have consented to the application. The application requests the modification of a portion of a single existing proffer (Proffer #3) to eliminate the sentence that establishes a cap on the number of total vehicle sales buildings at 10. The overall maximum permitted density of 0.20 FAR will not change. No new construction is proposed.
Location: Dulles Auto Park, 4105-4175 Auto Park Circle, Chantilly, VA
From the On-line Land Use and Transportation Committee Presentation Registration Form:

Exempt: Is not
Read Statement: Not Applicable

Although the application has been accepted for processing, the applicant does not believe a Staff Coordinator has been assigned yet and is not aware of any hearing dates. hearing dates.
Zoning Application and Proffered Condition Amendment Application.
8:30 — Stanley Martin "Stonebrook at Westfields" rezoning
Proponent: Andrew A. Painter, Walsh, Colucci, Lubeley & Walsh, P.C.
Proposal: The Applicant is seeking a rezoning to the Planned Development Housing 16 (PDU-16) zoning district to permit the construction of 151 residential dwelling units, containing up to 136 two-over-two stacked townhomes, and 15 townhomes. The density of the proposed project is 12.54 dwelling units per acre. The proposed community will be located at the northeast corner of the intersection of Westfields Boulevard and Newbrook Drive, south of an existing pond, and opposite of The Field at Commonwealth Shopping Center. The Applicant will provide 10 Affordable Dwelling Units (ADUs) and eight Workforce Dwelling Units (WDUs). An approximately 71,500 square foot publicly-accessible terraced park and green corridor will be adjacent Westfields Boulevard overlooking the pond. The terrace will be stepped/benched with hardscaping elements to provide a passive amphitheater-style park for the proposed community and Westfields at-large. An approximately 14,500-square foot community courtyard is proposed to be constructed between two stacked townhome rows, which will provide a visual and physical connection for residents to the terraced park and green corridor to the north. The courtyard will extend south to provide an approximately 4,000-square foot bicycle amenity station open space which will be framed by stacked townhomes, and will provide a visual connection to Newbrook Drive and the existing Newbrook Drive trail. An approximately 11,000-square foot pocket park will serve as a focal point between the stacked townhomes and rear-loaded townhomes on the eastern end of the community, and will include playground equipment, trash bins, and seating.
Please see below for a web link to view/download our application as submitted: http://ldsnet.fairfaxcounty.gov/ldsnet/ldsdwf/4661875.PDF
Location: 14224 & 14226 Newbrook Drive, Chantilly, VA 20151, Tax Map #44-1 ((8)) 05 & 06

Exempt: Is
Read Statement: Not Applicable

We've been deferring for a few months (and we may need to defer again), but we've been trying to resolve some of the more critical staff issues before appearing before the joint land use committee. My earnest hope is that we can come to a resolution by January and would be ready to present. I believe it would be beneficial to have staff present as well (Katie Quinn with DPD is our project coordinator).

ADJOURNMENT
The meeting adjourned at approximately 8:30. Respectfully submitted,

Jeff Parnes
Land Use and Transportation Committee Chair
Sully District Council
---
Sully District Council Home Page
Sully District Council Minutes
Land Use & Transportation Committee Minutes
Data Area Transportation Association information
---
© SDC;
http://www.SullyDistrict.org webmaster2018 @ SullyDistrict.org

modified by Jeffrey M. Parnes