Sully District Council of Citizens Associations
P.O. Box 230042
Sully Station, VA 20120-0042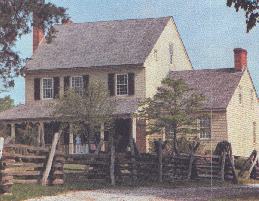 Agenda for 3 April 2018 Joint Sully District Land Use and Transportation Meeting
by Jeff Parnes
The Sully District Joint Land Use and Transportation Committee will meet at 7:00 p.m. on 3 April 2018 in the Sully District Governmental Center Rear Meeting Room, 4900 Stonecroft Boulevard, Chantilly, VA, 20151. This meeting is on the first Tuesday of the month with participation by members of both the Land Use and Transportation committees of the SDCCA and WFCCA. The meeting will be canceled if Fairfax County Schools or after school activities are canceled due to adverse weather the day of the meeting.

Time to renew your association's membership in the Sully District Council. Our membership application can now be submitted on line! Please complete it, and then print a copy to enclose with your check.

The 6 March Sully District Joint Land Use and Transportation Committee minutes are posted online
Follow us at @SullyDistrict!
For transportation and related issues, follow the Sully District Transportation Advisory Commissioner at @SullyTAC
Topic: Fairfax County Park Authority
Presenters:

Maggie Godbold, Sully District Park Authority Board Member
Park Authority Staff
In light of an amendment to the Code of Virginia, the county has provided us with a statement be to read when our land use committee meets with a prospective applicant for a rezoning or proffer condition amendment (PCA) for new residential development and/or new residential use in areas of the County that are not exempt from Virginia Code Section 15.2-2303.4. It is recommended that if our committee is meeting with more than one applicant to read this statement for each rezoning/PCA.
All times estimates are provided as a courtesy, presentations will start after the completion of the proceeding presentation, however long it takes. Recommend that presenters be ready at least 30 minutes prior to their scheduled time.
Prospective presenters are requested to register on the Land Use and Transportation Committee Presentation Registration Form as a condition of their presentation.
Plan Amendment DSC-D1-1 (Middleton Farms Submission of the Dulles Suburban Center Study) Adopted Text

The 2017 Edition of the Comprehensive Plan has been updated as a result of Plan amendment DSC-D1-1, adopted by the Board of Supervisors on March 20, 2018.
2017-09: Submission DSC-D1-1 (Middleton Farms) of the Dulles Suburban Center Study (Plan Amendment 2013-III-DS1) - On July 9, 2013, through the approval of the 2013 Comprehensive Plan Work Program, the Fairfax County Board of Supervisors (Board) authorized Plan Amendment (PA) 2013-III-DS1 for consideration of a Comprehensive Plan Amendment for the Dulles Suburban Center. As a part of the Dulles Suburban Center Study, submissions to suggest potential changes to the Dulles Suburban Center section of the Comprehensive Plan were received, including the submission for DSC-D1-1 (Middleton Farms).
Submission DSC-D1-1 (Middleton Farms), located at 13801 Frying Pan Road and 13713 Frying pan Road Tax Map # 24-2 ((1))1, 10 is approx. 66.96 ac. and is located in both the Dranesville and Sully Supervisor Districts. These properties are under concurrent review for rezoning for residential use (RZ 2017-MD-027). Tax Map # 24-2((1))1, 10 is planned for office use up to .15 FAR with an option for office, hotel, recreational facilities and support service retail uses up to .40 FAR with conditions. The adopted plan for this area is the added option for residential use up to a density of 5 dwelling units per acre (du/ac).
The adopted text for this amendment (adopted text No. 2017-09) can be found here. This amendment revised the Dulles Suburban Center section of the Area III Comprehensive Plan.

As promised at the Wall Road Community Meeting on 15 January 2018, Alex Templeton, Policy Coordinator-Land Use & Development for Sully District Supervisor Kathy Smith, provided these latest updates pertinent to the Wall Road site and the Dulles Suburban Center Study.

The Dulles Suburban Center Study is close to concluding and has public hearings scheduled before the Planning Commission on April 18 and the Board of Supervisors on May 15, 2018. The staff report, associated with these public hearings, will be available approximately two weeks prior to the Planning Commission hearing. It will be made available on the project website provided below.
After the Community Meeting on January 16, 2018, the Dulles Suburban Center Advisory Group (on January 22, 2018) voted to maintain the current comprehensive plan language for Land Unit D-3, which includes the Wall Road Site. In addition and since that time, the original submitter of the DSC-D3-1 proposal has filed a written request to the Planning Division formally withdrawing their concept from consideration.

This combined application consisted of a rezoning and special exception application(s). The rezoning application rezoned the subject site (Parcels 54-4((1)) 72A & 72B) from a C-7 to C-8 Commercial Zoning. The special exception application(s) permitted a mini-warehousing establishment and increased the allowable FAR (Floor Area Ratio) from .50 to .70. The 104,427 square foot facility will be sited south-west of the interchange of Centreville Road and Lee Highway. The application was approved by the Board of Supervisors at the March 6, 2018 Board Meeting. For more information, please review the staff report.
Current events at the Steven F. Udvar-Hazy Center

PC public hearing 5-3-18
Lily Yegazu is staff coordinator, Donna Pesto also is working on it.

PC public hearing 4-18-18.
Casey Judge is staff coordinator.
The Fairfax County Department of Transportation will hold a public meeting on the Route 28 widening project. The meeting will begin at 6:30 p.m., with an Open House, a formal presentation at 7:00 p.m., followed by time for questions and answers.
Location: Union Mill Elementary School Cafeteria (13611 Springstone Drive, Clifton, VA)
The Route 28 corridor has experienced increased congestion for many years. The proposed project calls for widening Route 28 in Fairfax County for a distance of approximately 2.3 miles from the bridge over Bull Run to the interchange at Route 29, including:

Adding additional lanes on side streets to improve intersections
Upgrading traffic signals
Improving bicycle and pedestrian connections and crossings, including new 10-foot shared-use paths on both sides of Route 28

The Fairfax County Federation of Citizens Associations requests the pleasure of your company at the Sixty-Eighth Annual Awards Banquet honoring 2017 Fairfax County Citizen of the Year

Sunday, the fifteenth of April at the Waterford of Springfield, Virginia, Cash bar Cocktails 5:30, Program 6:30 p.m.
Fairfax County Citizen of the Year: Gary Ambrose
Citation of Merit Honorees: Barbara Lippa, Lyle "Chet" McLaren and Richard Raines
Special Gratitude Award: Earl Flanagan
Click here for more details, or to RSVP or Pay via credit card.