Sully District Council of Citizens Associations
P.O. Box 230042
Sully Station, VA 20120-0042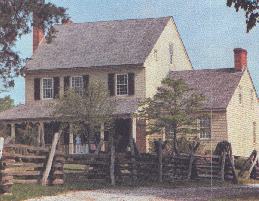 Agenda for 17 October 2018 Joint Sully District Land Use and Transportation Meeting
by Jeff Parnes
The Sully District Joint Land Use and Transportation Committee will meet at 7:00 p.m. on 17 October 2018. This meeting is on the third Wednesday and will be held in the Virginia Run Recreation Center, address 15355 Wetherburn Ct., Centreville, VA 20120. This meeting is conducted with participation by members of both the Land Use and Transportation committees of the SDCCA and WFCCA. The meeting will be canceled if Fairfax County Schools or after school activities are canceled due to adverse weather the day of the meeting.


Time to renew your association's membership in the Sully District Council. Our membership application can now be submitted on line! Please complete it, and then print a copy to enclose with your check.
Has yours made plans to join us for 2018?


Follow us at @SullyDistrict!
For transportation and related issues, follow the Sully District Transportation Advisory Commissioner at @SullyTAC
Membership Presentation 24 October 2017 starting at 7:00:
Topic - Brief on current trends and developments in the county's Fire and Rescue Department
In light of an amendment to the Code of Virginia, the county has provided us with a statement be to read when our land use committee meets with a prospective applicant for a rezoning or proffer condition amendment (PCA) for new residential development and/or new residential use in areas of the County that are not exempt from Virginia Code Section 15.2-2303.4. It is recommended that if our committee is meeting with more than one applicant to read this statement for each rezoning/PCA.
All times estimates are provided as a courtesy, presentations will start after the completion of the proceeding presentation, however long it takes. Recommend that presenters be ready at least 30 minutes prior to their scheduled time.
Prospective presenters are requested to register on the Land Use and Transportation Committee Presentation Registration Form as a condition of their presentation.
Proponent: Andrew Painter, Walsh Colucci
Proposal: Special permit amendment ("SPA") application
Location: The Property is zoned to the R-C, NR, and WS zoning districts and is located on both the north and south sides of Lee Highway (Route 29), and generally east of Bull Run Post Office Road (Route 621), in the Centreville area of the Sully Magisterial District. The Property is surrounded primarily by residential land zoned R-C to the north, east and south, and by industrial land zoned I-6 to the west.
From the On-line Land Use and Transportation Committee Presentation Registration Form:

Exempt: Is Not
Statement Acknowledged: Read Statement
Proposal Details: Luck Stone Corporation has filed a special permit amendment (SPA) napplication to request a five-year renewal of its existing stone quarrying, crushing, sales, and ancillary use on its 210.25-acre property. The Property has been used as a stone quarrying, crushing, sales, and ancillary use operation since the 1920s, and has been owned by Luck Stone since 1938. Luck Stone anticipates that mineral resources in the North and South Pits will be exhausted within five and 15 years, respectively. Luck Stone specifically requests the following:
Five-Year Extension: One five-year renewal of the 2008 SPA, with minor modifications to the development conditions and the 2008 SPA Plat, along with permission to seek an additional one-time five-year administrative extension pursuant to § 8-104 (4) of the Zoning Ordinance. No changes are proposed to the Property or the operation of the quarry.
Administrative Clean-Up Items: Luck Stone proposes minor amendments to Conditions 5, 6, 10, 11, 22, and 38 to reflect the status of the existing use, corrected highway route numbers, elimination of typos, and current Fairfax County departments.
Clean Fill Reclamation Materials:. Luck Stone requests permission to incorporate clean fill eclamation materials in the North and South Pits to assist in reclamation efforts
Access to the North Pit: Luck Stone proposes to modify Condition 10 to allow truck deliveries carrying clean fill reclamation material to utilize the outlet road on the north side of Lee Highway. Delivery trucks would access the North Pit via the outlet road, deposit their clean fill reclamation materials, and utilize the outlet road for departure from the North Pit.
Removal of Water Volume Requirement: Sheets 6 and 7 of the 2008 SPA Plat contemplate restoring the North and South Pits by converting them into a water storage reservoir. Since the 2008 SPA, Luck Stone has evaluated its earlier restoration plan and has determined that creation of a reservoir or recreation lake is no longer practical. Accordingly, Luck Stone proposes to replace the notations on Sheets 6 and 7 to eliminate the water volume estimate and anticipated use of the South Pit as a recreation lake and replace, where appropriate with the notation 'Approximate Area of Impounded Water".
Amendment of Condition 13: Existing Condition 13 requires Luck Stone and Vulcan Materials Company to share in certain costs of enforcement services and maintenance of equipment for seismographic, noise, and air quality monitoring. In practice, Luck Stone has, for several years and on its own, employed third parties to monitor its existing operations. While Zoning Inspections staff suggested the elimination of Condition 13, Luck Stone proposes to replace Condition 13 with amended language as depicted in the proposed draft conditions.
Removal of Condition 51: Existing Condition 15 requires Luck Stone to provide the location of fixed permanent seismographs to monitor and report on blast effects. As noted by Zoning Inspections staff, Luck Stone employs third-party consultants to conduct such monitoring and no longer utilizes permanent/fixed location seismographs. Accordingly, Luck Stone proposes the removal of Condition 51 and suggests incorporating the requirement for seismographic monitoring into Condition 13, as amended.
This property is located North of Lee Jackson Memorial Highway approximately 315 feet Northwest of Fair Ridge Drive. The applicant proposes to delete 18.07 acres of land from RZ 2009-SU-020 to permit it to be rezoned to the PDH-12 District. To view the staff report, click here.

Plan Amendment 2018-III-BR1 proposes to amend the Comprehensive Plan guidance for Tax Map Parcels 44-3 ((7)) B2 and B3, an approximately 17.43 acre area located adjacent to the southern boundary of Land Unit J of the Dulles Suburban Center. The subject area's Comprehensive Plan recommendation is for retail use at an intensity up to .25 FAR. The amendment considers an extension to the boundary of the Dulles Suburban Center to create a new land unit that includes the Sully Station Shopping Center. The Plan Amendment does not consider any other changes to the Comprehensive Plan. To view the staff report, click here.
Next month's meetings will start at 7 PM in the Sully District Governmental Center Front Meeting Room, 4900 Stonecroft Boulevard, Chantilly, VA, 20151, unless otherwise indicated.