Sully District Council of Citizens Associations
P.O. Box 230042
Sully Station, VA 20120-0042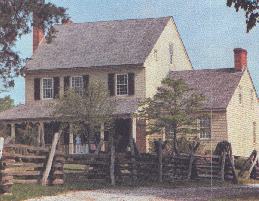 Agenda for 17 September 2018 Joint Sully District Land Use and Transportation Meeting
by Jeff Parnes
The Sully District Joint Land Use and Transportation Committee will meet at 7:00 p.m. on 17 September 2018 in the Sully District Governmental Center Rear Meeting Room, 4900 Stonecroft Boulevard, Chantilly, VA, 20151. This meeting conducted with participation by members of both the Land Use and Transportation committees of the SDCCA and WFCCA. The meeting will be canceled if Fairfax County Schools or after school activities are canceled due to adverse weather the day of the meeting.

Time to renew your association's membership in the Sully District Council. Our membership application can now be submitted on line! Please complete it, and then print a copy to enclose with your check.
Has yours made plans to join us for 2018?


Follow us at @SullyDistrict!
For transportation and related issues, follow the Sully District Transportation Advisory Commissioner at @SullyTAC
Membership Presentation 26 September 2017 starting at 7:00:
The Sully District Council is Co-sponsoring a Transportation Summit with Delegate Karrie Delaney and Sully Supervisor Kathy Smith
In light of an amendment to the Code of Virginia, the county has provided us with a statement be to read when our land use committee meets with a prospective applicant for a rezoning or proffer condition amendment (PCA) for new residential development and/or new residential use in areas of the County that are not exempt from Virginia Code Section 15.2-2303.4. It is recommended that if our committee is meeting with more than one applicant to read this statement for each rezoning/PCA.
All times estimates are provided as a courtesy, presentations will start after the completion of the proceeding presentation, however long it takes. Recommend that presenters be ready at least 30 minutes prior to their scheduled time.
Prospective presenters are requested to register on the Land Use and Transportation Committee Presentation Registration Form as a condition of their presentation.
Proponent: Sara Mariska, Womble Bond Dickinson (US) LLP for LB Franklin Farm LLC
Proposal: Relocate an existing in-line restaurant (Starbucks) to a vacant bank pad site and establish a restaurant with drive through
Location: Fairfax County Tax Map Reference 35-1 ((4)) (22) 1 (13360 Franklin Farm Road)
Details: LB Franklin Farm has filed a Special Exception and Final Development Plan Amendment for the Franklin Farm Shopping Center. The Applicant now proposes to relocate an existing in-line restaurant (Starbucks) to a vacant bank pad site and establish a restaurant with drive through. Site modifications include the closure of an existing access point between the shopping center entrance aisle and the pad site, addition of a drive-through lane with accompanying stacking spaces as well as a by-pass lane, minor modifications to open space, and the addition of an outdoor seating area to serve the restaurant. The Applicant proposes no changes to the building footprint, no additional gross floor area, and no decrease in approved open space. Additionally, the Applicant proposes no architectural modifications to the existing building.
7:40 -- Montessori Mansion (SE 2014-SU-042)
Proponent: Naima Dar
Proposal: Special Exception to increase the number of children from seven to twelve
Location: 14018 Rose Lodge Place, Chantilly, VA 20151
Details: Naima Dar has been operating her home daycare with 7 children for almost a year and a half. She has been contacted by an increasing amount of parents interested in finding a safe and personal daycare for their toddlers and infants. She would like to increase the number of children from seven to twelve as it is a legal, feasible and safe limit. The location is 14018 Rose Lodge Place, Chantilly, VA 20151
As a result of Board action on May 15, 2018, PA 2018-III-BR1 was authorized for review by Planning Division staff. This plan amendment would incorporate the Sully Station Shopping Center into the larger Dulles Suburban Center. No other modifications such as use recommendations, densities, or substantive text changes are proposed as part of this amendment. A separate plan amendment, SSPA 2018-III-1BR, submitted through the Site Specific Plan Amendment (SSPA) Process for the same site is proceeding through a distinct SSPA review. For more information on PA 2018-III-BR1, click here. For more information on the SSPA nomination, click on here. On September 13, 2018 the Planning Commission voted to recommend approval of the Plan Amendment.
Current events at the Steven F. Udvar-Hazy Center

Commuters: Try Transit Week is Sept. 17-21, 2018, and Car Free Days are Sept. 21 and 22, 2018.
There are two ways to participate:

Pledge to take transit during Try Transit Week for a chance to win a year of free transit service and other prizes, and
Pledge to give leave your car at home on Car Free Day (Sept. 21 and/or Sept. 22) for a chance to win more prizes! More information at https://www.fairfaxcounty.gov/transportation/news/t025_18.

Capital Bikeshare e-bike Pilot Launches in Fairfax County

On Thursday, September 5, 2018, Fairfax County launched a pilot project that adds black e-bikes to the bright red-colored Capital Bikeshare fleet in Reston and Tysons. The pilot is scheduled to run through November 2018. The e-bikes, known as Capital Bikeshare Plus, are battery operated pedal-assist bicycles that provide users with a small boost, making pedaling uphill or longer distances effortless. There will be approximately 80 e-bikes deployed across the National Capital Region as part of the pilot.
E-bikes can be identified by their black color at a Capital Bikeshare station, and are marked with a lightning bolt symbol in the Capital Bikeshare app. Unlike the regular bikeshare bicycle, the e-bike will need to be powered on before the start of the trip. The e-bikes are available to current Capital Bikeshare members at no additional charge, and via the Capital Bikeshare app.
The e-bike pilot will integrate seamlessly with the existing Fairfax County-owned Capital Bikeshare system which is designed for short one-way trips, and allows comfortable bicycles to be picked up and dropped off from automated docking stations.
To learn more about the Capital Bikeshare system and station locations in Fairfax County, visit http//www.CapitalBikeshare.com.
Visualize 2045 is the new long-range transportation plan for the National Capital Region
On September 7 MWCOG released the draft plan for comment. Check out the draft document and submit a comment at visualize2045.org/comment. The comment period closes on October 7. Learn more.
Learn about the plan at an open house: Want to learn more about what's in Visualize 2045? Plan to join us at our open houses. At the open houses, TPB staff will be on hand to answer any questions you may have. Copies of the draft plan will also be available. On September 17 4-7 pm they'll be at the irginia Department of Transportation Northern Virginia District Office at 4975 Alliance Dr, Fairfax, VA 22030
Visualize 2045 is being developed by the National Capital Region Transportation Planning Board, the federally designated metropolitan planning organization (MPO) for metropolitan Washington. The TPB is housed at and staffed by the Metropolitan Washington Council of Governments (COG).

Learn about the planning and design of the Sully Community Center. Fairfax County staff will present the project and answer questions.
Meeting Location: The Sully District Government Center, 4900 Stonecroft Boulevard, Chantilly, VA 20151 in the James McDonnell Room
Next month's meetings will start at 7 PM in the Sully District Governmental Center Front Meeting Room, 4900 Stonecroft Boulevard, Chantilly, VA, 20151, unless otherwise indicated.

The next Sully District Council meeting is scheduled for Wednesday, 24 October 2018. Topic: Tenth VA District Congressional Candidates Night Jointly Sponsored With the League of Woman Voters, Fairfax Area to be held in the Rachel Carson Middle School cafeteria


The Joint Sully Land Use and Transportation Committee is scheduled for Monday, 15 October 2018.
No items are currently on the agenda

Respectfully submitted,

Jeffrey M. Parnes
Land Use and Transportation Committee Chair
Sully District Council
---
Sully District Council Home Page
Sully District Council Minutes
Land Use & Transportation Committee Minutes
Data Area Transportation Association information
---
(C)SDC
http://www.SullyDistrict.org webmaster2017 @ sullydistrict.org

modified by Jeffrey M. Parnes