Sully District Council of Citizens Associations
P.O. Box 230042
Sully Station, VA 20120-0042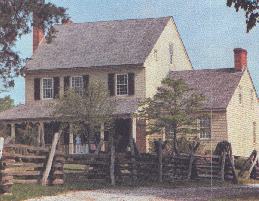 Notes from the 17 September 2018 Joint Sully District Land Use and Transportation Committee
by John Litzenberger, WFCCA Land Use ChairCommittee Chair
ATTENDANCE: We had nine people attend our monthly Joint SDC-WFCCA Land Use meeting


CALL TO ORDER:
The meeting was called to order by John Litzenberger, WFCCA Land Use Chair, at 7:02 PM.


MEETING ANNOUNCEMENTS:


Follow us at @SullyDistrict!
For transportation and related issues, follow the Sully District Transportation Advisory Commissioner at @SullyTAC
The September SDC Membership Meeting will be held on 26 September 2018
Topic: The Sully District Council is Co-sponsoring a Transportation Summit with Delegate Karrie Delaney and Sully Supervisor Kathy Smith
LAND USE AND TRANSPORTATION COMMITTEE:
Proponent: Sara Mariska, Womble Bond Dickinson (US) LLP for LB Franklin Farm LLC
Proposal: Relocate an existing in-line restaurant (Starbucks) to a vacant bank pad site and establish a restaurant with drive through
Location: Fairfax County Tax Map Reference 35-1 ((4)) (22) 1 (13360 Franklin Farm Road)
Details: LB Franklin Farm has filed a Special Exception and Final Development Plan Amendment for the Franklin Farm Shopping Center. The Applicant now proposes to relocate an existing in-line restaurant (Starbucks) to a vacant bank pad site and establish a restaurant with drive through. Site modifications include the closure of an existing access point between the shopping center entrance aisle and the pad site, addition of a drive-through lane with accompanying stacking spaces as well as a by-pass lane, minor modifications to open space, and the addition of an outdoor seating area to serve the restaurant. The Applicant proposes no changes to the building footprint, no additional gross floor area, and no decrease in approved open space. Additionally, the Applicant proposes no architectural modifications to the existing building.
Meeting Discussion:

tThe relocation of the Starbucks Coffee Shop in the Franklin Farm Shopping Center on Franklin Farm Road was presented by Sara Mariska, Eq. representing Starbucks and Mike Beachley representing the Rappaport Companies who manage/own the shopping center.
The Starbucks currently rents a store front in the shopping center and wants to relocate to an empty bank pad originally occupied by BB&T. This will afford their customers the option for drive-thru service to purchase their coffee. Issues discussed included stacking in the drive-thru, adding 13 trees for transition, having 21 parking species (five over the minimum required by county zoning requirements), hours of operation and curb appeal.
Note: The location is actually outside the usual WFCCA area, but those members present use that Starbucks and liked the proposal. The Planning Commission hearing is scheduled for February 20, 2019. Should a staff denial occur, the applicant agreed to come back before the JLUC in the future.

Recommendation: The members voted unanimously to not oppose and/or to support this application contingent on final staff approval..
The other scheduled application for the Montessori Mansion Day Care was actually heard last month and is going forward to the Planning Commission.


Jim Hart then briefed everyone on pending Planning Commission matters concerning telecommunications, sign ordinance changes and other upcoming applications.
Alex Templeton of Supervisor Smith's office was thanked for helping to arrange for the JLU&TC to reserve a room for the monthly meetings for 10 of the 12 months in 2018/19.
Next month's meetings will start at 7 PM in the Sully District Governmental Center Front Meeting Room, 4900 Stonecroft Boulevard, Chantilly, VA, 20151 unless otherwise noted
The next Sully District Council meeting is scheduled for Wednesday, 24 October 2018 at 7 p.m.

Membership Topic: Tenth VA District Congressional Candidates Night Jointly Sponsored With the League of Woman Voters, Fairfax Area was to be held in the Rachel Carson Middle School cafeteria, but was canceled due to the failure of Representative Comstock to commit to attend.

An alternate topic will be chosen.

The joint Sully District Land Use and Transportation Committee will met on the third Wednesday of October, on the 17th (see the agenda). Originally it was cancelled due to a lack of a room and no applications scheduled. The meeting will be held at the Virginia Run Recreation Center, address 15355 Wetherburn Ct., Centreville, VA 20120

Luck Stone Corporation has filed a special permit amendment (SPA) application to request a five-year renewal of its existing stone quarrying, crushing, sales, and ancillary use
Proffered Condition Amendment and Special Exception Amendment applications for Pohanka Virginia Properties
ADJOURNMENT
The meeting adjourned at approximately 7:59 p.m. Respectfully submitted,

Jeffrey M. Parnes
Land Use and Transportation Committee Chair
Sully District Council
---
Sully District Council Home Page
Sully District Council Minutes
Land Use & Transportation Committee Minutes
Data Area Transportation Association information
---
© SDC;
http://www.SullyDistrict.org webmaster2018 @ SullyDistrict.org

modified by Jeffrey M. Parnes