Sully District Council of Citizens Associations
P.O. Box 230042
Sully Station, VA 20120-0042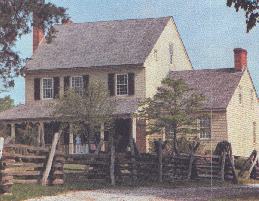 Agenda for 28 January 2019 Joint Sully District Land Use and Transportation Meeting
by Jeff Parnes
The Sully District Joint Land Use and Transportation Committee will meet at 7:00 p.m. on 28 January 2019 the fourth, rather than the third, Monday, in the Sully District Governmental Center Rear Meeting Room, 4900 Stonecroft Boulevard, Chantilly, VA, 20151. This meeting is conducted with participation by members of both the Land Use and Transportation committees of the SDCCA and WFCCA. The meeting will be canceled if Fairfax County Schools or after school activities are canceled due to adverse weather the day of the meeting.


Time to renew your association's membership in the Sully District Council. Our membership application can now be submitted on line! Please complete it, and then print a copy to enclose with your check.
Has yours made plans to join us for 2019?


Follow us at @SullyDistrict!
For transportation and related issues, follow the Sully District Transportation Advisory Commissioner at @SullyTAC
The Sully District Council Membership met on 23 January 2019 to plan its 2019 meeting schedule.
In light of an amendment to the Code of Virginia, the county has provided us with a statement be to read when our land use committee meets with a prospective applicant for a rezoning or proffer condition amendment (PCA) for new residential development and/or new residential use in areas of the County that are not exempt from Virginia Code Section 15.2-2303.4. It is recommended that if our committee is meeting with more than one applicant to read this statement for each rezoning/PCA.
All times estimates are provided as a courtesy, presentations will start after the completion of the proceeding presentation, however long it takes. Recommend that presenters be ready at least 30 minutes prior to their scheduled time.
Prospective presenters are requested to register on the Land Use and Transportation Committee Presentation Registration Form as a condition of their presentation.
7:00 -- Dulles Suburban Center, Land Unit J (Westfields) (Plan Amendment 2018-III-DS1
Proponent: Leanna O'Donnell, Fairfax County DPZ
Proposal: Plan Amendment 2018-III-DS1
Location: Land Unit J of Dulles Suburban Center (comprised mostly of Westfields Business Park)
From the On-line Land Use and Transportation Committee Presentation Registration Form:

Exempt: Is
Statement Acknowledged: Not Applicable
Proposal Details: DPZ staff will provide an overview of the Plan amendment and Westfields representative Bill Keech will also give a presentation
At-Large Planning Commissioner Jim Hart reported that:

The Pomeroy case, RZ/FDP 2017-DR-012/PCA-C-637-05although not in Sully, but right across the boundary, will be heard by the Planning Commission on 30 January. It is a big case, and it is across from the Middleton Farms site that was discussed last February. It also fronts on Frying Pan Road which is shared between three districts (Dranseville, Hunter Mill, and Sully) and a road that all have had all have concerns about. He forwarded the link to the staff report, just in case someone had any questions/comments. Kelly Atkinson is staff coordinator. Scott Adams is the attorney.
The DPWES, Capital Facilities, Building Design Branch, will present the Sully Community Center, FDPA 2006-SU-007-03 to the Planning Commission on 30 January as well. The joint Land use and Transportation committee considered the Center at its August 2018 meeting. The Building Design Branch seeks approval of a Final Development Plan Amendment and 2232 review to permit site modifications to construct a public facility (Sully Community Center). Staff recommends approval of FDPA 2006-SU-007-03 subject to the execution of the proffers consisted with those found in Appendix 1 of the Staff Report.
At-Large Planning Commissioner Jim Hart reported that:

The BZA public hearing for Burbidge/Our Lady of Lavang was supposed to be 30 January but it sounds like the application is being withdrawn. This would have been for a Catholic church to be the new permittee for the church previously approved at the SE corner of Cedar Spring Rd and Lee Highway [next to Mulford School]. There were some transportation questions among other issues.
On 24 January the PC telecommunications committee got a briefing from Dominion who have a number of projects ongoing and upcoming in Fairfax County. It sounds like one of their next projects is going to be the replacement of the transmission line and one of the rows of Eiffel towers that runs sort of NW-SE from Loudoun County across BRPO Rd and Pleasant Valley Rd and then to points further to the southeast. It sounds like the shorter towers are at the end of their lifespan and they would be removed and replaced with newer towers, taller than what is there but shorter than the other row of Eiffel towers. It also sounded like it is not happening immediately and that they are going to do outreach with the affected neighborhoods before it gets too far along, and they have some other approvals to go through for the project. The line and towers are visible from some homes in Fx National Estates and Va. Run and he assume the Dominion folks will contact us about their plans.
There has been a recently submitted Non-Exempt rezoning application in the Franklin Farm community
Current events at the Steven F. Udvar-Hazy Center



What does the future of Fairfax County look like? Fairfax County Government is beginning a strategic planning process with the community to shape the future together. Its goal is to hear all voices and reach all segments of our community.
What are hopes and aspirations for the future of our community? What challenges do we face and what priorities must we address first? This effort will span most of 2019, but in this first phase, the community is being asked to:
Consider joining a community conversation in person between February 13 and March 6
Share the survey and conservation invitation with neighbors, co-workers, and county family and friends
To read the full article, click here.
The Fairfax County Federation of Citizens Associations is soliciting nominations for its 2018 Fairfax County Citizen of the Year. Each year, a selection committee of county-wide organizations meets to review nominations for the Federation's "Citizen of the Year" and merit awards. The winners are honored at our annual banquet, planned for Spring 2019
Both the Citizen of the Year Award and the Citation of Merit recognize and honor those citizens whose voluntary contributions of time and talent resulted in major accomplishments that have enhanced the quality of life for citizens of Fairfax County.
Eligibility:

Nominees must be current residents of Fairfax County.
Elected officials and full-time county or commonwealth employees are ineligible for consideration if their contributions are related to their full-time positions.
The Citizen of the Year is recognized for voluntary acts that are not related to employment.

Criteria:

Contributions and accomplishments must have countywide rather than local significance.
The nominee's achievements can be either:

General, such as multi-year community service with one or more organizations or activities with cumulative impact over the years of current importance or with positive implications for the future, or
Specific, including intense efforts as the major promoter of a single program or project completed in a finite period of time.

Persons whose contributions of time and talent resulted in major accomplishments that have enhanced the quality of life for citizens of Fairfax County, who do not meet the published eligibility standards for the Citizen of the Year consideration, may still be honored by the Federation. Please submit information about these nominees on the nomination form, indicating that this is an alternative nomination.
Nominations are being accepted until 31 January 2019. The nomination form is available online from the Federation's website, http://www.fairfaxfederation.org.
The Federation, established in 1940, is the countywide voice for homeowner, civic, and community associations. An all-volunteer organization, the Federation works on issues that impact Fairfax County residents, including education, transportation, environment, human services, land use, county budget, and county, state and federal legislation.
For more information please contact the Awards Committee Chair.
Things to Know for a Smooth Commute:

Regular express fare per ride is $4.25; older adults and people with disabilities pay $2.10. You can pay by SmarTrip card or cash.
Route 698 will offer 10 rush-hour trips in the morning and in the afternoon. The average ride time is 35 minutes.
Morning service with regular departures from the Vienna Metro begins at 5:40 a.m. with the last departure at 8:22 a.m.
Afternoon service with regular departures begins at 3:30 p.m. from the Pentagon and the last departure will be at 6:10 p.m.
Park **FREE** and begin your commute for $1 on select Fairfax Connector bus routes serving the Vienna Metrorail Station. Park you car at the park and ride locations below, catch a bus to the Vienna Metrorail Station and ride Route 698 to the Pentagon.

For more information, click here.
The Clean Fairfax Council's Community Clean Up Program supports county-wide cleanups by individuals, groups, schools, churches, and businesses.
To plan a cleanup, pick a day, gather a few volunteers, select a site, and let the Council know of your plans. They will send you supplies on a first come, first serve basis. These supplies include 30 gallon trash bags, clear bags for recyclables (upon request), safety vests (upon request), safety tips, and any other supplies that they might have to support the cleanup. All items are free of charge. Once your order has been filled, the supplies will be sent to the district office nearest to you or directly to a public school. For Sully District residents, the pick-up site is the Sully Governmental Center (4900 Stonecroft Boulevard, Chantilly, VA 20151). Please give the Council 10 business days to get your supplies to you.
For more information about this program, click here.
Fairfax County Department of Transportation second interactive community meeting on Fairfax Connector Bus Service in Herndon and Reston will be held on Wednesday, 30 Jan 2019 from 6-9 p.m., Hughes Middle School (11401 Ridge Heights Road, Reston).
Please note: If schools are closed on Wednesday, January 30, the community meeting will be rescheduled for a later date.
More information at https://www.fairfaxcounty.gov/connector/herndon-reston-service-review.




Metro is inviting the public to comment on its proposed Fiscal Year 2020 budget, which is committed to delivering better service and value to riders while controlling costs and identifying efficiencies.
Customers may provide feedback online, in person, or by mail through 5:00 p.m. on Tuesday, February 5, 2019:

Attend an open house and public hearing at one of the following locations*:

Tuesday, January 29, 2019: Metro Headquarters Building (600 5th Street, NW, Washington, DC 20001); Open House at 5:30 p.m.; Public Hearing at 6:00 p.m.
Wednesday, January 30, 2019: The Durant Arts Center (1605 Cameron Street, Alexandria, VA 22314); Open House at 6:00 p.m.; Public Hearing at 6:30 p.m.
Thursday, January 31, 2019: Greenbelt Library (11 Crescent Road, Greenbelt, MD 20770); Open House at 6:00 p.m.; Public Hearing at 6:30 p.m.
Submit written comments by mail to: Office of the Board Secretary; Washington Metropolitan Area Transit Authority; 600 Fifth Street, NW, Washington, DC 20001

Note that the Open House/Public Hearing dates may change due to weather. Check the website for any schedule changes. Speak registration will be on-site only.
For more information, click here.
Next month's meetings will start at 7 PM in the Sully District Governmental Center Front Meeting Room, 4900 Stonecroft Boulevard, Chantilly, VA, 20151, unless otherwise indicated.


The next Sully District Council meeting is scheduled for Wednesday, 27 February 2019. Topic: Development and Transportation at the Tri-County Junction


As of this date, the Joint Sully Land Use and Transportation Committee is scheduled for Monday, 18 February 2019.

Respectfully submitted,

Jeffrey M. Parnes
Land Use and Transportation Committee Chair
Sully District Council
---
Sully District Council Home Page
Sully District Council Minutes
Land Use & Transportation Committee Minutes
Data Area Transportation Association information
---
(C)SDC
http://www.SullyDistrict.org webmaster2017 @ sullydistrict.org

modified by Jeffrey M. Parnes