Sully District Council of Citizens Associations
P.O. Box 230042
Sully Station, VA 20120-0042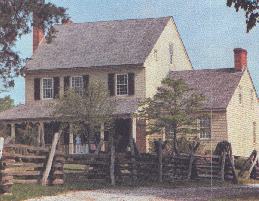 Agenda for 16 December 2019 Joint Sully District Land Use and Transportation Meeting
by Jeff Parnes
The Sully District Joint Land Use and Transportation Committee met at 7:00 p.m. on 16 December 2019 in the Sully District Governmental Center Rear Meeting Room, 4900 Stonecroft Boulevard, Chantilly, VA, 20151. This meeting is conducted with participation by members of both the Land Use and Transportation committees of the SDCCA and WFCCA. The meeting will be canceled if Fairfax County Schools or after school activities are canceled due to adverse weather the day of the meeting.


Time to renew your association's membership in the Sully District Council. Our membership application can now be submitted on line! Please complete it, and then print a copy to enclose with your check.
Has yours made plans to join us for 2019?


Follow us at @SullyDistrict!
For transportation and related issues, follow the Sully District Transportation Advisory Commissioner at @SullyTAC
In lieu of our meeting members were encouraged to attend the Transportation Summit sponsored by Delegate Karrie Delaney and Sully Supervisor Kathy Smith on 11 December 2019.

Topic:
Join Delegate Karrie K. Delaney and Supervisor Kathy Smith on Wednesday, December 11, 2019 from 7:00 to 9:00 p.m. at the Sully Governmental Center for their joint transportation town hall. Representatives from the Virginia Department of Transportation (VDOT), Fairfax County Department of Transportation (FCDOT), EMP (VDOT's I-66 partner), and the Northern Virginia Transportation Authority (NVTA) will be in attendance to answer your transportation questions.
In light of an amendment to the Code of Virginia, the county has provided us with a statement be to read when our land use committee meets with a prospective applicant for a rezoning or proffer condition amendment (PCA) for new residential development and/or new residential use in areas of the County that are not exempt from Virginia Code Section 15.2-2303.4. It is recommended that if our committee is meeting with more than one applicant to read this statement for each rezoning/PCA.
All times estimates are provided as a courtesy, presentations will start after the completion of the proceeding presentation, however long it takes. Recommend that presenters be ready at least 30 minutes prior to their scheduled time.
Prospective presenters are requested to register on the Land Use and Transportation Committee Presentation Registration Form as a condition of their presentation.
Proponent: Casey Judge, Senior Planner, Zoning Administration Division, Fairfax County Department of Planning and Development
Proposal: Fairfax County is working with Clarion Associates on a Zoning Ordinance Modernization project, or "zMOD", to re-write the 1978 Zoning Ordinance. This includes substantive changes and modernization efforts to land uses, definitions, and regulations, as well as reorganization and updating the language of the remaining articles of the Ordinance. The zMOD project has been ongoing since January of 2018 with public hearings on the new Ordinance expected in the Spring/Summer of 2020. This presentation will provide an overview of the project, as well as highlight substantive changes to uses and regulations of particular interest to residents, including Accessory Dwelling Units, Freestanding Accessory Structures, Home-Based Businesses, corner lots, and decks/patios.
Location: Countywide.
Proponent: Tracy L. Themak, Donohue & Stearns, PLC
Proposal: In an ongoing effort to provide quality wireless service, Milestone Communications is proposing a 124-foot wireless telecommunications facility (Monopole) at the Stringfellow Park & Ride property, addressed 4920 Stringfellow Road, Centreville, VA 20120. T-Mobile will be the first wireless carrier to locate on the proposed tower.
Location: 4920 Stringfellow Road, Centreville, VA 20120
From the On-line Land Use and Transportation Committee Presentation Registration Form:

Exempt: Is not
Read Statement: Yes
Read Statement: Not Applicable

See the provided presentation
The Board of Supervisors extended the review period for this 2232 Application:

Background: Subsection F of Section 15.2-2232 of the Code of Virginia states: "Failure of the commission to act on any such application for a telecommunications facility under subsection A submitted on or after July 1, 1998, within 90 days of such submission shall be deemed approval of the application by the commission unless the governing body has authorized an extension of time for consideration or the applicant has agreed to an extension of time. The governing body may extend the time required for action by the local commission by no more than 60 additional days. If the commission has not acted on the application by the end of the extension, or by the end of such longer period as may be agreed to by the applicant, the application is deemed approved by the commission." The need for the full time of an extension may not be necessary, and is not intended to set a date for final action.
Vendor - T-Mobile
Tax Map No. 55-1 ((3)) 45
4920 Stringfellow Road, Centreville, VA
Accepted September 16, 2019
Extended to February 13, 2020
Sheila Dunheimer reported that:
At-Large Planning Commissioner Jim Hart reported that the Planning Commission had 2 cases coming up on 11 December

The townhouse day care reviewed by the committee in November by the Air and Space Museum Parkway – Staff report link for SE 2019-SU-016 Sadaf Azhar Rashid Khan
Located on approximately 1,267 square feet zoned Planned Residential Mixed-Use District (PRM) and Water Supply Protection Overlay District (WS) in the Sully District, this application proposes to permit a home child care facility for up to 12 children at any one time. County staff recommends approval of SE 2019-SU-016, subject to the proposed development conditions contained in Appendix 1 of the Staff Report.
He reported that he had received an impressive letter from the state inspector and that he couldn't recall seeing one of these in the past.
An agricultural-forestal application on Bull Run Post Office Rd – Staff report link for AF 2019-SU-003 Zafarallah Khan
Located on approximately 22.906 acres zoned Residential Conservation (RC) in the Sully District, this application proposes the establishment of a new Agricultural and Forestal District. County staff recommends that Appendix F of the Fairfax County Code, be amended to establish the Local Agricultural and Forestal (A & F) District subject to the proposed Ordinance Provisions contained in Appendix 1 of the Staff Report.
At-Large Planning Commissioner Jim Hart reported that:

We have another new case accepted, http://ldsnet.fairfaxcounty.gov/ldsnet/ZAPSMain.aspx?cde=SE&seq=4268910 which is a combined RZ/SE on 12.06 acres, south side of Rt. 50, between Stonecroft Blvd and Pleasant Valley Rd, in the gap between the Autopark and Lafayette, for an automobile sales, rental and service establishment. David Houston is the attorney. The RZ would be from I-3 to C-8.
Current events at the Steven F. Udvar-Hazy Center
Public Hearing on an Ordinance to Amend the Fairfax County Code by Adding a New Chapter 86, Related to Shared Mobility Devices

Following the public hearing, Supervisor Foust made a motion to amend the Fairfax County Code by adding a new Chapter 86, Shared Mobility Devices. The motion was seconded by Supervisor Linda Smyth. The motion carried by unanimous vote.
Background:

During the 2019 Session, the General Assembly passed HB 2752, which allows localities to regulate the use of motorized skateboards or scooters, bicycles, or electric power-assisted bicycles (Shared Mobility Devices) for hire. Specifically, a locality may (i) by ordinance regulate, or (ii) by any governing body action or administrative action establish a demonstration project or pilot program regulating the operation of Shared Mobility Devices for hire. On or after January 1, 2020, in the absence of any licensing ordinance, regulation, or other action, a person may offer Shared Mobility Devices for hire in Fairfax County.
The Department of Cable and Consumer Services (DCCS), in coordination with the Department of Transportation (FCDOT) and the Office of the County Attorney (OCA), has drafted an ordinance to regulate Shared Mobility Devices for hire in Fairfax County. Staff developed the ordinance based on the Board's directives and after research and analysis into the use of Shared Mobility Devices in other Virginia jurisdictions and across the country. The proposed ordinance would amend the Fairfax County Code by adding a new Chapter 86, relating to Shared Mobility Devices.

Water pollution is the impairment of the beneficial uses of water. Water quality can be adversely affected by direct and indirect sources. Direct sources are fairly obvious and include such practices as dumping waste and hazardous pollutants into streams. Indirect sources are called nonpoint source (NPS) pollution. Stormwater runoff, which may contain fertilizers and pesticides, soil lost from construction sites, and oil residue washed off streets, is NPS pollution. This type of pollution is much more difficult to pinpoint and control.
What can citizens do to reduce nonpoint source pollution?:

Limit use of pesticides and fertilizer, and use them at appropriate times of the year in recommended amounts.
Prevent property erosion by covering bare soil with vegetation and mulch.
Participate in a stream cleanup program.
Remove obstructions from stream channels and revegetate stream banks.
Do not mow all the way to the edge of a lake or pond. Leave a buffer of tall grasses or shrubs to filter pollutants.
Landscape yards to minimize rainwater runoff.
Preserve neighborhood trees that help minimize the damage caused by surface runoff.
Place retaining walls or diversions on steeply sloping ground to reduce the rate of water flow and erosion.
Make sure septic tanks work properly.
Dispose of litter in garbage cans or in recycling bins.
Compost yard and garden waste.
Pick up pet waste and bag it with regular household trash or flush it in the toilet.
And, never ever intentionally dump anything into a storm drain!

To read the full article, click here.

Annual Report on the Environment Presented — The Environmental Quality Advisory Council presented its Annual Report on the Environment to the Board of Supervisors at the Dec. 3 meeting.

The report serves a threefold purpose:

To assist the board in evaluating ongoing environmental programs and to provide the basis for proposing new programs.
To aid public agencies in coordinating programs to jointly address environmental issues.
To inform residents and others who are concerned with environmental issues.M

EQAC outlined several priority recommendations:

The county should develop and implement a resiliency plan to complement the goals of the Community-wide Energy and Climate Action Plan, which is expected to be completed in 2021.
The county should develop a comprehensive natural resources management digital map and plan to inform decision making about ecological resources.
The county should continue to fund the Environmental Improvement Program and provide increased funding for key staff positions supporting environmental objectives.
The Board of Supervisors should approve increased funding for stormwater management.

On January 28, 2014, the Board approved over $1.4 billion in funding for the FY 2015 - 2020 TPP. This plan, which established transportation priorities for six years, was the product of a dialogue that began at the Board's retreat in February 2012. Since that Board's adoption of the TPP on January 28, 2014, 71 projects have been completed.
Projects in the Sully District and Countywide:

Proposed Amendments to Chapter 112 (Zoning Ordinance) of the Code of the County of Fairfax, Virginia (County Code) Re: Article 11 - Regional Mall Parking Rates approved at the Board of Supervisors Dec. 3 meeting.

Supervisor Kathy Smith made a motion which was approved to:

Approve the proposed amendment as set forth in the Staff Report dated October 15, 2019, and
Adopt a rate of 2.5 spaces per 1,000 square feet of gross floor area for shopping centers of 800,000 square feet of gross floor area or more

Background — The proposed parking rate change is in response to a request by the Board for staff to review the current parking requirement for large regional shopping centers/malls in excess of 800,000 square feet of gross floor area (gfa). Fairfax County has four such regional malls - Fair Oaks, Tysons Corner Center, Springfield Town Center, and the Tysons Galleria. The proposed amendment was added to the 2019 Priority 1 List of the Zoning Ordinance Amendment Work Program. To expedite the review and analysis of the parking rates, staff engaged Nelson/Nygaard, part of the Clarion team assisting the County with the zMOD initiative, to conduct an independent review and analysis of parking rates and parking demand at large regional shopping centers/malls. This analysis is detailed in the Staff Report. In summary, the consultant found that less than 65 percent of the available spaces on each of the analyzed mall sites were occupied during peak occupancy, which typically occurs during the holiday season. The analysis by Nelson/Nygaard recommended that a range between 2.5 and 3.0 parking spaces per 1,000 square feet of gfa for a regional mall with 800,000 square feet or more of gfa be considered. This is a more realistic parking requirement and, if implemented, would continue to provide an oversupply of parking at peak demand on weekdays and weekends during all times of the year. The Planning Commission recommends approval of the proposed amendments. The Planning Commission verbatim is available online.
The Board of Supervisors approved a new minimum parking rate for large shopping malls at its Tuesday, December 3 meeting. The changes give Fairfax County's largest commercial retail centers additional flexibility to adapt to a changing retail marketplace as residents increasingly shop online.

The minimum parking requirement for malls of 800,000 net square feet or more is being reduced from four spaces per 1,000 square feet to a rate of 2.5 spaces per 1,000 square feet. This approved change comes after a parking analysis conducted by Nelson/Nygaard revealed that no more than 70 percent of available spaces were occupied during peak holiday shopping seasons at Fair Oaks Mall and Springfield Town Center.
Reducing required parking at large malls will provide an additional opportunity to re-purpose parking areas and is aligned with several key county goals including reducing environmental impacts and fostering the ability to create a higher-density, mixed-use, multi-modal community.
To read the full article, click here.

Dept. of Public Works and Environmental Services Capital Project Quarterly Update — Projects in the Sully District:
The Fairfax County Department of Transportation (FCDOT) needs public input on alternatives developed to provide enhanced Fairfax Connector bus service in the Reston and Herndon areas, including connections to the future Metrorail Silver Line Phase 2 stations in Herndon and Reston.

Residents are encouraged to provide input on the service alternatives by filling out an online survey. Comments can also be mailed to: Fairfax County Department of Transportation, 4050 Legato Road, Suite 400, Fairfax, VA 22033. For more information, click here.

Local officials, including: 10 members of the Fairfax County Board of Supervisors, the sheriff, commonwealth's attorney, and the Northern Virginia Soil and Water Conservation District directors will take their oath of office in the Government Center forum on Monday, December 16, 2019. You are welcome to attend a reception that begins at 5:00 p.m., followed by the ceremony at 6:00 p.m.. All local elected officials will take office on January 1, 2020.

Metro recently released several preliminary concepts to improve reliability, meet future ridership demand, and better serve customers on the Blue, Orange, and Silver lines.The concepts, part of the two-year Blue/Orange/Silver Capacity and Reliability Study (BOS Study), include a range of infrastructure improvements and service alternatives to address both short- and long- term needs.
Metro will hold a series of open houses to provide information about the draft concepts, answer questions, and gather community feedback — Public Open House in Fairfax County on Tuesday, December 17, 2019 from 4:30 to 7:30 p.m. at Courtyard by Marriott Tysons-McLean (1960A Chain Bridge Road, Tysons, VA) in the Fairfax Junior Ballroom
For the full schedule of public open houses, click here.
The public is also invited to provide input and suggest additional ideas for improvements through an online survey. The survey is available in English and Spanish and will be open through January 6, 2020.
For more information about the Blue/Orange/Silver Capacity and Reliability Study, send an email to BOSstudy@wmata.com

The handicapped accessible full service office-on-wheels is equipped to process all DMV transactions including:

Apply for or renew your ID card - available for adults and children.
Apply for or renew your driver's license - take road and knowledge tests; get your picture taken. Reinstate driving privileges.
Apply for a Veteran ID card.
Get a copy of your driving record.
Obtain vehicle titles, license plates, decals, transcripts.
Order disabled parking placards or plates.
Get fishing and hunting licenses.
Update your mailing address, voter registration address, and organ donor status.
Request a Personal Identification Number (PIN)/password to set up an online myDMV account.
Purchase an E-ZPass transponder.
And much more!

Customers visiting DMV 2 Go are served on a first come, first served basis. Appointments are not available.
This is the perfect time to get your REAL ID before they are required in airports. Beginning October 1, 2020, Virginians will need a REAL ID compliant driver's license or ID card, or another federally approved form of identification (Example: U.S. passport or some military IDs), to board domestic flights or enter secure federal facilities.
All applicants for a REAL ID compliant credential must apply in-person and pay a $10 one-time REAL ID surcharge in addition to the standard renewal or replacement fees. For more information about how to apply for a REAL ID, click here.
Next month's meetings will start at 7 PM in the Sully District Governmental Center Front Meeting Room, 4900 Stonecroft Boulevard, Chantilly, VA, 20151, unless otherwise indicated.
Proponent: Mike Van Atta, McguireWoods
Proposal: Follow up presentation and discussion for the Retreat at Westfields (RZ 2019-SU-009) on behalf of Elm Street Communities to provide an overall update to the group. .
Location: Tax Map 43-4((1))16

Exempt: Is
Read Statement: Not Applicable

The Planning Commission hearing date is scheduled for 1/15/2020. The staff report will be published late December.

Proponent: David Houston, Bean Kinney & Korman, PC
Proposal: Proffer Condition Amendment application to change one proffer from 1999 governing the existing Dulles Auto Park. The applicant is the Dulles Auto Park Owners Association, Inc. and all owners within the Auto Park have consented to the application. The application requests the modification of a portion of a single existing proffer (Proffer #3) to eliminate the sentence that establishes a cap on the number of total vehicle sales buildings at 10. The overall maximum permitted density of 0.20 FAR will not change. No new construction is proposed.
Location: Dulles Auto Park, 4105-4175 Auto Park Circle, Chantilly, VA
From the On-line Land Use and Transportation Committee Presentation Registration Form:

Exempt: Is not
Read Statement: Not Applicable

Although the application has been accepted for processing, the applicant does not believe a Staff Coordinator has been assigned yet and is not aware of any hearing dates. hearing dates.
Zoning Application and Proffered Condition Amendment Application.
8:30 — Stanley Martin "Stonebrook at Westfields" rezoning
Proponent: Andrew A. Painter, Walsh, Colucci, Lubeley & Walsh, P.C.
Proposal: The Applicant is seeking a rezoning to the Planned Development Housing 16 (PDU-16) zoning district to permit the construction of 151 residential dwelling units, containing up to 136 two-over-two stacked townhomes, and 15 townhomes. The density of the proposed project is 12.54 dwelling units per acre. The proposed community will be located at the northeast corner of the intersection of Westfields Boulevard and Newbrook Drive, south of an existing pond, and opposite of The Field at Commonwealth Shopping Center. The Applicant will provide 10 Affordable Dwelling Units (ADUs) and eight Workforce Dwelling Units (WDUs). An approximately 71,500 square foot publicly-accessible terraced park and green corridor will be adjacent Westfields Boulevard overlooking the pond. The terrace will be stepped/benched with hardscaping elements to provide a passive amphitheater-style park for the proposed community and Westfields at-large. An approximately 14,500-square foot community courtyard is proposed to be constructed between two stacked townhome rows, which will provide a visual and physical connection for residents to the terraced park and green corridor to the north. The courtyard will extend south to provide an approximately 4,000-square foot bicycle amenity station open space which will be framed by stacked townhomes, and will provide a visual connection to Newbrook Drive and the existing Newbrook Drive trail. An approximately 11,000-square foot pocket park will serve as a focal point between the stacked townhomes and rear-loaded townhomes on the eastern end of the community, and will include playground equipment, trash bins, and seating.
Please see below for a web link to view/download our application as submitted: http://ldsnet.fairfaxcounty.gov/ldsnet/ldsdwf/4661875.PDF
Location: 14224 & 14226 Newbrook Drive, Chantilly, VA 20151, Tax Map #44-1 ((8)) 05 & 06

Exempt: Is
Read Statement: Not Applicable

We've been deferring for a few months (and we may need to defer again), but we've been trying to resolve some of the more critical staff issues before appearing before the joint land use committee. My earnest hope is that we can come to a resolution by January and would be ready to present. I believe it would be beneficial to have staff present as well (Katie Quinn with DPD is our project coordinator).


Respectfully submitted,

Jeffrey M. Parnes
Land Use and Transportation Committee Chair
Sully District Council
---
Sully District Council Home Page
Sully District Council Minutes
Land Use & Transportation Committee Minutes
Data Area Transportation Association information
---
(C)SDC
http://www.SullyDistrict.org webmaster2019 @ sullydistrict.org

modified by Jeffrey M. Parnes