Sully District Council of Citizens Associations
P.O. Box 230042
Sully Station, VA 20120-0042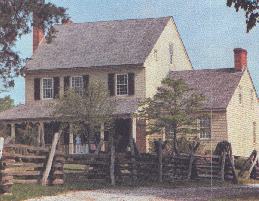 Agenda for 19 September 2022 Joint Sully District Land Use and Transportation Committee (JSDLU&TC) Meeting
by Jeff Parnes
Stop! — Is your Organization/Association a member of the Sully District Council of Citizens Association?
If Not, Why Not? The dues are only $10 a year
In numbers there is strength
Your membership helps pay for our WebEx license and the maintenance of website
We want and need your membership
The Joint Sully District Land Use and Transportation Committee Meeting will meet in person at 7:00 p.m. on 19 September 2022 at the Sully Government Facility Meeting Room, 4900 Stonecroft Boulevard, Chantilly, VA, 20151. This meeting is conducted with participation by members of both the Land Use and Transportation committees of the SDCCA and WFCCA

Time to renew your association's membership in the Sully District Council. Our membership application can now be submitted on line! Please complete it, and then print a copy to enclose with your check.

Has yours made plans to join us for 2022?

The Joint Sully District Land Use and Transportation Committee Meeting will have a online option. The WebEx meeting URL is below.
Meeting Information:
The Sully District Council requires each participant in our online meetings to identify themselves. If your screen name does not provide enough information to identify yourself, or you are a call-in participant, you will be asked to identify yourself and the organization you represent. If after repeated requests, you choose not to do so, you will be disconnected from the meeting.
Jim Neighbors, the Sully District Council Secretary, maintains the JSDLU&TC Land Use Matrix.
The Sully District Council of Citizens Associations Membership meeting is scheduled for 28 September 2022
Topics: Tour of the new Sully Community Center

This meeting will take place at the Sully Community Center, 13800 Wall Road, Oak Hill, VA 20171, and not be available via WebEx
Joint Sully Land Use and Transportation Committee topics:

In light of an amendment to the Code of Virginia, the county has provided us with a statement be to read when our land use committee meets with a prospective applicant for a rezoning or proffer condition amendment (PCA) for new residential development and/or new residential use in areas of the County that are not exempt from Virginia Code Section 15.2-2303.4. It is recommended that if our committee is meeting with more than one applicant to read this statement for each rezoning/PCA.
All times estimates are provided as a courtesy, presentations will start after the completion of the proceeding presentation, however long it takes. Recommend that presenters be ready at least 30 minutes prior to their scheduled time.
Prospective presenters are requested to register on the Land Use and Transportation Committee Presentation Registration Form as a condition of their presentation.
The Joint Sully Land Use and Transportation Committee (JSDLU&TC) will meet on Monday, 19 September 2022..

7:00 — Site-Specific Plan Amendment (SSPA) process
Presented by Graham Owen, a planner with the Fairfax County Department of Planning and Development. SSPA is land use planning process through which anyone in the community may submit proposals (called "nominations") to amend the Comprehensive Plan for individual sites. SSPA will kick off in October, and as this will be a countywide cycle, most of Sully District will be eligible.
He will brief on the process and how residents can participate.
See his presentation
Old Business

Public hearing on a proposal to prohibit through truck traffic on Bull Run Post Office Road

At it's meeting in August the Joint Sully District Land Use and Transportation Committee passed a resolution in support of tho prohibition of through truck traffic on Bull Run Post Office Road which was submitted to the County Board of Supervisors and others
The Board approved this measure by unanimous vote following a public hearing. A through truck traffic restriction for Bull Run Post Office Road between Route 29 in Fairfax County and Braddock Road in Loudoun County was first implemented in 2003 then rescinded by the Virginia Department of Transportation (VDOT) in 2017.
On July 8, 2018, the Sully District Supervisor's Office requested that County staff work with VDOT to re-instate the through truck traffic restriction on Bull Run Post Office Road. VDOT required for a new resolution to be submitted by Fairfax County which was done by the Board on September 15, 2020.
County staff then worked with their counterparts from VDOT and surrounding jurisdictions to resolve remaining issues. It is anticipated that the Loudoun County Board of Supervisors will present a Board Item indicating support for this measure during its November meeting.
Items of General Interest:
Approval of request to rename Lee Highway as Route 29 and Lee-Jackson Memorial Highway as Route 50
As circumstances permit, next month's Joint Sully District Land Use and Transportation Committee meeting will start at 7 PM in the Sully Government Facility.