Sully District Council of Citizens Associations
P.O. Box 230042
Sully Station, VA 20120-0042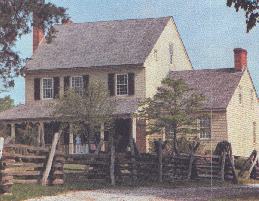 Agenda for 20 September 2021 Joint Sully District Land Use and Transportation Committee (JSDLU&TC) Meeting
by Jeff Parnes
Stop! — Is your Organization/Association a member of the Sully District Council of Citizens Associations?
If Not, Why Not? The dues are only $10 a year
In numbers there is strength
Your membership helps pay for our WebEx license and the maintenance of website
We want and need your membership
The Joint Sully District Land Use and Transportation Committee Meeting will meet virtually at 7:00 p.m. on 20 September 2021 Due to the intensification of the coronavirus pandemic this meeting will be conducted online only! This meeting will be held using a WebEx meeting URL. Meeting Information:
The Sully District Council requires each participant in our online meetings to identify themselves. If your screen name does not provide enough information to identify yourself, or you are a call-in participant, you will be asked to identify yourself. If after repeated requests, you choose not to do so, you will be disconnected from the meeting.

Time to renew your association's membership in the Sully District Council. Our membership application can now be submitted on line! Please complete it, and then print a copy to enclose with your check>

Has yours made plans to join us for 2021?
Jim Neighbors, the Sully District Council Secretary, has recently updated the JSDLU&TC Land Use Matrix.
The Sully District Council of Citizens Associations Membership meeting is scheduled for 22 September 2021
Topic: Ninth Biennial State Legislative Candidates Night

All candidates for the five House of Delegate districts within Sully (Difficult Run Precinct of the 36th District, multiple precincts of the 37th, 40th, 67th, and 86th districts) have been invited to speak and answer questions virtually. The meeting will start at 7 pm and each participating candidate will be given eight minutes to introduce themselves. After the candidates have spoken, we will open the floor to questions from the attendees for those candidates who choose to participate.
If a candidate can not attend, but has either a proxy who can speak for for them, or a brief video we can play in lieu of their attendance, we will allow their eight minutes to be used in this fashion.
Invited candidates:
District 36 — Ken Plum (D) (i), Matthew Lang (R)
District 37 — David Bulova (D) (i), Kenneth Meteiver (R)
District 40 — Dan Helmer (D) (i), Harold Pyon (R)
District 67 — Karrie Delaney (D) (i), Robert Frizzelle (R)
District 86 — Irene Shine (D), Julie Perry (R)



Introduction of the Sully District Council Nomination Committee proposed slate of officers

President — Jeff Parnes (Chantilly Highlands)
Vice President — Lewis Grimm (Franklin Farm)
Treasurer — Jay Johnston (Virginia Run)
Secretary — Jim Neighbors (Sully Station)

Nominations can be made from the floor before the elections
Joint Sully Land Use and Transportation Committee topics:

In light of an amendment to the Code of Virginia, the county has provided us with a statement be to read when our land use committee meets with a prospective applicant for a rezoning or proffer condition amendment (PCA) for new residential development and/or new residential use in areas of the County that are not exempt from Virginia Code Section 15.2-2303.4. It is recommended that if our committee is meeting with more than one applicant to read this statement for each rezoning/PCA.
All times estimates are provided as a courtesy, presentations will start after the completion of the proceeding presentation, however long it takes. Recommend that presenters be ready at least 30 minutes prior to their scheduled time.
Prospective presenters are requested to register on the Land Use and Transportation Committee Presentation Registration Form as a condition of their presentation.
7:00 — A PCA to allow data centers versus currently approved office buildings

This a return presentation since their presentation in June
From the Joint Sully District Land Use and Transportation Committee Presentation Request Application Form:

Proponent: Lori Greenlief, Senior Land Use Planner, McGuireWoods LLP
Proposal: A PCA application to amend the currently approved plan which shows two office buildings to allow another option of two data centers. Our Planning Commission date is Sept. 29.
Location: Corner of Parkstone Drive and Conference Center Drive in Westfields. 43-4((6))37A and 27
Exempt: Is
Read Statement: Not Applicable

The following items have changed since their June presentation.

They have revised their plan for the Parkstone property data centers.
Although nothing has changed in terms of the buildings, they did receive late notice from NOVEC that the only way to service the data centers was through boxes in a corner of the buffer area to Braddock Road. They have limited the area as much as possible and a hefty buffer still remains. The area will contain approximately 8 boxes that are about 4 feet tall as shown on the attached picture. It is not a substation or anything large such as that.
As was requested, they have confirmed that they are maintaining the trail connection from the existing trail on Braddock to the property.
Old Business


Items of General Interest:
Planning and land use applications can now be processed through the online PLUS system<

Consider learning about the new county PLUS SYSTEM — lots of information
For more information on the PLUS project and additional resources, visit the PLUS Support Center.
For technical questions or need assistance using the PLUS system, contact the Help Desk:

Hours of Operation: Mon. - Fri., 8 a.m. - 4 p.m.
Email: PLUSSupport@FairfaxCounty.gov
Phone: 703-324-2222, TTY 711
PLUS - PLUS - Accela Citizen Access

Reports:

Admin ALU & HBB Applications Accepted Weekly
Applications Accepted Weekly
Currently In-Process BOS and PC Cases
Currently In-Process BZA Zoning Cases
Currently in-Process Urban Center Zoning Cases
Zoning Application Board (BOS) Package

See Sully Supervisor Smith's Transportation Sull-E Newsletter for information about upcoming traffic alerts for the week of August 16, 2021, and other transportation news.
Completion of Metro's Silver Line project likely delayed until 2022

Metro leaders provided an update on the future second phase of the Silver Line Thursday. A once-hoped for start date of this coming winter looks all but impossible now.

Fairfax County enacts Plastic Bag 5-cent Tax; will go into effect on January 1, 2022.
Fairfax County Board Approves Community-wide Energy and Climate Action Plan (CECAP) and directed staff to prepare an implementation plan for consideration next year.
Scheduled Meetings/Events
FCDOT will hold an online public meeting to discuss the Shirley Gate Road Extension project on Tuesday, Sept. 21, at 7 p.m.
The Virginia Department of Transportation (VDOT) will hold a Virtual Public Information Meeting on September 29, 2021, to present the latest updates and information related to the I-495 Express Lanes Northern Extension (495 NEXT) project.

Visit 495NorthernExtension.org for the meeting link and details on how to participate. Call 703-691-6715 with questions about joining the meeting.
As circumstances permit, next month's Joint Sully District Land Use and Transportation Committee meeting will start at 7 PM
The next Sully District Council meeting will be held on Wednesday, 27 October 2021.

Topic: Emergency Services (fire and rescue) in or near Sully

Next month's Joint Sully Land Use and Transportation Committee is scheduled for Monday, 18 October 2021.

At this time there are no items for consideration
Respectfully submitted,
Jeffrey M. Parnes
Land Use and Transportation Chair
Sully District Council
---
Sully District Council Home Page
Sully District Council Minutes
Land Use & Transportation Committee Minutes
Data Area Transportation Association information
---
©SDC
http://www.SullyDistrict.org webmaster2020 @ sullydistrict.org

modified by Jeffrey M. Parnes