Sully District Council of Citizens Associations
P.O. Box 230042
Sully Station, VA 20120-0042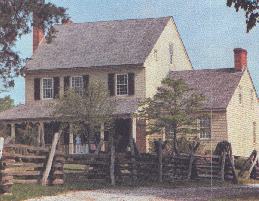 5 July 2016 Sully District Council Board and Joint Sully District Land Use and Transportation Meeting Minutes
by Jeff Parnes, 1st Vice President
ATTENDANCE:

Sully District Council of Citizen Associations representives:
Jay Johnston, Treasurer, Virginia Run
Jeff Parnes, 1st Vice President, Chantilly Highlands
Jim Neighbors, Secretary, Sully Station I
Lewis Grimm, 2nd Vice President, Franklin Farm
Mark McConn, President, Bull Run Estates

Western Fairfax County Citizen Association members:
Carol Hawn
Judith Heisinger
Stephen Chulick

Presenters/Guests:
Jim Hart, At-Large Planning Commissioner
Karen Keys-Gamarra, Sully Planning Commsioner
Kathy Smith, Sully Supervisor
Laura Floyd, Director of Operations and Land Use Aide, Sully District
Leslie Johnson, Zoning Administrator, Department of Planning and Zoning, Fairfax County
Lorrie Kirst, Senior Deputy Zoning Administrator, Department of Planning and Zoning, Fairfax County

CALL TO ORDER:

The meeting was called to order by Council President Mark McConn at 7:00 PM.

PREVIOUS MEETING MINUTES:

The minutes for the June 2016 Sully District Council are available online.

MEETING ANNOUNCEMENTS:

Refer to the July agenda for meeting announcements.
Follow us at @SullyDistrict!
For transportation and related issues, follow the Sully District Transportation Advisory Commissioner at @SullyTAC
LAND USE AND TRANSPORTATION COMMITTEE:
Proponent: Lorrie Kirst, Zoning Administration Division, Department of Planning and Zoning, Fairfax County
Action: Proposed Zoning Ordinance Amendment Concerning Shape Factor
Location: R-C Districts
The proposed amendment addresses several items that are set forth in the 2015 Zoning Ordinance Amendment Work Program, including the addition of shape factor in the R-C District, and the consideration of an increase in the maximum allowable building height in the R-C, R-E and R-1 Districts when the impact of the increased height on adjacent properties is mitigated. In addition, the proposed amendment would add language that facilitates the minor adjustment of lot lines between corner lots and the adjacent lots when such lots do not meet the current lot area, lot width and/or shape factor requirements, but met the requirements that were in effect when the lots were created. The need for this language has recently become apparent based on several minor lot line adjustment requests that have recently been submitted.
For more information see the forwarding memo or the staff report.
Lorrie Krist of the County Staff presented an informational briefing on the proposed Shape factor ZOA. Her brief (pdf) (pptx) covered:

Shape Factor: Shape factor is a measurement that ensures compactness of a lot and it is determined by the formula of perimeter squared divided by the area with both measurements using the same units of measurement. The proposed amendment would add a shape factor of up to 35 in the R-C District and up to 50 with special exception approval by the Board of Supervisors. The Special Exception would require a determination that a portion of the portion of the property is required for a wastewater and/or stormwater management facility or a stream valley trail as an outlot, and there is no alternative location on the property for the proposed facility or trail. This is the same requirement that is required in the R-E through R-8 Districts.
Building Height: The current maximum building height for single family dwellings is 35 feet and height is based on the lower of the pre or post development average grade and to the midpoint of a gabled roof or to the top of a flat roof. The proposed amendment would allow a single family dwelling to be up to 40 feet in height in the R-C, R-E and R-1 Districts, provided that a minimum yard of 50 feet is maintained from all lot lines for any such building greater than 35 feet in height. For advertising purposes the building height could be increased from 35 up to 45 and the minimum setbacks would be from 40 to 60 feet.
Minor Lot Line Adjustments: Under Sect. 2-405 of the Zoning Ordinance, if a lot met the zoning requirements in effect when the lot was recorded, but does not meet the current minimum district size, lot area, lot width or shape factor requirements, either as a single lot or in combination with other such lots, such lot pursuant to a building permit can be used for any use permitted in the zoning district even though the lot does not meet the minimum district size, lot area, lot width and/or shape factor requirements, provided that all other requirements can be met, including minimum yard requirements. Such lots cannot be subdivided except for a subdivision for a public purpose, such as dedication for road right-of-way, or for a minor adjustment of lot lines pursuant to the Subdivision Ordinance.
A subdivision for a minor lot line adjustment may be permitted provided that such subdivision is only to consolidate land area of contiguous lots, or to rearrange lot lines in order to reallocate land area between contiguous lots such that the reconfigured lots contain either the same lot area as existed prior to the adjustment of lot lines or a greater area than existed prior to the adjustment of lot lines which results in a reduced number of lots. In addition, a minor lot line adjustment shall not result in any additional lots or outlots being created, an increase in the maximum density and the resultant lot lines shall not create any new or aggravate any existing noncompliance with regard to minimum lot area, lot width, shape factor or minimum yard requirements.
In order to facilitate a more desirable minor lot line adjustment for Sect. 2-405 corner lots, the proposed amendment adds a new Paragraph 1B(3) to Sect. 2-405 that would allow a minor adjustment of lot lines between corner lots and contiguous lots that changes the road frontage or orientation of the lots, provided that there are no additional lots or outlots created, the number of lots that do not comply with the current minimum lot width requirement is not increased, and the amount of lot width noncompliance is not aggravated. In addition, such adjustment of lot lines cannot create or aggravate any existing noncompliance with regard to minimum lot area, shape factor or minimum yard requirements.

Notes from presentation:

Shape Factor: Shape factor is determined by dividing the area by its perimeter, for example, a circle would have a shape factor of 3.14 (area of a circle is πr2, or (3.14/(1x1))=3.14), the lowest possible score. The Bull Run Winery rezoning had a shape-factor score of over 1000.
RC areas are exempt form the current ordinance. Staff thinks that a shape-factor score of 35 should be sufficient, while developers would prefer a shape-factor score of 50.
The question was raised, why not allow residentual-clusrear by right? Currently, five-acres lots are required to develop by right in RC areas. Septic tank fields are a key factor in the placement of lots.
Building Height: Maximum height is 45 feet. If larger (40 feet) setbacks are advertised. Staff recommends 40-50 feet setbacks.
Minor Lot Line Adjustments: Section 2-405 regulates lots that met zoning requirements under previous rules - shape factor or lot size - which are still viable, if they meet all other requirements.
Railroad lots (figure 1 of the presentation) are being subdivided into two lots. Current law would allow lots as shown in figure 2, but that makes no sense. Figure 3 would make much more sense, and the proposed ZOA would allow lots in that configuration.
Staff expects industry push back on item 1 (shape factors) and are looking for citizen input. Cluster development is not allowed by right, and would have to have tailored developmental conditions. Staff recommends that all other current rules apply to RCs.

Determination: The Sully District Council had previously seen the travesty that was the Bull Run Winery rezoning, and had no kind words regarding it. If this proposed ZOA prevents future cases like that one from going forward we are in complete agreement with it.
Membership Presentation Schedule for Fall 2016 - Summer 2017

The board proposed the following topics, months are for guidance only - they may vary based on the availability of the desired speakers:

Sep 2016 - Metropolitan Washington Airports Authority (MWAA) on developments on and around Dulles Washington International Airport
Oct - Third Bi-annual Congressional Candidates Night Jointly Sponsored with the League of Women of the Fairfax Area and AARP, VA (will probably not be on the fourth Wednesday of the month)
Nov - Public Safety - Police and Sheriff's departments
Dec - Fairfax County Public Schools
3 Jan 2017 - National Park Service - Bull Run Battlefield Park developments
7 Feb - Transform I-66
7 Mar - Tentative: Budget Town Hall meeting with Sully Supervisor and Sully School Board representative
4 Apr - Transportation Developments in and around Sully: FCDOT, VDOT, DRPT
2 May - Tentative: Sully Legislators Report From Richmond
6 Jun - Tentative: State of Sully by Sully Supervisor

The board determined that it was impractical to hold membership meetings the same night as the Joint land Use and Transportation meetings (which are now being held on the first Tuesday of the month), and therefore we would continue to hold just the membership meetings on the fourth Wednesday of the month.

New State Law Concerning Proffers - As the county attorney has recommend that citizen groups read a prepared statement before each land use case for parcels not exempt from the proffer discussion restrictions, the council will attempt to create a page for each case to provide information about the case, and indicate whether or not they are within the exempt areas, and if not, that they acknowledge that they have downloaded and read the prepared statement rather than our re-reading it each time. The webmaster will develop a proposed page and circulate to the board and the Sully Planning Commissioner for feedback.

The board also recommended that our Articles of Incorporation and By-laws be available from our website.
NEXT MEMBERSHIP MEETING - The Sully District Council does not hold membership meetings during the summer months - our next membership meeting will be
Wednesday, 28 September 2016
JOINT WFCCA AND SDCCA LAND USE AND TRANSPORTATION COMMITTEE:
Proponent: Tim Sargeant, Dominion State and Local Affairs
Action: Case No. PUE-2016-00056
Location: existing site between Bull Run Post Office Rd and Pleasant Valley Rd, near the Richardsons house
In order to accommodate an expansion of Northern Virginia Electric Cooperative's ("NOVEC") existing Pleasant Valley Delivery Point ("DP") and to comply with mandatory NERC Reliability Standards, the Company proposes to construct four structures supporting new double-circuit 230 kV tap lines ("230 kV Tap Lines") from its existing 230 kV Bull Run-Loudoun Line #295 to a proposed new 230 kV Elklick Switching Station.
There is no local approval needed but there is a public hearing in Richmond with the St. Corporation Commission in Sept.
Proponent: Sheri L. Akin, AICP, Senior Land Use Planner, McGuireWoods LLP for Costco
Action: PCA/SEA
Location: Chantilly Crossing Shopping Center, Lee Road just south of RT 50
Costco is seeking to add a fuel station to their shopping experience. They originally appeared before the LU&T committee in February. At that time the committee had no objections, but asked that they come back with more information and the results of the staff report.
Respectively submitted by
Jeff Parnes
1st Vice President
Sully District Council
---
Sully District Council Home Page
Sully District Council Minutes
Land Use & Transportation Committee Minutes
Data Area Transportation Association information
---
©SDC;
http://www.SullyDistrict.org webmaster2015 @ SullyDistrict.org

modified by Jeffrey M. Parnes