Sully District Council of Citizens Associations
P.O. Box 230042
Sully Station, VA 20120-0042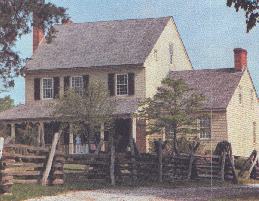 Agenda
for 23 September 2020 Sully District Council Meeting
by Jeff Parnes
The Sully District Council of Citizen Associations will meet virtually at 7:00 p.m. on 23 September 2020 Due to the intensification of the coronavirus pandemic this meeting will be conducted online only! This meeting will be held using a WebEx meeting url. Meeting Information:
The Sully District Council requires each participant in our online meetings to identify themselves. If your screen name does not provide enough information to identify yourself, or you are a call-in participant, you will be asked to to identify yourself. If after repeated requests, you choose not to do so, you will be disconnected from the meeting.

Time to renew your association's membership in the Sully District Council. Our membership application can now be submitted on line! Please complete it, and then print a copy to enclose with your check.

Has yours made plans to join us for 2020?
This month's Council meeting is scheduled for 7:00, Wednesday, 23 September 2020.
Topic: The Secret Pandemic of Domestic Abuse and How it Thrives in Times of Crisis
Presented by Vanessa Cullers and Debra Miller, Housing and Economic Specialists in Fairfax County's Department of Family Services' Domestic and Sexual Violence Services which offers compassionate and comprehensive state-accredited programs for women, men, teens and children who have been affected by domestic and sexual violence, stalking and human trafficking.

Here are items they have provided on this topic. Please circulate within your community:

Following the presentation the SDCCA will determine the remainder of membership meeting topics for 2020 and early 2021.
The Joint Sully Land Use and Transportation Committee (JSDLU&TC) met on Monday, 21 September 2020.
There were no objections to, but suggestions were offered regarding the:
Autumn Willow project on Stringfellow Road
Renovation of existing building into a medical care facility on Lee Road
Waiver of certain sign regulations for the Sully Place Shopping Center
The JSDLU&TC also authorized resolutions/letters on:
Resolution on Route 28 bypass calling for public hearings for consideration of proposed bypass routes in Fairfax County
Resolution on Braddock Road "Operational and Safety Improvements" calling for conformance to the adopted comprehensive plan
Resolution on the Stanley Martin Stonecroft Development objecting to its development in the not yet adopted db contour lines
Letter to inform communities of the possible impact to their neighborhoods by the county's ZMOD initiative.
Letter to Fairfax county BOS requesting immediate action for VDOT's approval of the Bull Run Post Office Road truck ban.
Early voting began Friday, September 18, at the Fairfax County Government Center from 8:00 a.m. to 4:30 p.m. Monday through Friday. Voting will also be available on Saturdays from 9:00 a.m. to 5:00 p.m. on September 19, October 17, October 24, and October 31, 2020. An additional 13 early voting locations (satellite locations) will open on October 14, 2020. Currently, the voting hours at these locations will be from 1:00 to 7:00 p.m., Mondays through Fridays, and 9:00 a.m. to 5:00 p.m. on Saturdays. The last day to vote early is Saturday, October 31, 2020 at 5:00 p.m.
Any registered Fairfax County voter can vote early, and can cast their ballot at any early voting site.
A new state law has taken effect stating that you may now use a copy of your current utility bill, bank statement, government check, paycheck, or other government document with the voter's name and address as ID. A photo ID, like a driver's license, is no longer required.
Photo IDs remain an acceptable form of identification — and you can even use an expired Virginia driver's license no matter how long ago it expired.
For more information, click here or contact the Fairfax County Office of Elections at 703-222-0776, TTY 711.

Fairfax County 2020 Bond Referendums — There are four bond referendums on the general election ballot, and voters may vote yes or no on each of these referendums:

Libraries - $90 million.
Parks - $112 million.
Transportation - $160 million
Community and Health and Human Services - $79 million.
For more information see the county's website.
Fairfax County Virtual Public Information Meeting Wednesday, September 30, 2020, 7 p.m. to 8:30 p.m.
Find out about a study assessing potential safety and operational improvements at the intersection of Braddock Road (Route 620) and Old Lee Road, and the S-curve on Braddock Road between Pleasant Valley Road and Old Lee Road. The concepts being studied include realignment of the S-curve and intersection enhancements at Braddock Road and Old Lee Road such as turn lanes and innovative intersection improvements.
The meeting will be held as a virtual/online meeting.
It is the second public information meeting on the study, the first was held February 13, 2020. Information for accessing and participating in the virtual meeting will be posted on the project website (www.virginiadot.org/braddockandoldlee).The VDOT project team will make a presentation beginning at 7 p.m. and be available to answer questions after the presentation until 8:30 p.m. Review project information and meeting details on the VDOT project website or during business hours at VDOT's Northern Virginia District Office, 4975 Alliance Drive, Fairfax, VA 22030. Please call ahead at 703-259-2239 or TTY/TDD 711 to make an appointment with appropriate personnel.

The Virginia Department of Transportation (VDOT) will hold a Location and Design Public Hearing to present the environmental assessment and draft design plans to extend the 495 Express Lanes by approximately three miles from the Dulles Toll Road interchange to the George Washington Memorial Parkway in the vicinity of the American Legion Bridge to reduce congestion, improve safety and travel reliability, and provide additional travel choices. This project will involve a change in limited access control. NOTE: This is the rescheduled Location and Design Public Hearing previously scheduled for March 12, 2020. The public comment period has remained open during the interim and all previously-submitted comments will be included as part of this hearing.
VIRTUAL PUBLIC MEETING: Monday, October 5, 2020, 7 - 9:30 p.m.
Online public hearing. Find access information below.
Presentation at 7 p.m., followed by formal comment session and, if time allows, a 30-minute Q&A period. Click here or call 703-691-6715 for details on how to participate and provide formal comments.
**Due to COVID-19 health concerns and safety requirements, the public is encouraged to participate in this virtual hearing.**
For details on the meetings go to: http://www.495northernextension.org/public_meetings/october_2020_ld_public_hearing.asp
As circumstances permit, next month's meetings will start at 7 PM either virtually or in the Sully District Governmental Center Front Meeting Room, 4900 Stonecroft Boulevard, Chantilly, VA, 20151, unless otherwise indicated.
The next Sully District Council meeting will be held on Monday, 5 October 2020. Note that is the first Monday of October rather than our usual fourth Wednesday.

Topic: — The Sully District Council of Citizens Associations is cosponsoring with the LWV,FA, a Tenth District Virginia US House of Representatives Virtual Candidate Forum. There will be no Eleventh District forum.
Please visit the League's web page where you can also register and pose questions at https://www.lwv-fairfax.org/2020-candidate-forums.

Next month's Joint Sully Land Use and Transportation Committee is scheduled for Monday, 19 October 2020.
7:00 — Recently authorized Comprehensive Plan Amendment concerning the Workforce Dwelling Unit (WDU) Policy, as well as changes to the Housing and Land Use Elements
Respectfully submitted,
Jeffrey M. Parnes
First Vice President
Sully District Council
---
Sully District Council Home Page
Sully District Council Minutes
Land Use & Transportation Committee Minutes
Data Area Transportation Association information
---
©SDCCA
http://www.SullyDistrict.org webmaster2020 @ sullydistrict.org

modified by Jeffrey M. Parnes