Sully District Council of Citizens Associations
P.O. Box 230042
Sully Station, VA 20120-0042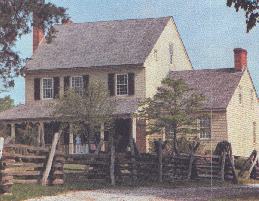 Agenda for 3 January 2017 Joint Sully District Land Use and Transportation Meeting
by Jeff Parnes
The Sully District Joint Land Use and Transportation Committee will meet at 7:00 p.m. on 3 January 2017 in the Sully District Governmental Center Front Meeting Room, 4900 Stonecroft Boulevard, Chantilly, VA, 20151. This meeting is on the first Tuesday of the month with participation by members of both the Land Use and Transportation committees of the SDCCA and WFCCA. The meeting will be canceled if Fairfax County Schools or after school activities are canceled due to adverse weather the day of the meeting.

Time to renew your association's membership in the Sully District Council. Our membership application can now be submitted on line! Please complete it, and then print a copy to enclose with your check.

Has yours made plans to join us for 2017?
Follow us at @SullyDistrict!
For transportation and related issues, follow the Sully District Transportation Advisory Commissioner at @SullyTAC
Our next Membership meeting will revert back to the 4th Wednesday of the month at 7 PM 25 January, topic is Manassas National Battlefield Park. See this month's agenda.
Land Use and Transportation Committee:
In light of the recent amendment to the Code of Virginia, the county has provided us with a statement be to read when our land use committee meets with a prospective applicant for a rezoning or proffer condition amendment (PCA) for new residential development and/or new residential use in areas of the County that are not exempt from Virginia Code Section 15.2-2303.4. It is recommended that if our committee is meeting with more than one applicant to read this statement for each rezoning/PCA.
All times estimates are provided as a courtesy, presentations will start after the completion of the proceeding presentation, however long it takes. Recommend that presenters be ready at least 30 minutes prior to their scheduled time.
Prospective presenters are requested to register on the Land Use and Transportation Committee Presentation Registration Form as a condition of their presentation.
Proponent: Meghan Van Dam, AICP, Chief, Policy and Plan Development Branch, Planning Division, Department of Planning and Zoning
Action: Feedback
Location: Countywide
An evaluation of Fairfax Forward to look at how successful the process has been as a replacement to the Area Plans Review process
As you may recall, our comprehensive planning process Fairfax Forward has been undergoing an evaluation to look at how successful the process has been as a replacement to the Area Plans Review process. Two of the main concerns have been the amount of public engagement in the process and the amount of general understanding of the process. Staff has been working with the Planning Commission to draft proposed modifications to the process which bring back elements of the old APR process – namely, bring back a citizen nomination process for site-specific proposals. We would like to discuss these changes with the Sully community.
Proponent: Tim Sargeant, Dominion Virginia Power
Action: FERC Request to re-wheel compressor
Location: Pleasant Valley Compression Station
Impact of the Dominion Cove Point LNG, LP Eastern Market Access Project on Sully neighborhoods
Old Business
Farm Wineries, Limited Breweries, and Limited Distilleries Zoning Ordinance Amendment, ZO-16-457
Items of General Interest:
Upcoming events at the Steven F. Udvar-Hazy Center
Fairfax Federation Seeks Nominations for Fairfax County 2016 Citizen of the Year

The Fairfax County Federation of Citizens Associations is soliciting nominations for its 2016 Fairfax County Citizen of the Year. Each year, a selection committee of county-wide organizations meets to review nominations for the Federation's "Citizen of the Year" and merit awards. The winners are honored at our annual banquet, planned for 2 April 2017
Both the Citizen of the Year Award and the Citation of Merit recognize and honor those citizens whose voluntary contributions of time and talent resulted in major accomplishments that have enhanced the quality of life for citizens of Fairfax County.
Eligibility:

Nominees must be current residents of Fairfax County.
Elected officials and full-time county or commonwealth employees are ineligible for consideration if their contributions are related to their full-time positions.
The Citizen of the Year is recognized for voluntary acts that are not related to employment.

Criteria:

Contributions and accomplishments must have countywide rather than local significance.
The nominee's achievements can be either:

General, such as multi-year community service with one or more organizations or activities with cumulative impact over the years of current importance or with positive implications for the future, or
Specific, including intense efforts as the major promoter of a single program or project completed in a finite period of time.

Persons whose contributions of time and talent resulted in major accomplishments that have enhanced the quality of life for citizens of Fairfax County, who do not meet the published eligibility standards for the Citizen of the Year consideration, may still be honored by the Federation. Please submit information about these nominees on the nomination form, indicating that this is an alternative nomination.
Nominations are being accepted from 1 December 2016 to 31 January 2017. The nomination form is available online from the Federation's website, http://www.fairfaxfederation.org.
The Federation, established in 1940, is the countywide voice for homeowner, civic, and community associations. An all-volunteer organization, the Federation works on issues that impact Fairfax County residents, including education, transportation, environment, human services, land use, county budget, and county, state and federal legislation.
For more information please contact Jeff Parnes, Awards Committee Chair.
Fairfax Federation Membership Presentation: Neighborhood Forest Management on 19 January 2017

Jim McGlone, Urban Forest Conservationist, Virginia Department of Forestry, will cover Neighborhood Forest Management
Neighborhood trees are a major asset for anSy neighborhood. They improve property values, reduce vacancy rates, reduce heating and cooling costs, reduce stress, and improve community cohesiveness. But, it is important that they are properly maintained and cared for during their life and safely removed at the end of their life. Untended trees are a risk to you and your neighbors. Jim McGlone will talk about how to manage your neighborhood trees so they live long and prosper. He will also teach us how to see the signs of their decline so they can be treated or removed safely. Jim McGlone is an Urban Forest Conservationist for the Virginia Department of Forestry, is a Tree Risk Assessment Qualified and Certified arborist and has been helping homeowners in northern Virginia for over 10 years.

Save-the-Date - Upcoming WMATA meetings in Reston and Alexandria

NVTC will be hosting two sessions in January pertaining to WMATA for a "discussion of the challenges and opportunities in getting Metro back on track". Please note that Supervisor Hudgins will participate in both the Reston and Alexandria sessions.

Wednesday, January 25, 2017 at 7 p.m., Greater Reston Chamber of Commerce, 1886 Metro Center Drive, Suite 230, Reston, Virginia
Monday, January 30, 2017 at 7 p.m., Durant Arts Center, 1605 Cameron Street, Alexandria, Virginia
The Sully District Council's February meeting will be held on the 22nd - scheduled: Transform I-66 - developments inside and outside the beltway.
The SDCCA Land Use and Transportation Committee meets jointly with the WFCCA Land Use Committee. The next joint meeting is tentatively scheduled for 7 February 2017 at the Sully District Government Facility community room.
Proponent: Frank Stearns, Donohue & Stearns, PLC
Action: A request for a Feature Shown for cell site
Location: 6212 Summer Pond Dr., Centreville, VA
From the On-line Land Use and Transportation Committee Presentation Registration Form:

Exempt: Is Not
Statement Acknowledged: Yes
Description: T-Mobile Cellular facility to be established by increase of existing 56' Silo dome by 10' and install inside of new siding below dome a microwave dish and initially 6 panel antenna with space for 3 more. A 10' x 25' compound enclosed with 8' tall wood fence at the base for unmanned equipment and propane generator. No employees at site except for technician visiting every 6-8 weeks for maintenance check.

A request for a Feature Shown for cell site at 6212 Summer Pond Dr. has been filed with Fairfax County Planning Office. Assigned #2232-Y16-42 Jon Bouno is Staff coordinator. Proposal is to replace dome on existing 56' tall silo with a dome 10' taller. Antenna would be inside dome and not visible. At the base outside silo would be a secure 10'x25' compound to hold equipment.
If Staff agrees it is a Feature Shown there would be no Planning Commission public hearing.
Respectfully submitted,
Jeffrey M. Parnes
Land Use and Transportation Committee Chair
Sully District Council
---
Sully District Council Home Page
Sully District Council Minutes
Land Use & Transportation Committee Minutes
Data Area Transportation Association information
---
(C)SDC
http://www.SullyDistrict.org webmaster2017 @ sullydistrict.org

modified by Jeffrey M. Parnes