Sully District Council of Citizens Associations
P.O. Box 230042
Sully Station, VA 20120-0042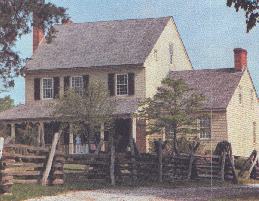 Agenda for 4 April 2017 Joint Sully District Land Use and Transportation Meeting
by Jeff Parnes/
The Sully District Joint Land Use and Transportation Committee will meet at 7:00 p.m. on 4 April 2017 in the Sully District Governmental Center Rear Meeting Room, 4900 Stonecroft Boulevard, Chantilly, VA, 20151. This meeting is on the first Tuesday of the month with participation by members of both the Land Use and Transportation committees of the SDCCA and WFCCA. The meeting will be canceled if Fairfax County Schools or after school activities are canceled due to adverse weather the day of the meeting.

Time to renew your association's membership in the Sully District Council. Our membership application can now be submitted on line! Please complete it, and then print a copy to enclose with your check.

The March 2017 Sully District Joint Land Use and Transportation Committee meeting notes are posted online
Follow us at @SullyDistrict!
For transportation and related issues, follow the Sully District Transportation Advisory Commissioner at @SullyTAC
Membership Presentation 26 April 2017 starting at 7:00:
Battlefield National Park's current plans and possible impacts on its Fairfax County neighbors by Brandon S. Bies, Superintendent, National Battlefield Park
Land Use and Transportation Committee:
In light of the recent amendment to the Code of Virginia, the county has provided us with a statement be to read when our land use committee meets with a prospective applicant for a rezoning or proffer condition amendment (PCA) for new residential development and/or new residential use in areas of the County that are not exempt from Virginia Code Section 15.2-2303.4. It is recommended that if our committee is meeting with more than one applicant to read this statement for each rezoning/PCA.
All times estimates are provided as a courtesy, presentations will start after the completion of the proceeding presentation, however long it takes. Recommend that presenters be ready at least 30 minutes prior to their scheduled time.
Prospective presenters are requested to register on the Land Use and Transportation Committee Presentation Registration Form as a condition of their presentation.
Proponent: David S. Houston Blank Rome LLP
Action: Nomination as part of the Dulles Suburban Center Study (Nomination # DSC-E4-1) to revise the Comprehensive Plan text for Land Unit E-4
Location: : 13909, 13911, 13915 Lee Jackson Memorial Highway (approximately. 7 acres)
From the On-line Land Use and Transportation Committee Presentation Registration Form:

Exempt: Is not
Statement Acknowledged: N/A
Description: Pohanka Automobile Dealership (Lexus, Acura and Chevrolet). Pohanka Automotive Group submitted a nomination as part of the Dulles Suburban Center Study (nomination # DSC-E4-1) to revise the Comprehensive Plan text for Land Unit E-4. This text has not been revised since the early 1980's. The nomination proposes to consolidate the recommendations for all of the Pohanka parcels to reflect the long-standing existing dealerships, to increase the overall FAR to 0.30, and to increase the building height for Parcel 53. The proposed changes permit flexibility to allow renovations and modernizations in the future to ensure compliance with the various auto manufacturer's dealership specifications. No optional or residential uses are proposed. No changes to the existing buffers and screening are proposed (existing buffer along Vernon Street consists of thick evergreen trees that are in good health, are 50+ feet tall and screen year round). Dulles Suburban Center Study Advisory Group (DAG) voted to support the nomination as proposed by Pohanka.

Although David S. Houston will not be able to attend the Joint Committee meeting, Scott Crabtree, President of Pohanka Automotive will attend and will be ready to discuss the proposal. Neal Johnson, Pohanka's general counsel will also be in attendance. Mike Van Atta, Senior Land Use Planner, County of Fairfax, Planning Division will also attend.
To supplement the information provided above concerning the Comprehensive Plan nomination of Pohanka Automotive, David S. Houston has attached a short narrative that covers the background of Pohanka Automotive, the property, the nature of the request, and the Staff and DAG positions. The Planning Commission hearing was conducted on 29 March 2017, but the Sully Planning Commissioner deferred the decision until 19 April to allow our meeting to take place so we could gather our input.
The attached memo for PA 2013-III-DS1 Dulles Suburban Center Study – Submission DSC-E4-1, provides the Dulles Suburban Center Advisory Group's alternative recommendation to staff's recommendation.
On-line Land Use and Transportation Committee Presentation Registration Form
Riding and Boarding Stable on Bull Run Post Office Rd
Recreation Center in Franklin Farm Shopping Center
Wegmans in Chantilly
Westfields Urban Land Institute TAPS Study Presentation

| | |
| --- | --- |
| | |
| What's next for Westfields - ULI Washington Technical Assistance Panel, 6 December 2016 | Several Joint Sully Land Use Members participated in the panel |

Old Lee Road Vehicle Storage and Maintenance application
Planning Commission Land Use Process Review
Deleting the covered walkway for the senior citizens home on Centreville Rd

At-large Planning Commissioner Jim Hart reports he received paperwork for a new case (PCA 2012-SU-010 -NVHI I, and Chantilly AL Investors, LLC) about deleting the covered walkway for the senior citizens home on Centreville Rd., Lynne Strobel is the attorney.
The Centreville Road paperwork for deleting the covered walkway is the first PCA in the county under Fairfax First that is being fast-tracked. Supervisor Smiith's office is hoping to get it through the process in 3.5 months because it's to amend a very specific proffered condition (i.e. the canopy walkway).
Note that at the SDCCA September 2012 meeting (see the notes) the SDC recommendation specifically called for such a covered walkway.
Current events at the Steven F. Udvar-Hazy Center
Rehabilitation work on the Old Centreville Road bridge over Bull Run

VDOT will begin rehabilitation work on the Old Centreville Road bridge over Bull Run on Tuesday, 24 January. During the rehabilitation, bridge traffic will be controlled via temporary signals. This project is scheduled to be completed by the Fall of this year.
To find more information on this project, please click here.

Friends of Trees Award Nomination Request

Karen T. Campblin is our Sully District representative to the Fairfax County Tree Commission. The Tree Commission role is to provide advice to the Board on matters relating to urban forestry and promote tree conservation within the County. One of the ways to promote exemplary conservation practices is to identify and award individuals who have preserved, protected, or planted trees beyond the minimum standards required by County policies.
The program/project must have been completed during a calendar year, or if continuing, must have been started within a calendar year with an anticipated life of more than one year. The types of projects/program that are eligible for nomination include: Preservation, Education, Planting, and Maintenance. Please see the attached Award Description for more details on the allowed types.
Please review the attached Award Description and consider any of the projects that have taken place within Sully District. Do any of them (within a calendar year) qualify for nomination? If so, please provide your nomination no later than COB, Monday April 17th.
If you have any questions, or need additional information, Karen can be reached at ktc1426@gmail.com

Telecommunications Amendment

At-large Planning Commissioner Jim Hart reports the commission deferred the public hearing on the telecommunications amendment to 26 April. The governor didn't sign the bill that passed the general assembly and has requested some changes. The general assembly is coming back to Richmond on the 5th or thereabouts. We may know more after that, and whether we need to make more changes.
Dulles Suburban Center Meetings

As the Dulles Suburban Center Study enters into its second phase, the Advisory Group has set its schedule for the next several months. Residents are invited to attend the meetings and hear what the group is discussing regarding land use in the Dulles Suburban Center. The upcoming meetings will be held at 7 p.m. at the Sully District Governmental Center, 4900 Stonecroft Blvd., Chantilly, on March 6 and 21.
Specific meeting topics will be posted on the Dulles Suburban Study website closer to the date of each meeting.

Celebrate the Ground Breaking of The Field at Commonwealth
Next month's meetings will start at 7 PM in the in the Sully District Governmental Center Front Meeting Room, 4900 Stonecroft Boulevard, Chantilly, VA, 20151.