Sully District Council of Citizens Associations
P.O. Box 230042
Sully Station, VA 20120-0042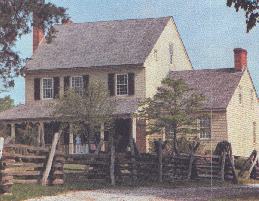 Agenda for 17 June 2019 Joint Sully District Land Use and Transportation Meeting
by Jeff Parnes
The Sully District Joint Land Use and Transportation Committee met at 7:00 p.m. on 17 June 2019 in the Sully District Governmental Center Rear Meeting Room, 4900 Stonecroft Boulevard, Chantilly, VA, 20151. This meeting is conducted with participation by members of both the Land Use and Transportation committees of the SDCCA and WFCCA. The meeting will be canceled if Fairfax County Schools or after school activities are canceled due to adverse weather the day of the meeting.


Time to renew your association's membership in the Sully District Council. Our membership application can now be submitted on line! Please complete it, and then print a copy to enclose with your check.
Has yours made plans to join us for 2019?


Follow us at @SullyDistrict!
For transportation and related issues, follow the Sully District Transportation Advisory Commissioner at @SullyTAC
The Sully District Council Membership will meet on 26 June 2019.
Topic: Visualize 2045 — Find out about the Metropolitan Washington Council of Governments transportation vision for the region in 2045
In light of an amendment to the Code of Virginia, the county has provided us with a statement be to read when our land use committee meets with a prospective applicant for a rezoning or proffer condition amendment (PCA) for new residential development and/or new residential use in areas of the County that are not exempt from Virginia Code Section 15.2-2303.4. It is recommended that if our committee is meeting with more than one applicant to read this statement for each rezoning/PCA.
All times estimates are provided as a courtesy, presentations will start after the completion of the proceeding presentation, however long it takes. Recommend that presenters be ready at least 30 minutes prior to their scheduled time.
Prospective presenters are requested to register on the Land Use and Transportation Committee Presentation Registration Form as a condition of their presentation.
Topics:
Proponent: Susan Yantis, Senior Land Use Planner.
Proposal: SE 2019-SU-002/2232-Y18-25
Location: The Property is located at 14295 Willard Road, Chantilly (Tax Map 33-4-((1))- 15B).
From the On-line Land Use and Transportation Committee Presentation Registration Form:

Exempt: Is
Statement Acknowledged: Not Applicable
Proposal Details: Fairfax Water, the Applicant, provided a presentation to the committee on November 9, 2018 for a Public Facility Review 2232-Y18-35/Special Exception application SE 2019- SU-002 for a proposed maintenance facility to be located on the south side of Willard Road, approximately 400 feet east of its intersection with Stonecroft Boulevard. The proposed maintenance facility is to provide a replacement facility for the existing Chantilly Maintenance Facility located in the Sullyfield Business Park. The Chantilly Maintenance facility was constructed in the 1970s and is no longer adequate to meet current or future needs of Fairfax Water. The Committee requested the Applicant return to the SDLU&T committee after the Application moved further through the review process.
The FDPA for the Sully Community Center on Wall Rd was recently approved after it had been reviewed by our committee, but it needs to be revised to expand it to add a healthcare component. The facility will be 4000 sf larger and the site somewhat reconfigured, the building rotated and moved. PC public hearing is tentatively 9-25-19. Daniel Creed will be staff coordinator. The applicant is DPWES, Capital Facilities, Building Design Branch and the agent is Allison Terzigni, 703-324-5165.

We asked the proponent for this this application, which was discussed at our April and May meetings, to return after the release of the staff report. As the staff report won't be ready for this meeting, we've asked them to plan to attend our July meeting.
In the interim, they provided the following documents:
In addition we received the following supplemental statements from citizens:

www.sullydistrict.org/lut

Thank you for allowing the members of the community to speak and present at equal length at May's meeting. You were more than fair to both sides, and your chairmanship is an example that I wish was set for more county committees. You asked that I submit the materials I presented at the meeting
Your committee obviously considers a great deal of these special exception applications, but I believe this is a straightforward decision, outside of the clear environmental concerns. R-E zoning is unique in Fairfax County, and is reserved to protect the very few remaining rural areas. I have been unable to find any example of exceptions in R-E zoning that even approach the level of density that the applicant is requesting, and outside of small private schools, stables, and churches, there isn't an example of non-single-family residential uses that have ever been approved.
Thank you for your thoughtful consideration of this issue.

Lastly, At-Large Planning Commissioner Jim Hart referred several inquiries to staff, here are the message chains:

PC approved the FDP and recommended approval on the Pomeroy RZ/PCA (RZ/FDP 2016-DR-012/PCA C-637-05) on on 22 May 2019
We have received an application for review sometime in either September or October:

Proponent: Andrew A. Painter, Walsh, Colucci, Lubeley & Walsh, P.C. for Stanley Martin Companies, LLC
Proposal: Rezoning and Final Development Plan (RZ/FDP 2019-SU-005 & PCA 78-S-063-08)
Location: 14224 & 14226 Newbrook Drive, Chantilly, VA 20151, Tax Map #44-1 ((8)) 05 & 06. The proposed community will be located at the northeast corner of the intersection of Westfields Boulevard and Newbrook Drive, south of an existing pond, and opposite of The Field at Commonwealth Shopping Center.
From the On-line Land Use and Transportation Committee Presentation Registration Form:

Exempt: Is
Statement Acknowledged: Not Applicable
Proposal Details: The Applicant is seeking a rezoning to the Planned Development Housing — 16 ("PDH-16") zoning district to permit the construction of 142 residential dwelling units, containing up to 100 two-over-two stacked townhomes, and 42 townhomes. The density of the proposed project is 11.79 dwelling units per acre. The Applicant will provide 11 Affordable Dwelling Units ("ADUs") and six Workforce Dwelling Units ("WDUs"). An approximately 11,900 square foot publicly-accessible urban park will be adjacent Westfields Boulevard overlooking the pond. The terrace will be stepped/benched with hardscaping elements to provide a passive amphitheater-style park for the proposed community and Westfields at-large. An approximately 4,000-square foot neighborhood linear park is proposed to be constructed between two stacked townhome rows, which will provide a visual and physical connection for residents to the existing trail along Newbrook Drive. This mews will extend north to provide an approximately 5,000-square foot community recreational open space which will be framed by stacked townhomes. An approximately 10,700-square foot pocket park and courtyard will serve as a focal point between the stacked townhomes and front-load townhomes and will include a tot lot and seating.

At-Large Planning Commissioner Jim Hart reported the following new cases:

Elm Street Communities, Inc. , approx. 20 acres of Westfields, on the west side, they want to rezone from I-3 to PDH-8 for residential, there is an RZ, FDP and several PCAs combined. Applicant is Elm Street Communities, agent is Mike Van Atta 703-712-5335.
Current events at the Steven F. Udvar-Hazy Center

VAData Inc., an Amazon.com subsidiary, is moving to acquire a Herndon property from an affiliate of Perspecta Inc., the Washington Business Journal reports. Although the transaction has not closed yet, the 57-acre site located at 13600 EDS Drive went under contract several months ago, according to the report. The property has an assessed value of $80.7 million. Future plans for the site are unclear, but sources told WBJ that demolition and data centers are anticipated.
Committee members commented that:

Well I guess that is what being the Internet Capital of the World gets you: the Rt 28 corridor is being surrounded by a sea of windowless bunkers filled with computers that are cared and fed by a skeleton staff!
Great for the tax base, small impact on traffic too.
It isn't the most attractive option in terms of aesthetics and employment. But at least they typically do a good job with landscaping.

The DMV is expanding Saturday hours on July 6th and 13th at the Fairfax, Westfields, and Manassas locations

These service centers will be open from 8:00 a.m. to 2:00 p.m to accommodate the increase influx of customers. The normal hours of operations on Saturdays are 8:00 a.m. to noon.
Starting July 1st, the DMV will be implementing the restoration of driving privileges for individuals suspended solely for failure to pay court fines and costs. This, in addition to REAL ID compliance, will likely contribute to longer lines and wait times at the DMV's customer service centers.
To best mitigate additional customer traffic, constituents are encouraged to take advantage of DMV alternative services (dmvNOW.com, mail, DMV Selects, and mobile operations) for routine services.

Supervisor Foust made a motion to approve $55,359,000 in funding authority for transportation projects. The motion was seconded jointly by Supervisor Linda Smyth and Supervisor McKay. The motion carried by unanimous vote. The motion included funding for the I-66 Median Widening at Route 29
In May 2017, the Board approved endorsement of the Fairfax County submission of I-66 Median Widening at Route 29 to the Northern Virginia Transportation Authority (NVTA) for I-66 Outside the Beltway Concession Fee funding. This project was awarded $40,000,000 in Concession Fee funds by the Commonwealth Transportation Board (CTB) in Summer 2017.
The project has since increased in costs by $17,500,000 due to complexity of design (e.g. longer spans and raising clearance from 14 feet to 16 feet), and complexity of construction (e.g. shutting down lanes to install the center pier, number of detours, which creates a larger project footprint).

As the Fairfax County Police Department continues to develop innovative policies and strategies to provide our community with the highest quality of police service, they are grateful for the ongoing support of our residents. As you can see in the 2018 Annual Report, the Police Department takes pride in their community partnerships as well as keeping Fairfax County a safe place to live, work, play, and grow old.
Highlights from 2018:

According to the Major Cities Chiefs Association Crime Survey, the county's homicide, sexual assault, and aggravated assault crimes have declined compared to 2017
20 Crime Scene Section detectives handled over 1,200 cases last year
26 Animal Protection Police Officers handled over 13,000 calls for service and helped more than 3,800 sick or injured animals
150 volunteers provided over 30,000 hours of service to the community
Continued partnerships through the Communities of Trust Committee, the Chief's Council on Diversity Recruitment, Citizens Advisory Committee, and the Special Olympics

To view the full report, click here.

Click here to view the April 2019 summary report on capital projects in the Sully District from the Department of Public Works and Environmental Services.
The report includes details such as, what the status of each project is and when it is projected to be completed.
Sully District projects include:

A new 14,750 square foot Emergency Vehicle Center and K9 Training Center on Stonecroft Boulevard.
Renovations and upgrades at the Criminal Justice Academy in Chantilly.
Design and construction of a new Sully Community Center.
Stream and water quality improvements throughout the district.

Supervisor Kathy Smith made a motion to approve an additional $1.5 million in funding for the Approval of and Authorization to Execute a Standard Project Administration Agreement with the Virginia Department of Transportation, for the Implementation of Compton Road Shared Use Path (Sully District), and approve a resolution, authorizing the Director of the Department of Transportation to execute a Standard Project Administration Agreement (SPA) with the Virginia Department of Transportation (VDOT) for the completion of the project. Chairman Bulova seconded the motion. The motion carried by unanimous vote.
Background:

The Transform 66 project plans to complete a parallel trail along the I-66 highway corridor as part of the widening to implement Express Lanes Outside the Beltway. In areas where the highway right-of-way is limited and the trail cannot be accommodated, portions of the trial will continue along the street network of park property until it can be reconnected to the trail located in highway right-of-way.
The Compton Road segment is one such connection that will provide a shared use path connection from the Cub Run Stream Valley Trail to the Bull Run Events Center entrance. As part of the Transform 66 project, Express Mobility Partners, the private concessionaire, will modify the I-66 Bridge over Compton Road and construct a 10 foot shared use path underneath the bridge. VDOT will construct the remaining portions of the 10 foot shared use path north and south of the bridge along the east side of Compton Road. The cost estimate for this project is $4.5 million. For more information about the Transform 66 Outside the Beltway project, click here.

On April 10, 2019, the Park Authority Board voted to approve an update to Park Authority Regulation 1.14, Motor Vehicles and Traffic, to align with Virginia Code and NOVA Parks regulation on the use of electric powered bikes (e-bikes) on park trails. Guidelines were also approved to provide recommendations for e-bike use on park trails.
Commonwealth of Virginia law allows the use of e-bikes wherever regular bicycles are allowed. The Virginia Code regulate e-bikes with a power rating less than 1,000 watts, and top powered speed of 25 mph as bicycles that can be used on trails and shared use paths.
The amended regulations can be found in Appendix 6 of the Fairfax County Park Authority Policy Manual. Click here to learn more about the Park Authority's guidelines on e-bikes.
To read the full article, click here.
The Virginia Department of Transportation (VDOT) and the Fairfax County Board of Supervisors will conduct a joint public hearing on Tuesday, June 25, 2019 at 3:00 p.m. in the Board Auditorium.
The purpose of this public hearing is to receive public comment on the Secondary Six-Year Improvement Plan for fiscal years 2020 through 2025. Copies of the proposed plan may be reviewed at VDOT's Northern Virginia District Office (4975 Alliance Drive, Fairfax, VA 22030).
Persons wishing to speak at this public hearing should contact the Office of the Clerk to the Fairfax County Board of Supervisors at 703-324-3151, TTY 711.

Come to the Fairfax County Government Center (12000 Government Center Parkway, Fairfax, VA 22035) to learn about employment opportunities, social clubs and organizations, inclusive housing initiatives, and more at the first ever Disability Inclusion Conference hosted by the Fairfax County Board of Supervisors and the Arc of Northern Virginia. This conference will include booths, networking, a panel discussion, and breakout sessions for parents, families, the business community, law enforcement, non-profits, and individuals with disabilities who want to learn more about all the ways Fairfax County welcomes and includes adults with development disabilities in community life. Admission is free. Coffee and light breakfast provided. For more information, click here.

A new pedestrian and bike trail is being incorporated along the I-66 corridor that connects Merrifield, the Fairfax County Government Center, Fair Lakes, Centreville, and Cub Run, offering new options for multi-modal travel through Fairfax County. The top name(s) from the online survey will be forwarded for recommendation to the Fairfax County Board of Supervisors and ultimately to the Commonwealth Transportation Board for final approval. The online survey will be open from now through June 30, 2019. Learn more about the project and take the survey.
Next month's meetings will start at 7 PM in the Sully District Governmental Center Front Meeting Room, 4900 Stonecroft Boulevard, Chantilly, VA, 20151, unless otherwise indicated.
The Sully District Council membership does not meet during the summer months. Over the summer, the Sully District Council Board and the Joint Sully District Land Use and Transportation Committee will meet as necessary. Following the July Joint Sully District Land Use and Transportation Committee the SDC board will meet to determine the remainder of membership meeting topics for 201 and early 2020


The next Sully District Council meeting is scheduled for Wednesday, 25 September 2019.

Topic:
Sully Legislative Candidates Night held jointly with the League of Woman Voters, Fairfax Area



The Joint Sully Land Use and Transportation Committee is scheduled for Monday, 15 July 2019.
Proponent: Natasha Jimenez, Assistant General Manager, The Winery at Bull Run
Proposal: SE application for a Farm Brewery
Location: Property adjoining the winery with separate access from Bull Run Post Office Road.
The Bull Run Brewery application that was presented to our committee back in January of this year asked that they come back once the application made its way through staffing and they are reaching that point now. Supervisor Smith recommended that they aim for the July meeting before their hearings.
Proponent: Lynne Strobel, Walsh, Colucci, Lubeley, Walsh, P.C.
Proposal: SE 2018-HM-024/li>

Exempt: Is not
Statement Acknowledged: Not Applicable
Proposal Details: The Applicant has filed a special exception application for the development of a 70 unit (86 beds) senior living facility, offering assisted living and memory care services. The proposed building will be two stories with a cellar and will contain approximately 43,680 square feet of gross floor area.

My firm represents the Applicant in the above-referenced special exception (SE) application to develop an Assisted Living facility at 2347 Hunter Mill Rd, which is identified in the Fairfax County tax assessment records as 37-2 ((1)) 26. The SE application has been submitted to Fairfax County and has been accepted for processing. Review of the same by staff has already been well underway. Currently, the Planning Commission hearing is scheduled for June 12, 2019.
I have spoken with Ms. Goldie Harrison of the Hunter Mill District, and she has informed us that the Sully District Land Use Committee is interested in a presentation before them regarding this application. I talked with the Applicant, and we would like to schedule a presentation at the April 15th Land Use Committee meeting.

Respectfully submitted,

Jeffrey M. Parnes
Land Use and Transportation Committee Chair
Sully District Council
---
Sully District Council Home Page
Sully District Council Minutes
Land Use & Transportation Committee Minutes
Data Area Transportation Association information
---
(C)SDC
http://www.SullyDistrict.org webmaster2019 @ sullydistrict.org

modified by Jeffrey M. Parnes