Sully District Council of Citizens Associations
P.O. Box 230042
Sully Station, VA 20120-0042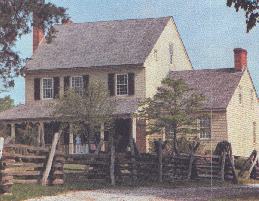 Agenda for 20 July 2020 Joint Sully District Land Use and Transportation Committee (JSDLU&TC) Meeting
by Jeff Parnes
The Joint Sully District Land Use and Transportation Meeting will meet virtually at 7:00 p.m. on 20 July 2020 Due to the intensification of the coronavirus pandemic this meeting will be conducted online only! This meeting will be held using a WebEx meeting url. Meeting Information:
The Sully District Council requires each participant in our online meetings to identify themselves. If your screen name does not provide enough information to identify yourself, or you are a call-in participant, you will be asked to to identify yourself. If after repeated requests, you choose not to do so, you will be disconnected from the meeting.

Time to renew your association's membership in the Sully District Council. Our membership application can now be submitted on line! Please complete it, and then print a copy to enclose with your check.

Has yours made plans to join us for 2020?
Follow us at @SullyDistrict!
For transportation and related issues, follow the Sully District Transportation Advisory Commissioner at @SullyTAC
The Sully District Council Secretary, Jim Neighbors, has updated the JSDLU&TC Land Use Matrix.
The Sully District Council does not meet during the summer months. The next meeting is scheduled for 7:00, Wednesday, 23 September 2020.
Topic: Planned Congressional Candidates Night with the League of Woman Voters, Fairfax Area
Following the July Joint Sully District Land Use and Transportation Committee the SDC board will meet to determine the remainder of membership meeting topics for 2020 and early 2021
In light of an amendment to the Code of Virginia, the county has provided us with a statement be to read when our land use committee meets with a prospective applicant for a rezoning or proffer condition amendment (PCA) for new residential development and/or new residential use in areas of the County that are not exempt from Virginia Code Section 15.2-2303.4. It is recommended that if our committee is meeting with more than one applicant to read this statement for each rezoning/PCA.
All times estimates are provided as a courtesy, presentations will start after the completion of the proceeding presentation, however long it takes. Recommend that presenters be ready at least 30 minutes prior to their scheduled time.
Prospective presenters are requested to register on the Land Use and Transportation Committee Presentation Registration Form as a condition of their presentation.
Proponent: Anna Smith, Walsh Colucci.
Proposal: The site is comprised of two parcels currently zoned to the I-3 and I-5 Districts. The Applicant proposes a rezoning of both parcels to the I-5 District to develop an office building and associated parking. The office will be part of a landscape contractor's material storage yard. The site will also include uses accessory to the storage yard such as landscape vehicle storage and a maintenance building.
Location: 14834 Murdock Street

Exempt: Is
Read Statement: Not Applicable

Please see this web link to view/download the presentation: http://www.sullydistrict.org/lut/sdclut_202007_MurdockStreet.pdf
Proponent: Sara Morgan, Fairfax County Dept. of Planning and Development
Proposal: Presentation of the Proposed Zoning Ordinance Amendment regarding Agritourism and Related Changes.
Location: Countywide Zoning Ordinance Amendment

Exempt: Is
Read Statement: Not Applicable

Please see this web link to view/download the presentation: http://www.sullydistrict.org/lut/sdclut_202007_AgritourismStrawmanOverview.pdf
A draft resolution for consideration by the Joint Committee is linked here: http://www.sullydistrict.org/resolutions/JSDLU&TCResolution_CountryInnAgritourismDraftV3-20200720.pdf

Here are the "BE IT RESOLVED" sections:
BE IT RESOLVED that the Joint Committee opposes amending the zoning ordinance to add "Country Inn" as a potential land use in the R-C and R-E zoning districts, as expressed in the proposed "Agritourism" amendment, as fundamentally inconsistent with the long-standing objectives of Fairfax County environmental policy, the Occoquan Downzoning, and protection of water quality;
BE IT FURTHER RESOLVED that the Joint Committee opposes the rationale of "economic development" as justification for Fairfax County to weaken the Occoquan Downzoning and introduce any additional for-profit commercial uses and large impervious surfaces on inappropriate sites off of arterial roadways;
BE IT FURTHER RESOLVED that the Joint Committee requests that Sully Supervisor Kathy Smith take the following actions:

withdraw her previous directive to County staff to specifically evaluate the inappropriate site on the east side of Bull Run Post Office Road for potential development as a "Country Inn", and
request County staff to cease any further work on the "Country Inn" zoning ordinance project, immediately;

BE IT FURTHER RESOLVED that the Joint Committee requests that the Board of Supervisors not amend the zoning ordinance, whether through the Zoning Ordinance Modernization Project (ZMOD) or separately, to approve additional commercial and nonresidential uses on septic systems in the R-C and R-E zoning districts at this time, due to the lack of regulation and understanding of the long term effects of contaminants of emerging concern (CECs) on the environment, affecting the health and safety of residents on well water, as well as the unknown long term effects of chemicals migrating into the groundwater and the food chain from these commercial uses;
BE IT FURTHER RESOLVED that this resolution be communicated to the Fairfax County Board of Supervisors, as well as the Planning Commission, Board of Zoning Appeals, and the Environmental Quality Advisory Council (EQAC).;
Proponent: Andrew Painter, Walsh, Colucci, Lubeley & Walsh, P.C.
Proposal: Special Permit Amendment (SPA) application
Location: The Property is zoned to the R-C, NR, and WS zoning districts and is located on both the north and south sides of Lee Highway (Route 29), and generally east of Bull Run Post Office Road (Route 621), in the Centreville area of the Sully Magisterial District. The Property is surrounded primarily by residential land zoned R-C to the north, east and south, and by industrial land zoned I-6 to the west.

Exempt: Is Not
Read Statement: Yes

Luck Stone Corporation has filed a special permit amendment application to request:

One five-year renewal of the 2008 SPA, with minor modifications to the development conditions and the 2008 SPA Plat, along with permission to seek an additional one-time five-year administrative extension pursuant to Section 8-104 (4) of the Zoning Ordinance. No changes are proposed to the Property or the operation of the quarry.
Implementation of a detailed County-approved Reclamation Plan, which is currently under review by staff and the County's third-party consultant. The Reclamation Plan is intended to govern all aspects of the proposed reclamation effort including the classification of material to be placed, the source of said material, screening, sampling, and testing protocols, material placement and compaction, site access and maintenance, groundwater monitoring protocols, inspection of fill generation sites, reporting procedures, chain of custody protocols, grading plans, soil and chemical testing requirements, soil submittal and approval processes, record keeping, and more. Because the South Pit will continue operating for the foreseeable future, it is Luck Stone's intention to amend the Reclamation Plan as necessary prior to beginning reclamation efforts in the South Pit.

Please see this web link to view/download the presentation: http://www.sullydistrict.org/lut/sdclut_202006_LuckStone-FairfaxPlant.pdf
Were is the Luck Stone Fairfax Plant Reclamation Fill Plan.
Updates from last meeting provide by Luck Stone:

As described in our previous communication, the Luck Stone Special Permit renewal, which includes details on the restoration phase of our mining operations, will be discussed at tonight's Sully District Council meeting and be presented to the Board of Zoning Appeals (BZA) on Wednesday, July 22 at 9am.
In a continued effort to describe the facts of the permit renewal, we offer the following application summary:

Luck Stone will forego mineable reserves in the North Pit and begin restoration efforts upon approval of the Special Permit renewal application. This Special Permit, which includes a site reclamation plan, is required to be renewed every five years throughout the mining process. Historical renewal applications presented reservoirs as a reclamation technique. Since our last permit renewal and with more definitive decisions to cease mining in the North Pit sooner that currently approved, we've learned that local water providers do not have an interest in acquiring or utilizing the property for reservoir uses as contemplated with previous mine restoration plans. Therefore, reclamation will be completed by backfilling the exhausted quarry pits using only dirt and rock ("Reclamation Fill") that will undergo thorough testing and quality control procedures prior to acceptance onsite and ultimate placement in the pit. We will continue to mine out of our South Pit until such time a decision has been made to begin restoration efforts on that portion of the property. We're happy to share that after an exhaustive 2-year review by Fairfax County and an independent reviewing firm contracted by County staff, all testing parameters and environmental quality control measures as proposed in Luck Stone's Reclamation Fill Plan have been reviewed and found to be sufficient. The County staff report, which recommends approval, can be found here
The restoration efforts will result in a constructed 20-acre lake on the surface of the property. This reclamation work will bring the site near to a pre-disturbed elevation and condition, free from exposed cliffs and underlying deep waters, creating a property suitable for many different uses in the future. It's important to stress that there is no specific post-mine land use being proposed or discussed with this renewal, nor is one required. Restoration is simply the final phase of mining operations that is necessary with any mining permit. Upon completion of reclamation work the land will remain private property, owned by Luck Stone, until a future opportunity for a post-mine use arises.

We've heard several great suggestions and recommendations for post-mine concepts that could be considered by a future end user after restoration work is completed. The restoration phase as planned, while it will take some time, is the necessary mechanism to facilitate safe and enjoyable use of the property and it's proposed physical features, such as the lake, by its future owner(s). Please be aware that any potential use like gardens, recreational uses, residential uses, agricultural uses or beyond will require a separate and unique a land-use/development application per County requirements in future. Any post-mine use beyond what is permitted by-right in the RC Zone would require future public hearings and community engagement. So to reiterate, the quarry restoration plans as discussed with this current renewal application do not require a determination of a specific future use. However, we appreciate the thoughts and ideas from those in the community for future redevelopment concepts on the Luck Stone property.
Again, we thank you for your input thus far and recommend that you visit our Community Resource Page to learn more.
Board of Zoning Appeals Hearing (Wednesday July 22, 9am)
As circumstances permit, next month's meetings will start at 7 PM either virtually or in the Sully District Governmental Center Front Meeting Room, 4900 Stonecroft Boulevard, Chantilly, VA, 20151, unless otherwise indicated.
The next Sully District Council meeting will be held on Wednesday, 23 September 2020 . There are no SDC membership meetings during July and August

Topic: TBD — Tentatively - Congressional Candidates Night with the League of Woman Voters, Fairfax Area

Next month's Joint Sully Land Use and Transportation Committee is scheduled for Monday, 20 July 2020.
Respectfully submitted,
Jeffrey M. Parnes
First Vice President
Sully District Council
---
Sully District Council Home Page
Sully District Council Minutes
Land Use & Transportation Committee Minutes
Data Area Transportation Association information
---
(C)SDC
http://www.SullyDistrict.org webmaster2019 @ sullydistrict.org

modified by Jeffrey M. Parnes