Sully District Council of Citizens Associations
P.O. Box 230042
Sully Station, VA 20120-0042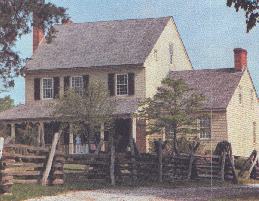 Agenda for 17 August 2020 Joint Sully District Land Use and Transportation Committee (JSDLU&TC) Meeting
by Jeff Parnes
The Joint Sully District Land Use and Transportation Meeting will meet virtually at 7:00 p.m. on 17 August 2020 Due to the intensification of the coronavirus pandemic this meeting will be conducted online only! This meeting will be held using a WebEx meeting url. Meeting Information:
The Sully District Council requires each participant in our online meetings to identify themselves. If your screen name does not provide enough information to identify yourself, or you are a call-in participant, you will be asked to to identify yourself. If after repeated requests, you choose not to do so, you will be disconnected from the meeting.

Time to renew your association's membership in the Sully District Council. Our membership application can now be submitted on line! Please complete it, and then print a copy to enclose with your check.

Has yours made plans to join us for 2020?
Follow us at @SullyDistrict!
For transportation and related issues, follow the Sully District Transportation Advisory Commissioner at @SullyTAC
The Sully District Council Secretary, Jim Neighbors, has updated the JSDLU&TC Land Use Matrix.
The Sully District Council does not meet during the summer months. The next meeting is scheduled for 7:00, Wednesday, 23 September 2020.
Topic: Planned Congressional Candidates Night with the League of Woman Voters, Fairfax Area
Following the July Joint Sully District Land Use and Transportation Committee the SDC board will meet to determine the remainder of membership meeting topics for 2020 and early 2021
In light of an amendment to the Code of Virginia, the county has provided us with a statement be to read when our land use committee meets with a prospective applicant for a rezoning or proffer condition amendment (PCA) for new residential development and/or new residential use in areas of the County that are not exempt from Virginia Code Section 15.2-2303.4. It is recommended that if our committee is meeting with more than one applicant to read this statement for each rezoning/PCA.
All times estimates are provided as a courtesy, presentations will start after the completion of the proceeding presentation, however long it takes. Recommend that presenters be ready at least 30 minutes prior to their scheduled time.
Prospective presenters are requested to register on the Land Use and Transportation Committee Presentation Registration Form as a condition of their presentation.
Proponent: Lori Greenlief, McGuireWoods LLP.
Proposal: Two companion rezoning applications which propose a mixed use community with office, flex-office/industrial, and a variety of residential units. Applicant is Buchanan Partners
Location: North quadrant of the intersection of Willard Road, Rt. 28 and Lee Road (Long and Foster property and the Albemarle Point property)

Exempt: Is Not
Read Statement: Not Applicable

Carol Hawn, a member of the Dulles Suburban Center Advisory Group, provided these comments:

In anticipation of the above referenced presentation this evening, I am sending the meeting summary from November, 29, 2017 when the comprehensive plan amendment for this Land Unit was presented to the Dulles Suburban Center Advisory Group, and the document sharing the staff concerns for the plan change. These are important, I believe, because the Advisory Group ended up voting, on December 11, 2017, to retain what was then the current plan. That is what was in the staff report. However, the Sully Supervisor says that because there was only a one vote difference to retain the plan, it is okay that she went ahead and put forward changed plan language. To me, a vote is a vote; if we were to ask the late Jim Scott, who served as both Supervisor and as a Delegate, the importance of one vote, he would tell you that was the number by which he won his first race.
The bigger issue, in my opinion, is that residents were not given the opportunity to testify on this change in the plan prior to it being recommended for approval by the Planning Commission. Once their public hearing was closed, during the 'verbatim', the Sully Planning Commissioner made the recommendation for the amendment, as well as "editorial comments". By then, the public was unable to voice their thoughts. I believe this is one of the greatest abuses of the public trust experienced in my years as a volunteer. Thank you; I believe it is important in this case to hear both sides of the issue.
Proponent: Carmen Bishop and Casey Judge, Fairfax County Department of planning and Development
li>Proposal: Zoning Ordinance Modernization Project Consolidated Draft
Location: Countywide

Exempt: IsNot
Read Statement: Not Applicable

Please take a look at Attachment 1, pages 7 – 24, in the introduction to the consolidated draft to see what topics are covered.
Concerning a R-A Map of Remaining 97 Acres in Fairfax County, Sheila Dunheimer has sent the following to Sara Morgan of the county staff and asked that I include the requested in tonight's agenda:

Thank you for your presentation to the Urban Ag. Work Group today. As discussed, I believe there remains considerable concerns among the public regarding preservation of the remaining open space in Fairfax County. I would like to do further research on the zMOD proposal to allow single family detached dwellings by right in the R-A Zoning in order to present a summation regarding the specifics of the possible impacts for interested citizens/organizations. Besides the Urban Ag Work Group's concerns, I am a member of the Sully District Citizen Council where this has also been a topic of discussion and concern, and there are many other groups like Sierra GFG that have asked for more information on many of DPD's Agritourism amendment projected impacts. To this end could you please send me the following information:
A parcel and aerial map of the remaining, extremely valuable, 95 acres that you've identified still zoned R-A in Fairfax County - to include district lines/ parcel ID level information/ RPA and Floodplain, also indicate the amount of tree canopy on this acreage too, since climate change due to loss of tree coverage is a big environmental focus in the County.
Please highlight the 5 parcels you mentioned that were adjacent to parcels currently showing a single family detached structure (I believe you indicated these parcel situations had single ownership) that would probably represent the highest level of development, therefore as Cory mentioned...those handful of property owners would benefit the most from this amendment's increase in value of those parcels now developable for homes.
Finally, please indicate exactly who is on record for proposing this change, or requesting/initiating an investigation by DPD to include such a change in the zMOD amendments with any accompanying written justification.
Concerning the assisted-Living facility proposed last year for Hunter's Mill Road
Tracy D. Strunk, Director, Zoning Evaluation Division ,Fairfax County Department of Planning & Development reports that:

The SE for the assisted living/medical care facility has been withdrawn. The layering of dates is just a quirk of the system, which she could go into but doesn't really matter — the important thing being that the case was withdrawn.
The older SP for the Zoroastrian church, SP 00-H-026, was scheduled to expire on July 1, 2020, and they did NOT request additional time. Therefore, the SP is now also expired and the property in question may only be developed under its by-right designation (R-E) until and unless an entirely new zoning application is submitted.
Jim Hart reports the following new cases:

There is a new case accepted http://ldsnet.fairfaxcounty.gov/ldsnet/ZAPSMain.aspx?cde=SE&seq=4279395 asking for an SE for a "medical care facility" off Lee Rd. on 1.85 acres zoned I-3, I-5, also water supply protection overlay district [WS] and airport noise impact overlay district [ANIOD]. Applicant is Recovery Innovations, Inc. Agent is Ross Stevens 703 674 1321. No staff coordinator yet and not scheduled for public hearing yet.
As circumstances permit, next month's meetings will start at 7 PM either virtually or in the Sully District Governmental Center Front Meeting Room, 4900 Stonecroft Boulevard, Chantilly, VA, 20151, unless otherwise indicated.
The next Sully District Council meeting will be held on Wednesday, 23 September 2020 . There are no SDC membership meetings during July and August

Topic: TBD — Tentatively - Congressional Candidates Night with the League of Woman Voters, Fairfax Area

Next month's Joint Sully Land Use and Transportation Committee is scheduled for Monday, 21 September 2020.
Proponent: Brian Winterhalter, Cooley LLP.
Proposal: The Michaels Organization has been awarded the RFP for the Autumn Willow project in coordination with FCRHA. The project consists of 150 senior independent living units on the FCRHA property located at the intersection of Stringfellow Road and Autumn Willow Drive..
Location: Stringfellow Road and Autumn Willow Drive

Exempt: IsNot
Read Statement: Not Applicable
Respectfully submitted,
Jeffrey M. Parnes
First Vice President
Sully District Council
---
Sully District Council Home Page
Sully District Council Minutes
Land Use & Transportation Committee Minutes
Data Area Transportation Association information
---
(C)SDC
http://www.SullyDistrict.org webmaster2019 @ sullydistrict.org

modified by Jeffrey M. Parnes