Sully District Council of Citizens Associations
P.O. Box 230042
Sully Station, VA 20120-0042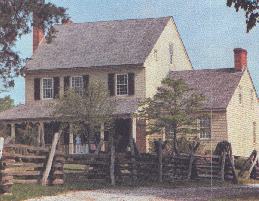 Agenda for 18 July 2022 Joint Sully District Land Use and Transportation Committee (JSDLU&TC) Meeting
by Jeff Parnes
Stop! — Is your Organization/Association a member of the Sully District Council of Citizens Association?
If Not, Why Not? The dues are only $10 a year
In numbers there is strength
Your membership helps pay for our WebEx license and the maintenance of website
We want and need your membership
The Joint Sully District Land Use and Transportation Committee Meeting will meet online only! This meeting will be held using a WebEx meeting URL.
Meeting Information:
The Sully District Council requires each participant in our online meetings to identify themselves. If your screen name does not provide enough information to identify yourself, or you are a call-in participant, you will be asked to identify yourself and the organization you represent. If after repeated requests, you choose not to do so, you will be disconnected from the meeting.
This meeting is conducted with participation by members of both the Land Use and Transportation committees of the SDCCA and WFCCA

Time to renew your association's membership in the Sully District Council. Our membership application can now be submitted on line! Please complete it, and then print a copy to enclose with your check.


Jim Neighbors, the Sully District Council Secretary, maintains the JSDLU&TC Land Use Matrix.

The Sully District Council of Citizens Associations Membership meeting is scheduled for 28 September 2022
Topics:

Tentatively: Congressional Candidates night
Held jointly with the League of Women Voters, Fairfax Area
Joint Sully Land Use and Transportation Committee topics:

In light of an amendment to the Code of Virginia, the county has provided us with a statement be to read when our land use committee meets with a prospective applicant for a rezoning or proffer condition amendment (PCA) for new residential development and/or new residential use in areas of the County that are not exempt from Virginia Code Section 15.2-2303.4. It is recommended that if our committee is meeting with more than one applicant to read this statement for each rezoning/PCA.
All times estimates are provided as a courtesy, presentations will start after the completion of the proceeding presentation, however long it takes. Recommend that presenters be ready at least 30 minutes prior to their scheduled time.
Prospective presenters are requested to register on the Land Use and Transportation Committee Presentation Registration Form as a condition of their presentation.
The Joint Sully Land Use and Transportation Committee (JSDLU&TC) will meet on Monday, 18 July 2022. Monday, 18 July 2022..

The joint committee voted in 2020 to oppose the roundabout (see our resolution dated 21 September 2022)[Option 3 is the worst of the bunch, an environmental disaster, and the whole project contradicts the adopted comp plan].
The joint committee made requests for an environmental study and a public hearing, neither of which has happened. Staff concedes there are "moderate" environmental impacts
The BOS and Kathy Smith ignored the requests, although until Friday afternoon we thought Delegate Helmer had successfully blocked the funding
The BOS is voting Tuesday morning on an agreement and funding for the roundabout. No notice to the community, no response to the committee or the neighborhoods.
There is no more time. If the committee is to vote on a supplemental resolution it has to be now or never. This is a big deal and affects the R-C and watershed, and the neighborhoods on Braddock.
As circumstances permit, next month's Joint Sully District Land Use and Transportation Committee meeting will start at 7 PM in the Sully Government Facility.