Sully District Council of Citizens Associations
P.O. Box 230042
Sully Station, VA 20120-0042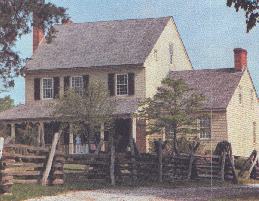 Agenda for 2 August 2016 Joint Sully District Land Use and Transportation Meeting
by Jeff Parnes
The Sully District Joint Land Use and Transportation Committee will meet at 7:00 p.m. on 2 August 2016 in the Sully District Governmental Center Front Meeting Room, 4900 Stonecroft Boulevard, Chantilly, VA, 20151. This meeting is on the first Tuesday of the month with participation by members of both the Land Use and Transportation committees of the SDCCA and WFCCA. The meeting will be canceled if Fairfax County Schools or after school activities are canceled due to adverse weather the day of the meeting.

Time to renew your association's membership in the Sully District Council. Our membership application can now be submitted on line! Please complete it, and then print a copy to enclose with your check.

Has yours made plans to join us for 2016?

The July 2016 Sully District Joint Land Use and Transportation Committee and Sully District Council Board meeting minutes are posted online
Follow us at @SullyDistrict!
For transportation and related issues, follow the Sully District Transportation Advisory Commissioner at @SullyTAC
Membership Presentation Topic: As the Sully District Council membership does not meet in the summer, our next meeting is scheduled for 28 September. See the most recent minutes and agenda.
Land Use and Transportation Committee:
In light of the recent amendment to the Code of Virginia, the county has provided us with a statement be to read when our land use committee meets with a prospective applicant for a rezoning or proffer condition amendment (PCA) for new residential development and/or new residential use in areas of the County that are not exempt from Virginia Code Section 15.2-2303.4. It is recommended that if our committee is meeting with more than one applicant to read this statement for each rezoning/PCA.
All times estimates are provided as a courtesy, presentations will start after the completion of the proceeding presentation, however long it takes. Recommend that presenters be ready at least 30 minutes prior to their scheduled time.
Proponent: Tim Sargeant, Dominion State and Local Affairs
Action: Case No. PUE-2016-00056
Location: existing site between Bull Run Post Office Rd and Pleasant Valley Rd, near the Richardsons house
In order to accommodate an expansion of Northern Virginia Electric Cooperative's ("NOVEC") existing Pleasant Valley Delivery Point ("DP") and to comply with mandatory NERC Reliability Standards, the Company proposes to construct four structures supporting new double-circuit 230 kV tap lines ("230 kV Tap Lines") from its existing 230 kV Bull Run-Loudoun Line #295 to a proposed new 230 kV Elklick Switching Station.
There is no local approval needed but there is a public hearing in Richmond with the St. Corporation Commission in Sept.
Proponent: Sheri L. Akin, AICP, Senior Land Use Planner, McGuireWoods LLP for Costco
Action: PCA/SEA
Location: Chantilly Crossing Shopping Center, Lee Road just south of RT 50
Costco is seeking to add a fuel station to their shopping experience. They originally appeared before the LU&T committee in February. At that time the committee had no objections, but ask that they come back with more information and the results of the staff report.
Old Business
The Preserve of Westfields

Secretary Jim Neighbors reports that the construction started at The Preserve of Westfields; the walking path between Westfields Blvd and Lee Road is closed probably for at least a year. Please forward to others that an interest in this residential development or use the walking paths in the Westfields Business Park.
See attached graphic
From a pedestrian's viewpoint, as there is no sidewalk on the west side of Stonecroft Blvd, it'd be better for the sidewalk to be open from Lee Road to the point of construction then to force folks to walk the better part of the distance on grass and the narrow area along the bridge. Can't something be done about this?

Dulles Suburban Center Study

All submissions have been posted online on the Dulles Suburban Center Study website: http://www.fairfaxcounty.gov/dpz/dullessuburbancenter/
The submissions will be reviewed by a Community Advisory Group which will be formed in the coming months. Their work will begin in the fall. Updates about the review process and schedule will be forthcoming over the course of the summer.
It is expected that the Community Community Advisory Group will meet twice a month in excess of six months. Those Sully residents willing to serve on the Community Advisory Group should contact Laura Floyd of Sully Supervisor Smith's staff no later than 2 August 2016.

Monster Mini Golf presentation

The proponent of the Monster Mini Golf presentation made to the SDC LUT Committee in June indicated that it was created only for use at the District meeting.
They requested that it be removed, as it was their intention to explain who we were and provide details to the council members at the meeting only.

We received confirmation that our comments regarding the ZOA Shape Factor in the R-C District were received by the Planning Commission Office.
New Business
The Exxon fuel station at the NW corner of McLaren and Centreville roads has filed special exception amendment SEA_92-Y-016.

This SEA requests the removal of restrictions which we recommended that were imposed when the facility opened, such as the sale of alcoholic beverages, the varieties of food, and the use of a microwave to cook things onsite.
The SDCLUT has indicated to Supervisor Smith's office that it wasn't necessary to refer the removal of the ban on selling alcoholic beverages to the committee, as a matter of course, as we would no longer object to sales of alcoholic beverages.
As this case involves the removal of restrictions on the sale of other items, the SDCLUT will need to determine whether it wishes to hear cases like this in the future or whether the removal of the additional restrictions could be considered pro forma, and not require a rehearing.

On-line form to register to make presentations to the Land Use and Transportation Committee

At last month's board meeting, it was proposed that the council attempt to create a page for each case to provide information about the case, and indicate whether or not they are within the exempt areas, and if not, that they acknowledge that they have downloaded and read the prepared statement rather than our re-reading it each time.
The webmaster's proposed page is available on line, please be prepared to speak to it our meeting.
Items of General Interest:
NVTA FY2017 Program Funds 12 Projects - several of interest to Sully residents

| Project ID | Agency | Project Title | FY2017 NVTA Funding | Project Cost | Phase Funded |
| --- | --- | --- | --- | --- | --- |
| 6T | Fairfax | I-66/Route 28 Interchange Improvements | $300,000,000 | $385,000,000 | Des, Eng, Env, ROW, Con |
| 3M | Fairfax | Route 28 Widening: Prince William County Line to Route 29 | $ 5,000,000 | $ 68,910,000 | Des, Eng, Env, ROW, Con |
| 5D | Fairfax | Route 286 Fairfax County Parkway Widening: Route 123 to Route 29 | $ 10,000,000 | $ 82,400,000 | ROW |
| 3N | Prince William | Route 28 Widening: Route 234 Bypass to Linton Hall Road | $ 10,000,000 | $ 28,774,000 | CON |
| 3Q | VRE | Manassas Park Station Parking Expansion | $ 2,000,000 | $ 19,600,000 | Eng, Env, Des |

For more information and all funded projects, see the NVTA site at http://www.thenovaauthority.org/planning-programming/fy2017-program/

Election Officers Needed!

Fairfax County needs Election Officers for upcoming elections. Training has begun for the General Election November 8th. Election Officers must be registered voters in Virginia and complete required training and forms. You may choose to accept the $175 stipend for a full day, or volunteer your time.
View the "Being an Election Officer" Video on YouTube and listen to the "Need for Election Officers" Podcast on SoundCloud
For more information, visit the Office of Elections website or call 703-324-4735, TTY 711.
Application for new Election Officers is on-going, however, in order to be certified to serve for November, training will be conducted until early-to mid-October. Ideally, applicants should train as soon as possible.

Providing your Input on Transportation in Northern Virginia is as easy as 1,2,3,4!




The Northern Virginia Transportation Authority (NVTA) is updating TransAction, the long-range transportation plan for Northern Virginia. As part of the public engagement process, the NVTA has created a four-question survey to better understand your transportation habits, challenges, and wishes. Please take a moment to complete the survey and share your input.
Your involvement is essential in developing the plan. Please visit NVTATransAction.org/contact to share your comments at any time.

Interested in Citizen Corps Council?

There is an opening for a Sully resident to serve on the Citizen Corps Council. The Citizen Corps is FEMA's grassroots strategy to bring together government and community leaders to become involved in all-hazards emergency preparedness and resilience.
For additional information, follow the link to its website: http://www.fairfaxcounty.gov/oem/citizencorps/.
If you're interested in volunteering, contact Laura Floyd of Sully Supervisor Smith's staff.

Volunteer Drivers Are Needed

Fairfax County needs volunteers to drive older adults to medical appointments and wellness programs. For these and other volunteer opportunities, call 703-324-5406 or go to www.fairfaxcounty.gov/olderadults and click on Volunteer Solutions.
Summer Parent Clinic Returns

The Fairfax County Public Schools Office of Intervention and Prevention Services will again be offering Summer Parent Clinic. Parents will have an opportunity to schedule a 45-minute consultative appointment with a school psychologist or school social worker.
Supportive consultation is available for parents when children are experiencing social-emotional, behavioral, or academic challenges such as anxiety, attention, poor school performance, bullying, and poor peer or family interactions. School psychologists and school social workers will be available to parents for assistance in identifying community resources, guidance on how to manage challenging behaviors, as well as how to work collaboratively with school teams around issues of academic or behavioral concern.
This summer, Parent Clinic appointments will be available now through Aug. 19. To schedule an appointment, call the FCPS Parent Clinic at 703-503-2506 or contact the Parent Clinic at http:// www.fcps.edu/dss/parentclinic/mailform.html.

Starlight Cinema

Welcome to another exciting season of Starlight Drive-in Cinema. These movie nights bring the community together and nurture community spirit with features that appeal to both children and adults. The 2016 season provides four movies, free for the public to enjoy. The atmosphere is relaxed and informal. Feel free to bring a picnic, blanket and chairs, and enjoy the movies. To volunteer, please contact the Sully Supervisor's office at 703-814-7100.
Location: 5875 Trinity Parkway, Centreville, VA -- Map/Directions
Where: Gates open at 6:00 p.m. The evening begins with an outdoor pre-movie program - music, food and children's activities. Then, at dark, the movies will start.

This summer the Saturday night Starlight Cinema series will feature the following films:

AUGUST 6 "Minions" Animation Comedy - Universal Pictures - Rating PG, 91 min, 2015. Directed by Pierre Coffin & Kyle Balda. Voices by Sandra Bullock, Jon Hamm, Michael Keaton, Allison Janney, Steve Coogan, Jennifer Saunders.
AUGUST 13 "Inside Out" Animation Kids - Walt Disney Pictures - Rating PG, 102 min, 2015. Directed by Pete Docter. Voices by Mindy Kaling, Amy Poehler, Phyllis Smith, Bill Hader, Lewis Black, Richard Kind.
AUGUST 20 "The Good Dinosaur" Animation Action - Walt Disney Pictures - Rating PG, 100 min, 2015 Directed by Peter Sohn. Voices by Raymond Ochoa, Jeffrey Wright, Frances McDormand, Steve Zahn, A.J. Buckley, Anna Paquin
AUGUST 27 "HOME" Animation Adventure - Dream Works - Rating PG, 94 min, 2015. Directed by Tim Johnson. Voices by Jim Parsons, Rihanna, Steve Martin, Jennifer Lopez, Matt Jones, Brian Stepanek, April Lawrence.

Rain Cancellations: For last minute performance cancellations due to inclement weather, call 703-324-SHOW (7469) one hour prior to the program start time.
Starlight Cinema at the Trinity Center is made possible through the efforts of the Sully District Supervisor, Friends of Starlight Cinema, Fairfax County Park Authority, Fairfax County Park Foundation, and the generous support of:

August events at the Steven F. Udvar-Hazy Center
The Sully District Council does not hold membership meetings during the summer months - our next meeting will be 28 September - tentatively scheduled: Dulles Airport - Current Status and Future Plans.
The SDCCA Land Use and Transportation Committee meets jointly with the WFCCA Land Use Committee. The next joint meeting is tentatively scheduled for 6 September
Proponent: Rick McBride, Regulatory Initiatives Staff, Office of the County Executive
Action: Evaluate the land development process in fulfillment of the County's Economic Success Plan, specifically, Goal 3: Improving the Speed, Consistency and Predictability of the Land Development Process
Location: Countywide
Rick McBride, working for Fairfax County, is helping to evaluate the land development process in fulfillment of the County's Economic Success Plan, specifically, Goal 3: Improving the Speed, Consistency and Predictability of the Land Development Process. They have been working with an outside consultant, Gartner, and are prepared to share Gartner's recommendations in each district to update interested citizens. His thought is that our land use committees provide the most logical opportunity and the committees could help advertise to interested citizens. The presentation will be similar to the one provided at the Development Process Committee on May 24. He expects to need 45-60 minutes to provide good opportunity for questions. He would like to begin the meetings in late July.
Respectfully submitted,
Jeffrey M. Parnes
Land Use and Transportation Committee Chair
Sully District Council
---
Sully District Council Home Page
Sully District Council Minutes
Land Use & Transportation Committee Minutes
Data Area Transportation Association information
---
(C)SDC
http://www.SullyDistrict.org webmaster2016 @ sullydistrict.org

modified by Jeffrey M. Parnes