Sully District Council of Citizens Associations
P.O. Box 230042
Sully Station, VA 20120-0042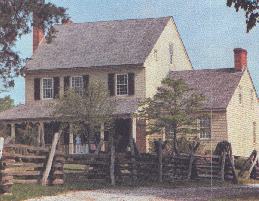 Agenda for 16 March 2020 Joint Sully District Land Use and Transportation Meeting
by Jeff Parnes
The Joint Sully District Land Use and Transportation Meeting will meet virtually at 7:00 p.m. on 16 March 2020 Due to the intensification of the coronavirus pandemic this meeting will be conducted online only! This meeting will be held using a webex meeting url. Meeting Information:

Time to renew your association's membership in the Sully District Council. Our membership application can now be submitted on line! Please complete it, and then print a copy to enclose with your check.

Has yours made plans to join us for 2020?

Sully District Council Tweets!

Follow us at @SullyDistrict!
For transportation and related issues, follow the Sully District Transportation Advisory Commissioner at @SullyTAC

The Sully District Council meeting was scheduled for 7:00, Wednesday, 4 March 2020. This Joint Fairfax County and Public School Budget town hall meeting was held jointly with Sully Supervisor Kathy Smith and Sully School Board Member Stella Pekarsky.



In light of an amendment to the Code of Virginia, the county has provided us with a statement be to read when our land use committee meets with a prospective applicant for a rezoning or proffer condition amendment (PCA) for new residential development and/or new residential use in areas of the County that are not exempt from Virginia Code Section 15.2-2303.4. It is recommended that if our committee is meeting with more than one applicant to read this statement for each rezoning/PCA.
All times estimates are provided as a courtesy, presentations will start after the completion of the proceeding presentation, however long it takes. Recommend that presenters be ready at least 30 minutes prior to their scheduled time.
Prospective presenters are requested to register on the Land Use and Transportation Committee Presentation Registration Form as a condition of their presentation.
Both the Zoning Administration Division, Department of Planning and Development, and Kathy Smith's office determined it would be best if Agritourism was not presented at tonight's virtual meeting. This topic has been postponed to our 20 April meeting — see below.
The Zoning Administration Division has been able to successfully upload the Voice Over of the Dranesville Town Hall presentation to Facebook which can be viewed here. Their plan of action is to create a similar Voice Over for Sully to be uploaded to Facebook and distributed to our group. This will allow residents to view the proposal while they are unable to meet in person. Once they get the "all clear" to reconvene public meetings, they will work with us to get on the agenda for an in-person meeting that allows for a presentation followed by Q&A. They have heard from a number of interested parties that they would appreciate an opportunity to speak to staff in person so they feel this is the best path forward while still keeping communication lines open.
They will not have the Sully specific Voice Over ready today but will get in touch with us and Supervisor Smith's office as soon as it is available. In the meantime, people can view the Dranesville video on Facebook. The only difference will be the Dranesville maps will be replaced with Sully maps.
We have received assurances from the zoning administrator, Leslie Johnson, that they will not move forward with drafting the amendment for BOS authorization until they have had an opportunity to meet with our group and others to allow for more participation and Q and A, which they hope can occur in April. They thanked us for reaching out to them.
Proponent: Susan Yantis, Hunton Andrews Kurth LLP
Proposal: Toll VA VII, L.P. (the "Applicant") requests approval of a Comprehensive Sign Plan Amendment ("CSPA") 2006-SU-025-02 on approximately 7.96 acres identified as Fairfax County Tax Map Parcel 44-1-((20))-A for the residential community in Land Bay D of Commonwealth Centre. In order to establish a distinct identify for the residential neighborhood, the Applicant is proposing two (2) monument signs along Newbrook Road at the main entrance into the community. Temporary pole flags are proposed to be located along a portion of Newbrook Drive to guide potential purchasers to the sales center and model homes.
Location: The Property is located on the east side of Newbrook Drive, approximately 400 feet from its eastern intersection with Westfields Boulevard

Exempt: Is
Read Statement: Not Applicable

Toll Brothers is working on a Comprehensive Sign Plan Amendment (CSPA) for the residential community in Land Bay D of Commonwealth Centre. The CSPA is to permit two monument signs along Newbrook Drive at the main entrance into the residential community. The proposed monument signs are single-sided, and supported by a stone wall base that is consistent with the existing stone walls at the major intersections located at the intersections of Westfields Boulevard and Newbrook Drive in Land Bay B and throughout Westfields Corporate Center. In addition, temporary pole flags are proposed along Newbrook Drive during the marketing/sales of the residential development.
Their presentation is available in PowerPoint and PDF formats.
Proponent: David S. Houston, Bean Kinney & Korman, PC
Proposal: Rezoning and Special Exception application to rezone 12.06 acres from I-3 Industrial to C-8 Commercial (5.38 acres) and I-5 Industrial (6.68 acres) to allow the development of up to two buildings on the Property (60,000 SF) for use as vehicle sales, rental and ancillary service establishments, new vehicle storage, vehicle service and preparation. The subject property abuts the existing Dulles Auto Park and has specific Comp Plan language to be used for the intended uses. (RZ 2019-SU-021 and SE 2019-SU-022). (RZ 2019-SU-021 and SE 2019-SU-022)
Location: South side of Lee Jackson Memorial Highway approximately 1,200 feet west of its intersection with Stonecroft Boulevard (TM 033-2-((01))-0006 (part))

Exempt: Is
Read Statement: Not Applicable

With the resubmission of the revised application materials back to the County two weeks ago, this request has morphed a bit. The Applicant (Contract Purchaser of the Germain Property) is now seeking to develop only one new auto dealership on the front portion of the property (C-8 requested) along Route 50 (5.38 acres) and has amended the original application to now seek I-5 Industrial zoning on the rear 6.68 acres to accommodate new vehicle storage and vehicle service uses. A special exception for vehicle sales is requested for the C-8 land and a second special exception to allow a vehicle light service establishment for the I-5 land (note: vehicle storage and major vehicle service are by right permitted uses in I-5).