Sully District Council of Citizens Associations
P.O. Box 230042
Sully Station, VA 20120-0042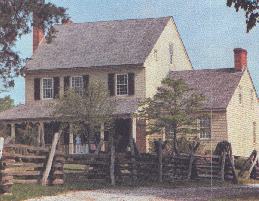 Agenda for 21 September 2020 Joint Sully District Land Use and Transportation Committee (JSDLU&TC) Meeting
by Jeff Parnes
The Joint Sully District Land Use and Transportation Meeting will meet virtually at 7:00 p.m. on 21 September 2020 Due to the intensification of the coronavirus pandemic this meeting will be conducted online only! This meeting will be held using a WebEx meeting url. Meeting Information:
The Sully District Council requires each participant in our online meetings to identify themselves. If your screen name does not provide enough information to identify yourself, or you are a call-in participant, you will be asked to to identify yourself. If after repeated requests, you choose not to do so, you will be disconnected from the meeting.

Time to renew your association's membership in the Sully District Council. Our membership application can now be submitted on line! Please complete it, and then print a copy to enclose with your check.

Has yours made plans to join us for 2020?
Jim Neighbors, the Sully District Council Secretary, has updated the JSDLU&TC Land Use Matrix.
The next meeting is scheduled for 7:00, Wednesday, 23 September 2020.
Topic: The Secret Pandemic of Domestic Abuse and How it Thrives in Times of Crisis
Presented by Fairfax County's Department of Family Services' Domestic and Sexual Violence Services which offers compassionate and comprehensive state-accredited programs for women, men, teens and children who have been affected by domestic and sexual violence, stalking and human trafficking.
Following the presentation the SDCCA will determine the remainder of membership meeting topics for 2020 and early 2021.
In light of an amendment to the Code of Virginia, the county has provided us with a statement be to read when our land use committee meets with a prospective applicant for a rezoning or proffer condition amendment (PCA) for new residential development and/or new residential use in areas of the County that are not exempt from Virginia Code Section 15.2-2303.4. It is recommended that if our committee is meeting with more than one applicant to read this statement for each rezoning/PCA.
All times estimates are provided as a courtesy, presentations will start after the completion of the proceeding presentation, however long it takes. Recommend that presenters be ready at least 30 minutes prior to their scheduled time.
Prospective presenters are requested to register on the Land Use and Transportation Committee Presentation Registration Form as a condition of their presentation.
Proponent: Brian Winterhalter, Cooley LLP.
Proposal: The Michaels Organization has been awarded the RFP for the Autumn Willow project in coordination with FCRHA. The project consists of 150 senior independent living units on the FCRHA property located at the intersection of Stringfellow Road and Autumn Willow Drive.
Location: Stringfellow Road and Autumn Willow Drive

Exempt: IsNot
Read Statement: Not Applicable
Proponent: Caycee Hart, Kimley-Horn and Associates
Proposal: The Applicant (Recovery Innovations, Inc. DBA RI International) proposes to renovate the interior of the existing building into a medical care facility that will be used as a crisis stabilization center for individuals 18 and older in crisis due to mental health or substance use challenges. The existing building has a gross floor area of 26,894 square feet and the applicant intends to initially renovate a portion of this building into a medical care facility. The facility will initially have 16 beds for guests and a total of 35 employees. There will be 6-8 employees working two 12-hour shifts. In the future, the Applicant may choose to renovate the entire building to provide 32 beds for guests. At this point there is anticipated to be 65 staff members in total, with 12-16 staff members working two 12-hour shifts.
The facility will operate 24/7 and will primarily serve those in Northern Virginia, although the facility will accept guests from outside of the area as well. Guests/patients who use this facility have an average stay of 1-5 days. The facility will have clinical, nursing and peer support personnel onsite 24/7 to work with and supervise the guests/patients admitted. Medical personnel, Doctor of Medicine (MD) and Nurse Practitioner (NP) professionals will provide services 24/7 either onsite or available through telehealth services. Guests/patients will enter the building either through the Law Enforcement drop off entrance in the back of the building, or through the front lobby entrance. The intake and admission process will occur on the unit with trained and qualified staff to ensure a welcoming process and appropriate assessment and treatment planning. Care Coordinators and/or Case Manager from other agencies and/or health plans may visit the facility for various reasons.
Location: 14554 Lee Road, Chantilly VA 20151

Exempt: Is
Read Statement: Not Applicable
Proponent: Bernard S. Suchicital, Walsh, Colucci, Lubeley & Walsh, P.C.
Proposal: Sully Limited Partnership (the "Applicant") has filed a request for the waiver of certain sign regulations to permit an increase in height and sign area for two freestanding signs (SE 2020-SU-010).
The Applicant proposes to replace the existing freestanding sign located on Route 50 east of Metrotech Drive, which is 33' tall and has 245.7 SF of sign area, with a new freestanding sign that is 25' tall and 175.5 SF sign area.
he Applicant also proposes to replace the existing freestanding sign at the corner of Centreville Road and Metrotech Drive, which is 19' tall and has 78 SF of sign area, with a new freestanding sign this is 25' tall and 175.5 SF of sign area, identical to the other proposed sign.
After the approval of this application, the approved area of freestanding signage for Sully Place Shopping Center will be increased by 7 square feet from what exists today.
Location: The Subject Property is the Sully Place Shopping Center on both sides of Metrotech Drive, north of Route 50 and east of Centreville Road, in Chantilly. This sprawling shopping center comprises 64.41 acres on four parcels: Tax Map Parcels 34-1 ((1)) 16B, 16D, 16E, and 16F.

Exempt: Is
Read Statement: Not Applicable
I wanted to make sure the committee votes on the following resolutions are still happening tonight.

If there is a general consensus, those items may not take long.
In the interests of saving time, and for your use, I am forwarding the Word versions of the drafts, which incorporate all the comments received so far, so they can be finalized if necessary. You should already have all the exhibits as attachments to emails; there are a couple possibilities for the diagram of Option 2B.
I am also attaching a redline markup of Jay's draft letter, again incorporating the comments, with a few formatting edits from me. I am not sure if that is quite ready to go out yet, and I didn't have answers as to the fill in the blanks at the end.
I thought also there might be a vote tonight on requesting some acceleration of the VDOT review of the BRPO Rd truck ban before the winter but I hadn't seen any drafts of anything. Again if there is a consensus on that item it may not take long.
Fairfax County Virtual Public Information Meeting Wednesday, September 30, 2020, 7 p.m. to 8:30 p.m.
Find out about a study assessing potential safety and operational improvements at the intersection of Braddock Road (Route 620) and Old Lee Road, and the S-curve on Braddock Road between Pleasant Valley Road and Old Lee Road. The concepts being studied include realignment of the S-curve and intersection enhancements at Braddock Road and Old Lee Road such as turn lanes and innovative intersection improvements.
The meeting will be held as a virtual/online meeting.
It is the second public information meeting on the study, the first was held February 13, 2020. Information for accessing and participating in the virtual meeting will be posted on the project website (www.virginiadot.org/braddockandoldlee).The VDOT project team will make a presentation beginning at 7 p.m. and be available to answer questions after the presentation until 8:30 p.m. Review project information and meeting details on the VDOT project website or during business hours at VDOT's Northern Virginia District Office, 4975 Alliance Drive, Fairfax, VA 22030. Please call ahead at 703-259-2239 or TTY/TDD 711 to make an appointment with appropriate personnel.

The Virginia Department of Transportation (VDOT) will hold a Location and Design Public Hearing to present the environmental assessment and draft design plans to extend the 495 Express Lanes by approximately three miles from the Dulles Toll Road interchange to the George Washington Memorial Parkway in the vicinity of the American Legion Bridge to reduce congestion, improve safety and travel reliability, and provide additional travel choices. This project will involve a change in limited access control. NOTE: This is the rescheduled Location and Design Public Hearing previously scheduled for March 12, 2020. The public comment period has remained open during the interim and all previously-submitted comments will be included as part of this hearing.
VIRTUAL PUBLIC MEETING: Monday, October 5, 2020, 7 - 9:30 p.m.
Online public hearing. Find access information below.
Presentation at 7 p.m., followed by formal comment session and, if time allows, a 30-minute Q&A period. Click here or call 703-691-6715 for details on how to participate and provide formal comments.
**Due to COVID-19 health concerns and safety requirements, the public is encouraged to participate in this virtual hearing.**
For details on the meetings go to: http://www.495northernextension.org/public_meetings/october_2020_ld_public_hearing.asp
As circumstances permit, next month's meetings will start at 7 PM virtually unless otherwise indicated.
The next Sully District Council meeting will be held on Monday, 5 October 2020. Note that is the first Monday of October rather than our usual fourth Wednesday.

Topic: — The Sully District Council of Citizens Associations is cosponsoring with the LWV,FA, a Tenth District Virginia US House of Representatives Virtual Candidate Forum. There will be no Eleventh District forum.
Please visit the League's web page where you can also register and pose questions at https://www.lwv-fairfax.org/2020-candidate-forums.

Next month's Joint Sully Land Use and Transportation Committee is scheduled for Monday, 19 October 2020.
Proponent: Graham Owen, Fairfax County Department of Planning and Development
Proposal: County staff from the Department of Planning and Development and Department of Housing and Community Development would like to brief the Sully District Council on a recently authorized Comprehensive Plan Amendment concerning the Workforce Dwelling Unit (WDU) Policy, as well as changes to the Housing and Land Use Elements. Work on the plan amendment is ongoing and staff would like to receive input on the proposed changes prior to public hearings with the Planning Commission and Board of Supervisors, which are tentatively scheduled for January and February of 2021.
Location: Countywide

Exempt: IsNot
Read Statement: Not Applicable

The WDU policy encourages residential proposals in development centers to commit 12% of the units in their projects to affordable levels for households with incomes ranging from 80%-120% of the Area Median Income (AMI) for the Washington DC metro area. The policy has been in place since 2007 and has led to the production of approximately 1,600 committed units in the county, almost all of which have been rental units. However, we have found that the rental rates for WDUs at the 100% and 120% AMI tiers are often at or above market rate, thus making it difficult to fill units at these tiers. A task force was established by the Board in March 2019 to recommend policy changes to reform the program and better match it with the housing needs in the county. The task force recommendations, which are included in the attached Board Housing Committee presentation, include removing income tiers above 80% AMI from the program in favor of a new target range from 60%-80% AMI, doubling the commitment level for the income tiers under 80% AMI while reducing the total commitment level from 12% to 8% to reflect that the higher income tiers would no longer be in the program.
In July the Board authorized staff to draft a Comprehensive Plan Amendment to revise the policy for rental units given the task force recommendations. Related changes are also being considered to the Housing and Land Use Policy Plan volumes, as well as the commitment levels and income tiers for the WDU policy in Tysons, which are different from the countywide policy.
Proponent: Elizabeth D. Baker, Walsh, Colucci, Lubeley & Walsh, P.C.
The Applicant has filed a requested to establish a service station, quick service food store, and restaurant with drive-through facility on 2.70 acres at the northeast corner of the intersection of McLearen Road and Towerview Road in the Sully District. The Applicant intends to demolish the existing office building and surface parking lot fronting McLearen Road, and construct an approximately 6,075 square feet Sheetz store. When approved, this will be the first Sheetz location in Fairfax County.
Location: 13850 McLearen Road, Tax Map Parcel 24-4 ((1)) 1 (pt.)

Exempt: Is
Read Statement: Not Applicable
Respectfully submitted,
Jeffrey M. Parnes
First Vice President
Sully District Council
---
Sully District Council Home Page
Sully District Council Minutes
Land Use & Transportation Committee Minutes
Data Area Transportation Association information
---
(C)SDC
http://www.SullyDistrict.org webmaster2019 @ sullydistrict.org

modified by Jeffrey M. Parnes