Sully District Council of Citizens Associations
P.O. Box 230042
Sully Station, VA 20120-0042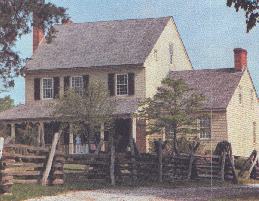 Agenda for 6 December 2016 Joint Sully District Land Use and Transportation Meeting
by Jeff Parnes
The Sully District Joint Land Use and Transportation Committee will meet at 7:00 p.m. on 6 December 2016 in the Sully District Governmental Center Front Meeting Room, 4900 Stonecroft Boulevard, Chantilly, VA, 20151. This meeting is on the first Tuesday of the month with participation by members of both the Land Use and Transportation committees of the SDCCA and WFCCA. The meeting will be canceled if Fairfax County Schools or after school activities are canceled due to adverse weather the day of the meeting.

Time to renew your association's membership in the Sully District Council. Our membership application can now be submitted on line! Please complete it, and then print a copy to enclose with your check.

Has yours made plans to join us for 2016?
Follow us at @SullyDistrict!
For transportation and related issues, follow the Sully District Transportation Advisory Commissioner at @SullyTAC
Our next Membership meeting is scheduled for 7 PM 21 December, topic is Fairfax County Public School System. See this month's agenda.
Land Use and Transportation Committee:
In light of the recent amendment to the Code of Virginia, the county has provided us with a statement be to read when our land use committee meets with a prospective applicant for a rezoning or proffer condition amendment (PCA) for new residential development and/or new residential use in areas of the County that are not exempt from Virginia Code Section 15.2-2303.4. It is recommended that if our committee is meeting with more than one applicant to read this statement for each rezoning/PCA.
All times estimates are provided as a courtesy, presentations will start after the completion of the proceeding presentation, however long it takes. Recommend that presenters be ready at least 30 minutes prior to their scheduled time.
Proponent: St.Clair D. Williams, Senior Assistant to the Zoning Administrator, Fairfax County Dept. of Planning & Zoning, Zoning Administration Division
Action: Zoning Ordinance Amendment
Location: Countywide
The staff report for the Riding and Boarding Stable Zoning Ordinance Amendment is now available online in the Board Agenda for the Dec. 6th Board meeting (http://www.fairfaxcounty.gov/government/board/bdagenda/2016/board-package-dec6.pdf). You can find it under Admin 10 in the "Items Presented by the County Executive" section.
Proponent: G. Evan Pritchard, Shareholder, McGuireWoods LLP
Action: SEA for additional height
Location: Westfields Office Park
COPT would like an SE to allow a hight of 120 feet. Here is a link to the nearby Aerospace property that was approved for height up to 165' in 2009.
Proponent: Naima Dar
Action: SE2014-SU-042 to allow care of 12 children
Location: 14018 Rose Lodge Place, Chantilly, Va 20151
From the On-line Land Use and Transportation Committee Presentation Registration Form:

Exempt: Is
Statement Acknowledged: N/A
Description: My name is Naima Dar and I operate a small-scale home daycare centre in my house with the license of 7 children. The working hours of my daycare are between 7 am to 6 pm. I currently take care of 6 children. I have applied for special exception that will allow me to take care of 12 children in future.

The PC had the public hearing 28 November when they deferred decision to 12-8 to give the land use committee time to look at it. Staff will need to update the development conditions no matter what
Citizen comments on this subject have been received:

Old Business

RZ 2016-SU-015

DPZ confirmed that the referenced case, Old Lee Road LLC, went to indefinite deferral per the Applicant's request to add an additional use (vehicle service). It had been scheduled for 12/8.

Plan Amendment 2015-III-FC1 (Fair Lakes, Fairfax Center, Land Units G, H and I)

The following Staff Report has been posted on the Department of Planning and Zoning Website, Proposed Comprehensive Plan Amendments page:

2015-III-FC1: Fair Lakes, Fairfax Center, Land Units G, H and I - On June 23, 2015 the Board of Supervisors authorized the consideration of a Plan amendment for the Fair Lakes area extending west of West Ox Road and Monument Drive to Stringfellow Road, and north of Interstate-66, in the Fairfax Center Area, Springfield Supervisor District. The Board requested that staff consider allowing greater flexibility in development and location in this area to enable a quicker response to market demands. This Plan amendment considers redistributing development potential currently planned on specific sites as options at the Overlay level within the subject area across the entire subject area of this amendment.
Planning Commission public hearing: Wednesday, December 7, 2016 at 8:15 P.M.
Board of Supervisors public hearing: Tuesday, January 24, 2017 at 4:00 P.M.
For information concerning this Comprehensive Plan amendment, the Comprehensive Plan or the planning process, contact the Planner of the Day for the Planning Division at the Department of Planning and Zoning, weekdays from 8 a.m. to 4:30 p.m. Call 703-324-1380 or visit the 7th floor, Herrity Building, 12055 Government Center Parkway, Fairfax. More frequent updates on planning activities can be received by liking the Fairfax County Land Use Planning Facebook page.

Wineries
Pender Professional Center (PCA-FDPA-2009-SU-020-02

Upon his request, we provided Jim Hart, At-Large Planning Commissioner, that we had no objection to the Pender application.

Costco Fueling Station at Chantilly Crossing

New Business

Groundbreaking for New Herndon Station Parking Garage

Fairfax County officials held a groundbreaking ceremony Wednesday, Nov. 30, to kick off construction of the new 2,007-space Herndon Station Parking Garage. The $44.5 million project is estimated to be completed in the spring of 2019.

Items of General Interest:
Meeting on Widening I-66 Inside the Beltway on Thursday, 8 December, in Falls Church

Topic: Plans for widening I-66 inside the Beltway by adding a third eastbound lane between the West Falls Church Metro station and Ballston.
This improvement is the direct result of legislation passed by the General Assembly. Various aspects of the preliminary design plans and the findings of the Environmental Assessment will be discussed.
Date and time: 8 Decemeber, 6:30-8:30 p.m., with a brief presentation at 7 p.m.
Location: Mary Ellen Henderson Middle School Cafetorium, 7130 Leesburg Pike, Falls Church, VA 22043
You will have an opportunity to provide oral or written comments at the hearing. If you are unable to attend, you may also submit written comments by email to: Transform66@VDOT.Virginia.gov or by U.S. Mail to: Ms. Amanda Baxter, Special Projects Development Manager, VDOT Northern Virginia District, 4975 Alliance Drive, Fairfax, VA 22030. Please reference "Transform 66 Inside the Beltway Eastbound Widening Project" in the subject line. The deadline for comments is January 30, 2017.
More information about the I-66 Widening project can be found here.
The Sully District Council's January meeting will revert back to the 4th Wednesday of the month, on the 25th - scheduled: National Park Service - Bull Run Battlefield Park developments.
The SDCCA Land Use and Transportation Committee meets jointly with the WFCCA Land Use Commit6ee. The next joint meeting is tentatively scheduled for 3 January 2017 at the Sully District Government Facility community room.
Items tentatively on the agenda
Proponent: Meghan Van Dam, AICP, Chief, Policy and Plan Development Branch Planning Division, Department of Planning and Zoning
Action: Bringing back a citizen nomination process for site-specific proposals
Location: Countywide
As you may recall, our comprehensive planning process Fairfax Forward has been undergoing an evaluation to look at how successful the process has been as a replacement to the Area Plans Review process. Two of the main concerns have been the amount of public engagement in the process and the amount of general understanding of the process. Staff has been working with the Planning Commission to draft proposed modifications to the process which bring back elements of the old APR process – namely, bring back a citizen nomination process for site-specific proposals . We would like to discuss these changes with the Sully community.
8:00 -- Dominion Cove Point LNG, LP Eastern Market Access Project
Dominion Cove Point LNG, filed an abbreviated application for a Certificate of Public Connivence and Necessity for authorization to construct, install, own, operate, and maintain certain facilities located in Charles County, Md., and Loudoun and Fairfax counties, Va., that comprise the Eastern Market Access Project. They seek authorization for this project by September 2017. The details of this proposal are more fully set forth in the Application that is on file with tho FERC and open 1to public inspection.
See their public notice
Respectfully submitted,
Jeffrey M. Parnes
Land Use and Transportation Committee Chair
Sully District Council
---
Sully District Council Home Page
Sully District Council Minutes
Land Use & Transportation Committee Minutes
Data Area Transportation Association information
---
(C)SDC
http://www.SullyDistrict.org webmaster2016 @ sullydistrict.org

modified by Jeffrey M. Parnes